Ox Network:
An analysis of SAP in Australian energy infrastructure
Don't use plagiarized sources. Get Your Custom Essay on
Analysis of SAP in Australian energy infrastructure
Just from $9/Page
In 2009 the Australian Government allocated $4.5 billion in support of renewable energy technologies with a target of 20% share of the entire energy market by 2020 (i.e. An increase from 20 terawatt hours to 60 terawatt hours). Ten years ago, during the nation's era deregulation, natural gas reserves were more than doubled from 19.4 trillion cubic feet (Tcf) in 1998 to 44.6 (Tcf) in 1999. At present, new liquefied natural gas (LNG) and gas-to-liquids (GTL) facilities, pipelines are core in national energy sales both in Australia and abroad. During the first several years, supplies of natural gas outpaced domestic demand. Much effort was put into enterprise systems (ES) as a strategy of change management, toward better operational control of facility and infrastructure as the industry ramped up to its present position in the energy market. Of particular utility was the development of optimized software application programs (SAP) integration into network systems management protocols employed to monitor and track reserve infrastructure.
Origin Energy, the leading Australian supplier of natural gas reserves is the subject of this enterprise systems investigation. A fossil fuel, natural gas is exceptional as a generator of volume baseload electricity with big environmental payoffs in an approximately 50% reduction to the greenhouse emissions. Natural gas incorporation into the national 'energy suite' is part of Origin Energy's lead partnership in the Australian government's policy of 'upstream developments, processing facilities and infrastructure' (Australian Competition and Consumer Commission 2010). A production, power generation and energy retailing company, Origin Energy's capacity to meet consumer demand as projected by national strategy is nothing short of a mega supply chain feat, as operations proving the 'cluster development' theory of risk; where companies are conjoined at certain nodes in the supply chain sharing infrastructure, power, and feed (Australia Daily). Performance to Origin Energy's efforts in these areas is evidenced in the Company's competitive market prospectus (Appendix A).
In the energy field, SAP is relevant to SCADA systems as software building blocks for control of industrial systems through remote sensing of raw data and commands out of control centers. Conduits for monitoring and sending commands to valves and switches, the data managed by these systems controls regulate flow rates and pressures in distribution. Analysis of data generated from SCADA operations feeds SAP databases at Origin; constituting a substantial IT systems activity in ES operations; instrumental to the integrated scope of service facilitation and operational oversight.
Where 'zero' inventory overload strategies are in effect, SAP has become inextricable in value to just-in-time delivery in the organizational supply chain. This is especially pertinent to energy supplier facility, as channel operations are at any time subject to a number of circumstantial or environmental hazards that can prove to be both costly and dangerous. Measures designed to handle automatic allocation of natural gas reserves, for example, do not account for interruptions in effluent cycles where chemical intrusions or technical errors are a factor. While risk assessment and management protocols may be standard in terms of industry specification, without SAP emergency control of such issues by companies like Origin at a systems operations level would be virtually impossible.
When Origin Energy's stakes in energy supply began to climb during the natural gas advancement in the Australian and global market, strategic renewal of older prospectus to systems management as a strategy for sustainable growth impacted decision making about the Company's future. Strategic renewal was found in the energy project integration management (PIM) concept of enterprise systems (ES) development or,
"large-scale, real-time, integrated application-software packages that use the computational, data storage, and data transmission power of modern information technology to support processes, information flows, reporting, and business analytics within and between complex organizations."
Definition of ES here references all application of strategic resources where a network benefits from the planning, implementation and execution of standard systems approaches. Those solutions include: enterprise resource planning (ERP), customer relationship management (CRM), supply chain management (SCM), data warehousing, and software platforms on which those systems database applications are built (i.e. SAP). Legacy architecture existed at Origin and SAP useful in reconfiguration of ES networks to the extent that streamlined protocols; allowing new suppliers and systemic functions to be incorporated in response to technology updates and the Company's own service capacity increases.
Organizational leaders in the energy field look to Origin Energy's success, and ask: how did Australia's lead energy corporation know that an SAP-based renewal strategy was in order? Since the mid-twentieth century, organizational theorists have looked to strategists like Kurt Lewin (1951) whom articulated an early process model of change management. Lewin's dynamic still holds important insights for corporations like Origin Energy today, as they attempt to source issues impinging upon organizational growth, as illustrated in Table 1.
Table 1
Unfreeze
1. Determine what needs to change
Organizational Survey (SAP)
Understand why change has to take place.
2. Ensure there is strong support from upper management
Use Stakeholder Analysis and Stakeholder Management to identify and create feedback system of support
Frame issues as one of organization-wide importance (IT systems integration)
3. Create the need for change
Craft a compelling message on why change has to occur
Vision and strategy to build evidence
Communicate the vision of change
Emphasize the "why."
4. Manage and understand the doubts and concerns
Remain open to employee concerns related to change.
Change
1. Communicate often
Consistency in communication during change cycle
Describe the benefits
Explain the effects
Preparation
2. Dispel rumors
Answer questions openly and honestly
Deal with problems immediately
Iterate change as operational necessity
3. Empower action
Encourage employee involvement
Line managers offer direction
4. Involve people in the process
Generate short-term successes to reinforce the change
Negotiate with external stakeholders (i.e. unions)
Refreeze
1. Anchor the changes into the culture
Identity what supports the change
Identify barriers to sustained change
2. Develop ways to sustain the change
Ensure leadership support
Create a reward system
Establish feedback systems
Adapt the organizational structure
3. Provide support and training
Ongoing communications and inclusion
Table 1. Lewin's change management model (Kritsonis, 2005)
In Seddon and Calvert's study on ES systems collected data on 126 customer presentations at the SAP 2003 and 2005 Sapphire conferences, the scope of Lewin's model is clarified in the 21st century business environment, where 'unfreeze,' 'change,' and 'refreeze' are an inherent process to the analysis, planning and implementation of SAP-based ES. The change management solutions described within the study's outcomes are expressed as: 1) short-term factors established upon 'live' enactment of new IT systems platforms to the benefit of optimized logistics capacity at each decoupling point; whereas 2) long-term advances improved multi-scale enhancements to the organization in general. The findings indicated that all six (6) factors mentioned in the software simulations were found to be significant to organizational integration; and verified by participating senior management respondents on behalf of those organizations.
Shared diagnosis on multi-project ES implementation puts PIM at the nexus of decision making where communications on new information related to the variables in Origin's change strategies, built organizational benefits from ES (OBES) into those projects. Incremental methodologies which comprise the framework to project management depend largely on coordinated development of systems over time; with variation in logistics and management functions according to geographic location and timeframe. An example of a simple two-part PIM ES strategy model where SAP systems upgrade is targeted is illustrated in Figure 1.
Figure 1
Figure 1. OBES Model (Seddon and Calvert, 2010).
The two-part segmentation of the OBES model is divided by short-term factors on the right side of the model, supporting the hypothesis that: 1) functional fit; and 2) overcoming organizational inertia are the key to success the first few years after a projects goes live. The left hand side represents long-term factors where integration, process optimization, and improved access to information, along with on-going ES improvement projects take place in the duration of the system life. Ranked prioritization of objectives is established according to temporal planning, and as the system integrates, optimizes, and improves networked access to information, real-time processes are translated through the abductive logics of artificial intelligence; making possible smoother administrative, logistics and operations activities. Representation of three (3) ES integration concepts are shown in Figure 2.
Figure 2
Figure 2. Three Models of ES integration and their outcomes (Seddon and Calvert, 2010).
Results from the ES project integration model in Figure 2 offer improvements to the value chain of channel operations. When Origin Energy shifted its focus to increased deployment of natural gas reserves, an ES model would have been necessary to ensure,
"better management decision making; improved financial management; faster, more accurate transactions; cost reduction; improved inventory and asset management; ease of expansion/growth and increased flexibility; and cycle-time reduction" (Seddon and Calvert, 2010).
Cost amortization is also assumed in the planning, as ES theory proposes that completion of the implementation cycle mechanizes organizational benefit as processes optimize operations; offsetting initial fiscal expenditures. Consideration of ES design is based on 'functional fit,' and almost always in service to existing processes. According to Seddon and Calvert, functional fit is as the first of six (6) drivers in a series of organizational forces. Functional fit is so critical to integration that tools advancement in this area is extensive. Data-flow diagrams, event driven process chains, and business process execution language (i.e. OASIS 2007) have all been designed to meet functional fit requirements as an aspect of IT systems capabilities. Standardized SAP used for command structures in logistics operations exemplifies the importance of the functional fit in relationships of distribution. Added value in the configuration of program codes is now industry specific, and infrastructure architectures within the energy sector are substantial as targets for exploitation of this programming capacity. Attendant to operations SAP, in everything from dashboards to retail operations inventory (ROI) systems, visual process composition tools further the concept of universality where 'user friendly' functional fit is required by support staff.
The second key benefit driver to OBES is the effect of overcoming organizational inertia with assimilation of updated inputs into systems management. Integration is the third driver and distinguishes ES from other strategic planning models. Integration leads to the fourth driver in outcomes represented by four (4) factors in the network strategy: 1) simplification of data used in human interface; 2) end-to-end visibility in real-time process optimization; 3) reduction of decision time; and 4) immediacy in front end user interface (Seddon and Calvert, 2010).
Process optimization (PO) constitutes the fifth driver to ES as process improvements increase. Six-Sigma experts look to process improvement as core competency to sustainable organizations, reflected in IT industry indexes where PO is first priority. Improved access to information substantiates the sixth driver, illustrated in the combined effect of SAP process optimization on information flows in Figure 3.
Figure 3
Figure 3. Process Optimization as final driver to OBES (Seddon and Calvert, 2010).
At Origin Energy, Australia, innovative enterprise-wide business intelligence solutions offered immediacy where other strategies to control of overflow of supply could not be sufficiently achieved in a short time span. This included implementation of a Lewin change model for 'total' integration of new administrative and logistical systems management. Equations in an ES costing exorbitant levels of investment finance each day the distributor did not meet levels of market demand by consumers for the 'new' energy resource. SAP offered one ready solution to the problem. Embedded analytics better facilitated transactional applications, so that the maturation of Origin's ES systems offered management a viable mechanism from which to sustain growth.
With costly up front expenditures justified as the high risk loss exceeded market capacity, Origin Energy's functional approach to its international business is one well supported by the accountability measured enabled by a well thought out multi-scale capacity building strategy as the PIM IT projects focused on in part to this discussion. Global investment in ES is extensive, and reaching upwards to the tens of billions in national capital investment. Despite cost and assimilation difficulties, the models proposed by software corporations in SAP and Sapphire have done exceptional business on large systems consolidation projects with large conglomerate energy entities. With the Kyoto Protocol's 2020 emissions reductions goals in sight, it is likely that Australia and its partners in the energy field will continue to seek feasible and productive solutions wherever future improvements mitigate risk.
Appendix A
Australia's Competitive Energy Market Landscape
KEY: Best of Group. Companies listed are Top Competitors. www.hoovers.com
Key Numbers
Origin Energy
AGL Energy
International Power
Santos Ltd.
Annual Sales ($ mil.)
12,424.7
0.0
5,838.5
1,958.7
Employees
4,198
0
3,936
2,500
Market Cap ($ mil.)
12,734.5
Profitability
Origin Energy
AGL Energy
International Power
Santos Ltd.
Industry2
Market3
Gross Profit Margin
26.06%
48.49%
25.68%
28.77%
Pre-Tax Profit Margin
4.99%
14.91%
20.27%
91.72%
10.87%
8.48%
Net Profit Margin
44.94%
10.76%
14.71%
59.75%
8.74%
5.53%
Return on Equity
98.6%
11.4%
15.3%
41.3%
20.2%
10.1%
Return on Assets
40.0%
5.6%
4.1%
17.5%
9.6%
1.5%
Return on Invested Capital
95.9%
8.7%
15.3%
25.3%
15.4%
4.4%
Valuation
Origin Energy
AGL Energy
International Power
Santos Ltd.
Industry2
Market3
Price/Sales Ratio
0.83
0.76
3.23
Price/Earnings Ratio
1.84
5.37
12.56
23.70
Price/Book Ratio
1.27
1.72
6.27
Price/Cash Flow Ratio
15.02
7.61
20.08
Operations
Origin Energy
AGL Energy
International Power
Santos Ltd.
Industry2
Market3
Days of Sales Outstanding
32.32
75.13
65.10
56.68
41.95
34.66
Inventory Turnover
16.4
5.4
12.1
8.1
Days Cost of Goods Sold in Inventory
22
67
30
45
Asset Turnover
0.9
0.5
0.3
0.3
1.1
0.3
Net Receivables Turnover Flow
11.3
4.9
5.6
6.4
8.7
10.5
Effective Tax Rate
31.8%
22.6%
34.9%
37.9%
Financial
Origin Energy
AGL Energy
International Power
Santos Ltd.
Industry2
Market3
Current Ratio
2.24
0.46
1.76
1.84
1.13
1.33
Quick Ratio
2.2
0.4
1.3
1.6
0.8
1.2
Leverage Ratio
2.21
2.20
3.81
2.52
2.17
7.13
Total Debt/Equity
0.37
0.82
1.83
0.63
0.33
1.37
Interest Coverage
16.15
17.33
Per Share Data ($)
Origin Energy
AGL Energy
International Power
Santos Ltd.
Industry2
Market3
Revenue Per Share
17.49
71.53
7.60
Fully Diluted Earnings Per Share
from Total Operations
0.24
1.94
6.27
1.08
Dividends Per Share
0.38
0.00
0.05
0.35
1.09
0.25
Cash Flow Per Share
0.96
7.16
1.22
Working Capital Per Share
3.76
2.09
0.64
Long-Term Debt Per Share
7.82
4.06
Book Value Per Share
11.36
31.75
3.91
Total Assets Per Share
25.10
68.46
27.90
Growth
Origin Energy
AGL Energy
International Power
Santos Ltd.
Industry2
Market3
12-Month Revenue Growth
85.8%
(23.6%)
33.7%
(9.2%)
(31.0%)
31.9%
12-Month Net Income Growth
1,243.4%
(46.1%)
44.5%
(33.0%)
(27.7%)
12-Month EPS Growth
1,241.1%
(46.1%)
41.6%
(34.4%)
(50.0%)
12-Month Dividend Growth
65.2%
80.0%
9.6%
(13.2%)
36-Month Revenue Growth
37.4%
(3.2%)
44.7%
2.7%
(2.0%)
14.3%
36-Month Net Income Growth
15.7%
27.9%
(15.8%)
(5.6%)
36-Month EPS Growth
14.1%
29.1%
(14.6%)
(14.7%)
36-Month Dividend Growth
30.8%
8.5%
23.5%
References
A Guide to the Project Management Body of Knowledge (PMBOK® Guide) (2004).Third Edition, Paperback. Newtown Square, PA: Project Management Institute.
Davis, B.J. (2005). Prepare: seeking systemic solutions for technological crisis management. Knowledge and Process Management, 12(2), 123-131.
Kritsonis, A. (2005). Comparison of Change Theories. International Journal of Scholarly Academic Intellectual Diversity 8 (1).
Origin Energy (2010). Retrieved from: http://www.originenergy.com.au/
Origin Energy (2010). Hoovers. Retrieved from: http://www.hoovers.com
Nelson, J. And McCormac, J. (2003). Structural Analysis: Using Classical and Matrix Methods. Surrey: John Wiley & Sons.
Seddon, P.B. And Calvert, C. (2010). A Multi-Project Model of Key Factors Affecting Organizational Benefits from Enterprise Systems. MIS Quarterly, 34(2), June 2010: 305-A11.
---
Are you busy and do not have time to handle your assignment? Are you scared that your paper will not make the grade? Do you have responsibilities that may hinder you from turning in your assignment on time? Are you tired and can barely handle your assignment? Are your grades inconsistent?
Whichever your reason is, it is valid! You can get professional academic help from our service at affordable rates. We have a team of professional academic writers who can handle all your assignments.
Plagiarism free papers
Timely delivery
Any deadline
Skilled, Experienced Native English Writers
Subject-relevant academic writer
Adherence to paper instructions
Ability to tackle bulk assignments
Reasonable prices
24/7 Customer Support
Get superb grades consistently
Online Academic Help With Different Subjects
Literature
Students barely have time to read. We got you! Have your literature essay or book review written without having the hassle of reading the book. You can get your literature paper custom-written for you by our literature specialists.
Finance
Do you struggle with finance? No need to torture yourself if finance is not your cup of tea. You can order your finance paper from our academic writing service and get 100% original work from competent finance experts.
Computer science
Computer science is a tough subject. Fortunately, our computer science experts are up to the match. No need to stress and have sleepless nights. Our academic writers will tackle all your computer science assignments and deliver them on time. Let us handle all your python, java, ruby, JavaScript, php , C+ assignments!
Psychology
While psychology may be an interesting subject, you may lack sufficient time to handle your assignments. Don't despair; by using our academic writing service, you can be assured of perfect grades. Moreover, your grades will be consistent.
Engineering
Engineering is quite a demanding subject. Students face a lot of pressure and barely have enough time to do what they love to do. Our academic writing service got you covered! Our engineering specialists follow the paper instructions and ensure timely delivery of the paper.
Nursing
In the nursing course, you may have difficulties with literature reviews, annotated bibliographies, critical essays, and other assignments. Our nursing assignment writers will offer you professional nursing paper help at low prices.
Sociology
Truth be told, sociology papers can be quite exhausting. Our academic writing service relieves you of fatigue, pressure, and stress. You can relax and have peace of mind as our academic writers handle your sociology assignment.
Business
We take pride in having some of the best business writers in the industry. Our business writers have a lot of experience in the field. They are reliable, and you can be assured of a high-grade paper. They are able to handle business papers of any subject, length, deadline, and difficulty!
Statistics
We boast of having some of the most experienced statistics experts in the industry. Our statistics experts have diverse skills, expertise, and knowledge to handle any kind of assignment. They have access to all kinds of software to get your assignment done.
Law
Writing a law essay may prove to be an insurmountable obstacle, especially when you need to know the peculiarities of the legislative framework. Take advantage of our top-notch law specialists and get superb grades and 100% satisfaction.
What discipline/subjects do you deal in?
We have highlighted some of the most popular subjects we handle above. Those are just a tip of the iceberg. We deal in all academic disciplines since our writers are as diverse. They have been drawn from across all disciplines, and orders are assigned to those writers believed to be the best in the field. In a nutshell, there is no task we cannot handle; all you need to do is place your order with us. As long as your instructions are clear, just trust we shall deliver irrespective of the discipline.
Are your writers competent enough to handle my paper?
Our essay writers are graduates with bachelor's, masters, Ph.D., and doctorate degrees in various subjects. The minimum requirement to be an essay writer with our essay writing service is to have a college degree. All our academic writers have a minimum of two years of academic writing. We have a stringent recruitment process to ensure that we get only the most competent essay writers in the industry. We also ensure that the writers are handsomely compensated for their value. The majority of our writers are native English speakers. As such, the fluency of language and grammar is impeccable.
What if I don't like the paper?
There is a very low likelihood that you won't like the paper.
Reasons being:
When assigning your order, we match the paper's discipline with the writer's field/specialization. Since all our writers are graduates, we match the paper's subject with the field the writer studied. For instance, if it's a nursing paper, only a nursing graduate and writer will handle it. Furthermore, all our writers have academic writing experience and top-notch research skills.
We have a quality assurance that reviews the paper before it gets to you. As such, we ensure that you get a paper that meets the required standard and will most definitely make the grade.
In the event that you don't like your paper:
The writer will revise the paper up to your pleasing. You have unlimited revisions. You simply need to highlight what specifically you don't like about the paper, and the writer will make the amendments. The paper will be revised until you are satisfied. Revisions are free of charge
We will have a different writer write the paper from scratch.
Last resort, if the above does not work, we will refund your money.
Will the professor find out I didn't write the paper myself?
Not at all. All papers are written from scratch. There is no way your tutor or instructor will realize that you did not write the paper yourself. In fact, we recommend using our assignment help services for consistent results.
What if the paper is plagiarized?
We check all papers for plagiarism before we submit them. We use powerful plagiarism checking software such as SafeAssign, LopesWrite, and Turnitin. We also upload the plagiarism report so that you can review it. We understand that plagiarism is academic suicide. We would not take the risk of submitting plagiarized work and jeopardize your academic journey. Furthermore, we do not sell or use prewritten papers, and each paper is written from scratch.
When will I get my paper?
You determine when you get the paper by setting the deadline when placing the order. All papers are delivered within the deadline. We are well aware that we operate in a time-sensitive industry. As such, we have laid out strategies to ensure that the client receives the paper on time and they never miss the deadline. We understand that papers that are submitted late have some points deducted. We do not want you to miss any points due to late submission. We work on beating deadlines by huge margins in order to ensure that you have ample time to review the paper before you submit it.
Will anyone find out that I used your services?
We have a privacy and confidentiality policy that guides our work. We NEVER share any customer information with third parties. Noone will ever know that you used our assignment help services. It's only between you and us. We are bound by our policies to protect the customer's identity and information. All your information, such as your names, phone number, email, order information, and so on, are protected. We have robust security systems that ensure that your data is protected. Hacking our systems is close to impossible, and it has never happened.
How our Assignment  Help Service Works
You fill all the paper instructions in the order form. Make sure you include all the helpful materials so that our academic writers can deliver the perfect paper. It will also help to eliminate unnecessary revisions.
2.      Pay for the order
Proceed to pay for the paper so that it can be assigned to one of our expert academic writers. The paper subject is matched with the writer's area of specialization.
3.      Track the progress
You communicate with the writer and know about the progress of the paper. The client can ask the writer for drafts of the paper. The client can upload extra material and include additional instructions from the lecturer. Receive a paper.
4.      Download the paper
The paper is sent to your email and uploaded to your personal account. You also get a plagiarism report attached to your paper.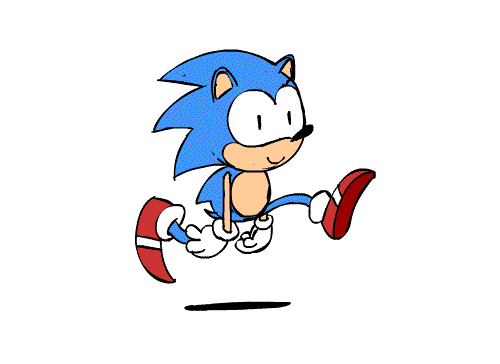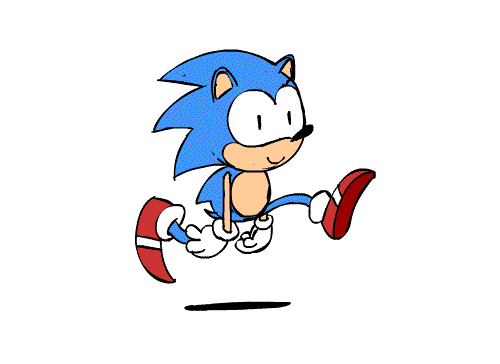 PLACE THIS ORDER OR A SIMILAR ORDER WITH US TODAY AND GET A PERFECT SCORE!!!
---