Aryan Nation
Although not the only white supremacist group in the United States, the Aryan Nations is one of the most notorious. According to the Aryan Nations Web site, the organization "came into being" in 1974 by Pastor Richard G. Butler as the "political wing" of Rev. Wesley Swift's Church of Jesus Christ-Christian (Aryan Nations). Other sources place the founding of the Aryan Nations several years earlier (Reid 1984). Regardless, the seed for the Aryan Nations was planted around the Great Depression when hate groups "flourished," (Reid 1984). The Aryan Nations has several offshoots and alternative names including "The Order," "The Silent Brotherhood," "Bruders Schweign," and "The White American Bastions," (Federal Bureau of Investigation). The Aryan Nations are generally referred to as a neo-Nazi group. Nazi symbolism and allusions to the writings of Hitler pervade the Aryan Nations propaganda materials. One of the keystones of the Aryan Nations recruitment method is distributing a plethora of materials to inmates. Ex-convicts comprise vast majority of Aryan Nations members (Reid 1984). The Aryan Nations Web site proudly proclaims its recruitment strategies, "Aryan Nations vigorous printing projects served (amongst other tasks) to cause the widespread dissemination of Aryan literature to incarcerated individuals – thus fomenting the radicalization of a large sector of White prisoners." The recruitment of inmates and ex-convicts ensures a membership that is willing and ready to use violent tactics to achieve its goals. Thus, the Federal Bureau of Investigation classifies the Aryan Nations as a domestic terrorist group.
Don't use plagiarized sources. Get Your Custom Essay on
Aryan Nations as a Christian Terrorist Group
Just from $9/Page
Aryan Nations as a Christian Terrorist Group
Like Al Qaeda, the Aryan Nations uses religion to defend its violent motives. At the root of Aryan Nations religious ideology is the Christian Identity Movement. The Christian Identity Movement is based on a nineteenth century British movement called "Anglo-Israelism," (Hoffman 2006). Proponents of Anglo-Israelism and hence, the Christian Identity Movement believe that Jesus Christ was not a Semite but an Aryan; that the twelve tribes of Israel are comprised only of "blue-eyed" Aryans; that white Anglo-Saxons are the Bible's true "chosen people," and finally, that the United States is the Biblical Promised Land (Hoffman 2006, 109).
The Christian Identity Movement differs from its predecessor in several important ways. For one, the Christian Identity Movement fused with Christian Patriotism, antifederalism, and a strong belief in conspiracy theories such as the existence of the Illuminati (Hoffman 2006). Also, the Christian Identity Movement and the Christian Patriotism movement espouse the idea of "two seeds" that spawned humanity. One seed is godly (the blue-eyed Aryans) and the other satanic (all others, especially Jews and all people of color). Christian Patriotism holds other anti-authoritarian beliefs including the notion that paper money is "fraudulent," (Hoffman 2006, 110). Finally, the Christian Identity Movement differs from Anglo-Israelism most significantly in one key way. Anglo-Israelism "embraced an entirely pacifist doctrine" whereas the Christian Identity Movement does not and even condones violence.
The Christian Identity Movement and Christian Patriotism infused their values and beliefs with those of the Church of Jesus Christ-Christian and over the course of several decades those ideals have become well articulated. Violence is justifiable against Jews, blacks, and other members of the "Satanic races" (Al-Khattar 2003, Hoffman 2006). Moreover, violence is permissible against law enforcement officials who represent the oppressive Zionist regime that is the federal government. In their summary of the Aryan Nations, the FBI defines the terrorist group as "a group of white supremacists who were heavily armed and had a dislike for law enforcement officials."
Religious fervor foments the violence of the Aryan Nation doctrine. According to Al-Khattar (2003), "most right-wing terrorism in the United States has a religious (Christian) component," (29). The Aryan Nations is indeed a prime example of religious terrorism because the group bases its philosophy on a fringe interpretation of scripture and its messianic worldview. In the same way that Al Qaeda does not represent the core beliefs of Islam, the Aryan Nations does not represent the core beliefs of Christianity. Both terrorist groups distort religion to serve a political purpose. Religion is a tool used to solidify the emotional commitment of members to the cause.
The secondary role of genuine religious faith is especially evident in the recent and startling alliance between the Aryan Nations and jihadists, Muslim religious warriors. The common ground between the Aryan Nations and the jihadists is obvious: hatred of the Jews. As Borgeson & Valeri (2009) point out, members who join the Aryan Nations hating only blacks eventually come to hate Jews too and blame Jews for "most of the world's problems," (74). Here is where the Aryan Nations distinguishes itself from other white supremacist groups like the Ku Klux Klan and the skinheads. The latter groups focus more on people of color as targets, whereas the Aryan Nations includes Jews in their repertoire.
In fact, the Aryan Nations has made hatred of the Jews a core part of its pseudo-religious agenda. Christianity — at least the Aryan Nation version of it which hearkens to Anglo-Israelism, Christian Identity, and Christian Patriotism — is the only true religion. The Christian Identity doctrine reinforces the belief that Jews must be specifically targeted as an enemy of the Aryan race. The Aryan Nations remains inseparable from the original Church of Jesus Christ-Christian.
Hatred of the Jews also blends easily with Aryan Nations conspiracy theories, including a Jewish-controlled banking, government, and media conglomerate. Jews are even believed to be behind the September 11 terrorist attacks (Borgeson & Valeri 2009). September 11 has given the Aryan Nations a whole new lexicon and identity. As Borgeson & Valeri (2009) note, the Aryan Nations has started to use the term "Aryan Jihad," (78). On their Web site, the Aryan Nation simply uses the term "Aryan War" to refer to its current ideology.
Using the term jihad signified the growing sympathy between the Aryan Nations and Muslim terrorist organizations like Al Qaeda. It may seem strange for a staunchly Christian and anti-Semitic group to associate itself with a staunchly Muslim and Semitic movement. Borgeson & Valeri (2009) speculate that the alliance occurred as the Aryan Nations experienced a steep drop in membership. The Muslim jihadists were heralded as a people with "spine," (Borgeson & Valeri 2009, 79).
Furthermore, religion was the only thing that the two groups did not agree on entirely. The two groups share similar views on many other issues as if religion matters very little to either group. Like the Aryan Nations, Muslim jihadists "perceived media persecution" and sought to destroy the American government (Borgeson & Valeri 2009, 79). Hoffman (2006) compares the Aryan Nations to the Palestinian Liberation Organization (PLO), as both are "umbrella groups for like-minded organizations," (110). The alliance between the Aryan Nations and Muslim jihadists also shows how religion plays only a superficial role in these two terrorist organizations. Religion is the shell, beneath which true terror teems.
Changes and Conflicts within the Aryan Nations
The Aryan Nations has experienced several organizational changes throughout its existence. The first significant change came in the mid-1980s when splinter group The Order was founded. Al-Khattar (2003) places the founding of The Order in 1983. The Order was a "radical splinter group" that "felt that more extreme tactics (violent and terrorist) were required to achieve their goals," (Hoffman 2006, 110; Al-Khattar 2003, 30). The doctrine of jihad applies particularly well to The Order, which views itself as a band of Christians dedicated to fighting a holy war. The Order uses the term "Aryan Warrior" to refer to members (Al-Khattar 2003, 30). In the initial years after it was founded, The Order posed political problems for the Aryan Nations, but now the two fall under the same rubric of white supremacist, neo-Nazi domestic terrorist groups (Hoffman 2006).
In 2000, the Aryan Nations lost a well-publicized lawsuit that spelled financial demise for the organization. Victoria and her son Jason Keenan were driving home from a wedding near the Aryan Nations compound in rural Idaho. Their car backfired, causing the Aryan Nations security guards to fire at the Keenans. Bullets struck the car, which was forced into a ditch. The Aryan Nations security guards held Victoria and Jason at gunpoint. The Southern Poverty Law Center advocated for the Keenans, and the trial only lasted one week. The jury awarded $6.3 million dollars plus the 20-acre compound to the Keenans in the verdict, ruling Pastor Butler guilty of gross negligence. The Keenans later sold the compound at Hayden Lake to a philanthropic organization.
Losing the compound had a significant impact on the Aryan Nations, which refers to the lawsuit as "erroneous." The Aryan Nations admit being more decentralized in their organizational structure. In 2004, founder Pastor Richard G. Butler died. The leadership vacuum meant even more decentralization of the Aryan Nations. The organization claims that decentralization has increased the proliferation of splinter cells that are "taking action into their own hands after the diaspora from the Hayden Lake compound," (Aryan Nations). Since then, the Aryan Nations reestablished its headquarters in Potter County, Pennsylvania. Before his death Butler appointed Pastor Ray Redfeairn as the National Director of the Aryan Nations and Redfearin is the current leader. The Aryan Nations Web site describes Redfearin as "an individual of cunning mind, violent tendencies and radical outlook who aided in the evolution of the Aryan Nations worldview as the organization moved into a future which was very different than that perhaps originally envisioned by the Aryan activists of past generations."
Aryan Nations as a Terrorist Organization
Setbacks since the 1990s has largely left the Aryan Nations a "shadow of its former self," (Hoffman 2006, 110). However small its membership might be relative to the population as a whole, the Aryan Nations remains a formidable force. The organization's Web site indicates a slight ideological change, towards more radical and violent approaches to creating a constant state of "revolution" to dismantle the current social and political order (Aryan Nations). The Aryan Nations remains committed to racial purification but "it is prerequisite and indeed necessary that 'the System' be disrupted and broken down" (Aryan Nations). Jews also seem to be targeted almost exclusively. Many white supremacists recently supported Barack Obama because they viewed him as a racialist (Peisner 2009).
Violence is a key component of Aryan Nations strategy, and the violent ideology is fueled by religious fervor. Moreover, Aryan Nations recruits continue to come from the criminal population. Willingness to use weapons and possibly even martyrdom make the Aryan Nations a domestic terror group. The Aryan Nations continues to woo new recruits from the inmate population, and its Web site is another one of its propaganda tools. More recently, law enforcement has witnessed the disturbing trend of recruiting "disaffected teenagers," (Gibson 2005). Local police and the FBI found a large weapons cache belonging to a volunteer high school football coach "and the teenagers he had recruited for a neo-Nazi group" in Riverside, California (Gibson 2005, 2).
The decentralization of Aryan Nations power might also mean more of a possibility for "lone wolf" terrorist attacks. Timothy McVeigh is heralded as a hero by the Aryan Nations organization, even though the domestic terrorist bore no official allegiance to the group. McVeigh was widely known to espouse the beliefs of Christian Patriotism. Similar terrorist figures may fall under the radar of the FBI due to the lack of hierarchical structure among the current white supremacist movement.
The fierce independence underlying Aryan Nations ideology may strengthen the possibility that future threats will come from individuals like McVeigh rather than from a large organization. Because they act completely independently, "lone wolf" terrorists are not susceptible to the political in fighting that might occur in more centralized terrorist organizations.
Aryan Nations and other white supremacist groups have been sparking fear of domestic terrorism. A neo-Nazi group calling itself the National Socialist Movement, using banners and flags that resemble those of Hitler's Nazi party even more than those of the Aryan Nations, recently staged a high-profile demonstration in California. The demonstration also took place in Riverside, where the volunteer high school coach was accused of recruiting youth into a neo-Nazi organization. The demonstration that took place about a week ago protested immigrants.
The Aryan Nations and other neo-Nazi groups threaten peace and security beyond American borders. In Great Britain, neo-Nazism has also thrived in an underground scene not dissimilar from the one in the United States. In fact, a recent report cites the threat of "lone-wolf" domestic terrorists in the United Kingdom (Ford 2009).
Conclusion: Forecast for the Future
Neo-Nazi sentiments are alive and well in the United States and abroad. Last year a neo-Nazi named James von Brunn killed a security guard at the United States Holocaust Museum in Washington, D.C. Brunn was loosely associated with the Aryan Nations. One family recently named their child Adolf Hitler; they are fighting a court battle to keep the name. The threat of "lone wolf" domestic terrorism looms.
Militant groups with a similar anti-American ideology such as the Militia of Montana continue to flourish and may enjoy crossover memberships (Hoffman 2006). The FBI has its eye on a number of small militias around the country. The possession of large amounts of firearms makes such militia groups a nebulous threat that is difficult for law enforcement to manage. Militia groups tend also to have strong survivalist skills and live in isolated communities. Therefore, they are difficult to track. Law enforcement offers are often the targets of militia attacks because of their anti-government, anti-authority ideology.
Small militia groups that occasionally join forces under an umbrella organization like the Aryan Nations appear to be the most immanent threat to national security. Neo-Nazi groups boast a well-trained and heavily armed membership base, coupled with a religious dedication to the ideological cause. The FBI and local law enforcement agencies are working together to prevent potential attacks.
References
Al-Khattar, Aref M. 2003. Religion and Terrorism; An Interfaith Perspective. Westport, CT: Praeger.
Aryan Nations. http://www.aryan-nations.org / (Accessed Nov 11, 2009).
Borgeson, Kevin, and Valeri, Robin. 2009. Terrorism in America. Sudbury, MA: Jones and Bartlett.
Federal Bureau of Investigation. "Aryan Nation." http://foia.fbi.gov/foiaindex/anation.htm (Accessed Nov 11, 2009).
Ford, Richard. 2009. "Britain Under Threat from Neo-Nazi Lone Wolves." The Times Online. Nov 11, 2009. http://www.timesonline.co.uk/tol/news/uk/crime/article6911697.ece (Accessed Nov 11, 2009.
Gibson, Charles. 2005. "Secret FBI Report Highlights Domestic Terror." ABC News. April 18, 2005, http://abcnews.go.com/WNT/Investigation/Story?id=681288&page=1 (Accessed Nov 11, 2009).
Hoffman, Bruce. 2006. Inside Terrorism. New York: Columbia University Press.
Morlin, Bill. 1988. "Aryans Still Dedicated to a White Revolution." Spokesman-Review. July 25, 1988. http://news.google.com/newspapers?nid=1314&dat=19880725&id=xx0SAAAAIBAJ&sjid=-u8DAAAAIBAJ&pg=6671,6141836 (Accessed Nov 11, 2009).
Peisner, David. "Why White Supremacists Support Barack Obama." Esquire. June 11, 2009. http://www.esquire.com/the-side/feature/racists-support-obama-061308 (Accessed Nov 11, 2009).
Reid, T.R. 1984. "White Supremacists: Wave of Crime, Terrorism, Tied to Novel." Washington Post.
Southern Poverty Law Center. 2009. "Keenan v. Aryan Nations." http://www.splcenter.org/legal/docket/files.jsp?cdrID=30 (Accessed Nov 11, 2009).
---
Are you busy and do not have time to handle your assignment? Are you scared that your paper will not make the grade? Do you have responsibilities that may hinder you from turning in your assignment on time? Are you tired and can barely handle your assignment? Are your grades inconsistent?
Whichever your reason is, it is valid! You can get professional academic help from our service at affordable rates. We have a team of professional academic writers who can handle all your assignments.
Plagiarism free papers
Timely delivery
Any deadline
Skilled, Experienced Native English Writers
Subject-relevant academic writer
Adherence to paper instructions
Ability to tackle bulk assignments
Reasonable prices
24/7 Customer Support
Get superb grades consistently
Online Academic Help With Different Subjects
Literature
Students barely have time to read. We got you! Have your literature essay or book review written without having the hassle of reading the book. You can get your literature paper custom-written for you by our literature specialists.
Finance
Do you struggle with finance? No need to torture yourself if finance is not your cup of tea. You can order your finance paper from our academic writing service and get 100% original work from competent finance experts.
Computer science
Computer science is a tough subject. Fortunately, our computer science experts are up to the match. No need to stress and have sleepless nights. Our academic writers will tackle all your computer science assignments and deliver them on time. Let us handle all your python, java, ruby, JavaScript, php , C+ assignments!
Psychology
While psychology may be an interesting subject, you may lack sufficient time to handle your assignments. Don't despair; by using our academic writing service, you can be assured of perfect grades. Moreover, your grades will be consistent.
Engineering
Engineering is quite a demanding subject. Students face a lot of pressure and barely have enough time to do what they love to do. Our academic writing service got you covered! Our engineering specialists follow the paper instructions and ensure timely delivery of the paper.
Nursing
In the nursing course, you may have difficulties with literature reviews, annotated bibliographies, critical essays, and other assignments. Our nursing assignment writers will offer you professional nursing paper help at low prices.
Sociology
Truth be told, sociology papers can be quite exhausting. Our academic writing service relieves you of fatigue, pressure, and stress. You can relax and have peace of mind as our academic writers handle your sociology assignment.
Business
We take pride in having some of the best business writers in the industry. Our business writers have a lot of experience in the field. They are reliable, and you can be assured of a high-grade paper. They are able to handle business papers of any subject, length, deadline, and difficulty!
Statistics
We boast of having some of the most experienced statistics experts in the industry. Our statistics experts have diverse skills, expertise, and knowledge to handle any kind of assignment. They have access to all kinds of software to get your assignment done.
Law
Writing a law essay may prove to be an insurmountable obstacle, especially when you need to know the peculiarities of the legislative framework. Take advantage of our top-notch law specialists and get superb grades and 100% satisfaction.
What discipline/subjects do you deal in?
We have highlighted some of the most popular subjects we handle above. Those are just a tip of the iceberg. We deal in all academic disciplines since our writers are as diverse. They have been drawn from across all disciplines, and orders are assigned to those writers believed to be the best in the field. In a nutshell, there is no task we cannot handle; all you need to do is place your order with us. As long as your instructions are clear, just trust we shall deliver irrespective of the discipline.
Are your writers competent enough to handle my paper?
Our essay writers are graduates with bachelor's, masters, Ph.D., and doctorate degrees in various subjects. The minimum requirement to be an essay writer with our essay writing service is to have a college degree. All our academic writers have a minimum of two years of academic writing. We have a stringent recruitment process to ensure that we get only the most competent essay writers in the industry. We also ensure that the writers are handsomely compensated for their value. The majority of our writers are native English speakers. As such, the fluency of language and grammar is impeccable.
What if I don't like the paper?
There is a very low likelihood that you won't like the paper.
Reasons being:
When assigning your order, we match the paper's discipline with the writer's field/specialization. Since all our writers are graduates, we match the paper's subject with the field the writer studied. For instance, if it's a nursing paper, only a nursing graduate and writer will handle it. Furthermore, all our writers have academic writing experience and top-notch research skills.
We have a quality assurance that reviews the paper before it gets to you. As such, we ensure that you get a paper that meets the required standard and will most definitely make the grade.
In the event that you don't like your paper:
The writer will revise the paper up to your pleasing. You have unlimited revisions. You simply need to highlight what specifically you don't like about the paper, and the writer will make the amendments. The paper will be revised until you are satisfied. Revisions are free of charge
We will have a different writer write the paper from scratch.
Last resort, if the above does not work, we will refund your money.
Will the professor find out I didn't write the paper myself?
Not at all. All papers are written from scratch. There is no way your tutor or instructor will realize that you did not write the paper yourself. In fact, we recommend using our assignment help services for consistent results.
What if the paper is plagiarized?
We check all papers for plagiarism before we submit them. We use powerful plagiarism checking software such as SafeAssign, LopesWrite, and Turnitin. We also upload the plagiarism report so that you can review it. We understand that plagiarism is academic suicide. We would not take the risk of submitting plagiarized work and jeopardize your academic journey. Furthermore, we do not sell or use prewritten papers, and each paper is written from scratch.
When will I get my paper?
You determine when you get the paper by setting the deadline when placing the order. All papers are delivered within the deadline. We are well aware that we operate in a time-sensitive industry. As such, we have laid out strategies to ensure that the client receives the paper on time and they never miss the deadline. We understand that papers that are submitted late have some points deducted. We do not want you to miss any points due to late submission. We work on beating deadlines by huge margins in order to ensure that you have ample time to review the paper before you submit it.
Will anyone find out that I used your services?
We have a privacy and confidentiality policy that guides our work. We NEVER share any customer information with third parties. Noone will ever know that you used our assignment help services. It's only between you and us. We are bound by our policies to protect the customer's identity and information. All your information, such as your names, phone number, email, order information, and so on, are protected. We have robust security systems that ensure that your data is protected. Hacking our systems is close to impossible, and it has never happened.
How our Assignment  Help Service Works
You fill all the paper instructions in the order form. Make sure you include all the helpful materials so that our academic writers can deliver the perfect paper. It will also help to eliminate unnecessary revisions.
2.      Pay for the order
Proceed to pay for the paper so that it can be assigned to one of our expert academic writers. The paper subject is matched with the writer's area of specialization.
3.      Track the progress
You communicate with the writer and know about the progress of the paper. The client can ask the writer for drafts of the paper. The client can upload extra material and include additional instructions from the lecturer. Receive a paper.
4.      Download the paper
The paper is sent to your email and uploaded to your personal account. You also get a plagiarism report attached to your paper.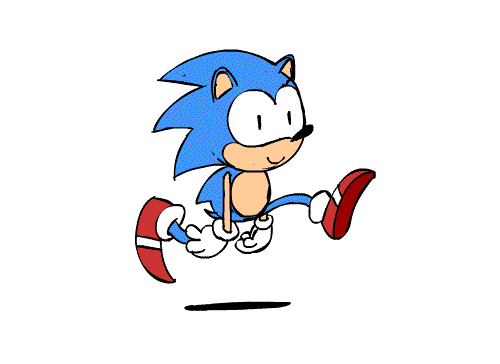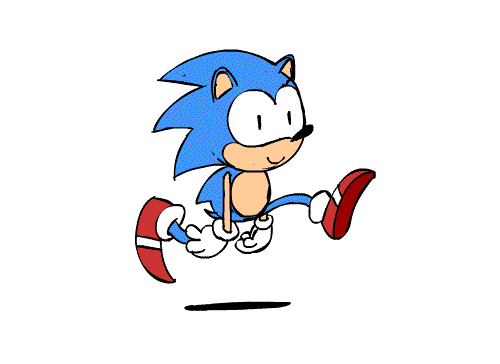 PLACE THIS ORDER OR A SIMILAR ORDER WITH US TODAY AND GET A PERFECT SCORE!!!
---