Diabetes in Australia
The Australian government and the relevant Health agencies have for many years strived to put the diabetes menace under close observation and management. There have been massive researches and huge sums directed towards good management and possible elimination of diabetes at the national levels. This commitment is exhibited by the specialized funds and efforts like the Juvenile Diabetes Research Fund (JDRF) that has been committed to striving to mitigate the effects of diabetes from the render age of the Australians.
Don't use plagiarized sources. Get Your Custom Essay on
Australian government and Health agencies
Just from $9/Page
Since diabetes is such a big challenge to Australia as a whole, diabetes mellitus was declared a National Health Priority Area in 1996 during the Australian Health Minister's Conference and this was as recognition to the high levels of diabetes prevalence within Australia, the mortality rates that were due to it, the impact it had on morbidity and the possibility of the health improvements that can be achieved from the various prevention and treatment programs that were thereafter launched (Australian Government, Department of Health and Ageing, 2012).
What then is diabetes? This disease is described by Department of Health (ditto) as "a chronic disease characterized by high levels of glucose in the blood." Normally, the blood sugar is controlled by insulin that is dispensed into the blood and body system in general and this insulin is a hormone produced by the pancreas. Diabetes therefore occurs when the pancreas, that should be producing the sufficient quantities of insulin, is then unable to produce enough of it, or when the human body grows resistance to insulin and does not utilize it as required, or in some instances both cases above.
There are three main types of diabetes commonly referred to; Type 1 diabetes where the body immune system attacks the cells of the pancreas responsible for production of insulin. Type 2 that is activated by lifestyle and eating habits and the third is the gestational diabetes that occurs mainly during pregnancy (Diabetes Australia, 2013).
Prevalence of diabetes in Australia
Diabetes in Australia has been closely followed, the trends keenly recorded in terms of the age and regional demographics. Regular data is collected, analyzed and presented in the most basic and easy to underrated modes as possible through the various agencies and government websites. This is in a bid to enable as many people as possible to have access and easy understanding of the trends that diabetes takes hence contribute their share in controlling it as well as educate others on the ways that it can be managed effectively.
According to the statistics presented to the Australian government and consequently hosted on various websites by the Australian Institute of Health and Welfare (2011), in 2007-2008, there was an estimated 898,800 Australians diagnosed with diabetes and this figure excluded the gestational diabetes. It also indicates that at a given time in their life, a significant 87,100 people had been diagnosed with Type 1 diabetes and another 787,500 with Type 2 diabetes. It is also estimated that 56% of the people diagnosed in this case with diabetes in general were male and the other 44% were female. It is also indicated within the same source that 96% of the people diagnosed with diabetes in this case were 35 years of age and above and yet another 43% were seen to be 65 years old and above. The general spread of the prevalence was found to be similar in all states and territories and that is after the difference in age has been catered for. It is also noted that after accounting for the age differences, the proportion of people with diabetes was similar in major cities, regional areas as well as the remote areas.
Out of the total number of people with diabetes I Australia, an estimated 557,700 which represented 52% of this population were found to be living in Australia's major cities. Another 230,700 a representative of 26% were studied to be in the inner regional areas and yet another 110, 400 which represent 12% were seen to be living in the outer regional areas or the remote areas. The Australian Bureau of Statistics -National Health Survey did not however include the very remote areas. Also worth noting in the regional proportionality in the prevalence is that, there was a similarity in proportion between the inner regional areas (with 5.2% of the population having diabetes) and the outer regional or remote areas (with 5.1% of the population living there having diabetes) but a slight decrease in proportionality detected in the major cities with 4.0% of the population suffering diabetes. It is worth noting however here that, statistically speaking, after the difference in age has been accounted for, the difference in prevalence between the major cities and the inner regions as well as the outer regions was not statistically significant. This was an indication that the difference between the city and the other regions was partly due to the fact that the dwellers of the other two regions apart from the city were relatively older on average.
In terms of the two major types of diabetes, 87,000 have been diagnosed with Type 1 diabetes which is representative of 0.4% of all Australians. Of this population, 53% of them were seen to be 45 years of age and above. 53% of the Type 1 diabetes patients were male with 47% remaining for the females for the data of 2007-2008. The geographic spread of the Type 1 diabetes was found to be similar between people living within the cities and those living in the remote areas. From these numbers in the Type 1 diabetes, it is worth noting that the number of Australians suffering the Type 1 diabetes is very low as compared against the total number of people suffering from diabetes in general. Indeed even this number is presumed to be higher than it should be since there is possibility that some respondents suffering Type 2 diabetes might have presumed they suffer Type 1 diabetes merely from the fact that they were using insulin to control the effects.
Those diagnosed with Type 2 diabetes was pegged at 787,500 in Australia based on the self reports within the 2007-2008 report as above. Of this number, 444,300 were observed to be males, representing 56% and the remaining 343,200 to be females. It was also noted that 92% of those suffering the Type 2 diabetes were 45 years old and above and yet out of this, another 45% being 65 years and above. It is indicated that 3.8% of all Australians were diagnosed with the Type 2 diabetes with a higher proportion being the males. 4.3% of the Australian males were diagnosed with Type 2 diabetes and 2.2% of the females diagnosed with the same. It is also noted that the proportion of people with Type 2 diabetes increased with the increase in age, this give 0.1% of ages 0-34 years suffering Type 2 diabetes to a high of 14.7% of ages 65-69. Amazingly the proportion goes down again to 12.4% among the ages 80 years and above.
These are outstanding statistics and numbers that should attract ever y person's attention and hence the government has in a major way gone out of its way to ensure there is control of the disease. This effort must be kept up bearing the mortality rates fro diabetes related complications and will be analyzed hereafter.
Similarities and differences between Type 1 and Type 2 diabetes
Being that diabetes is divided into the two types as indicated above, there are various reasons for the categorization hence the differences despite the fact that they are both diabetes, hence the observable similarities between the.
Similarities; according to Diabetic Supplies Inc. (2013)
Both types are caused by insufficiency in insulin within the body system hence the rise in blood glucose levels. The use of injection of insulin to control the disease can and does apply to both types.
Both Type 1 and Type 2 diabetes predispose the victims to development of cardiovascular diseases.
Both types can and have led to Retinopathy, which is the leading cause of blindness of Australians between the age of 30-69 according to Baker IDI, Heart & Diabetes Institute (2013). Retinopathy is known to affect one in every six diabetes victims.
The other similarity is that both types can cause impaired kidney function and this is at the rate of three times the likelihood of having kidney function impairment among the diabetes patients as compared to those without. Diabetes is known to be the leading cause of kidney failure.
Both types are known to predispose the patients to neuropathy which is a peripheral nerve disease, as well as blood vessels damage that may lead to foot problems, ulcers and eve amputation in some cases. Diabetes is known to be 15 times more the cause of amputation among those with diabetes as compared to those without diabetes.
Both types can also cause erective dysfunction as well as complications during birth. Both types are also known to be the cause for the premature mortality rates with an estimated 12-14 years of life lost.
In both cases, the other similarity they have is that early detection, effective treatment and continued good management can significantly lead to reduction in the diabetic related complications and even death.
Differences; according to Rheem G., (2013)
While Type 1 diabetes is basically an auto-immune disease where the cells responsible for producing insulin in the pancreas are attacked by the immune system and the person has no control over this, the Type 2 diabetes is caused by predisposition to risk factors as docile living conditions, poor diet and obesity.
While Type 1 diabetes renders the patient dependent on lifelong injection of insulin into the body to help manage the blood glucose levels, the Type 2 diabetes can be managed through change of lifestyle.
Type 1 diabetes occurs predominantly among children and young adults, yet the Type 2 diabetes is predominant among the ages of 40 years and above.
The victims of Type 1 diabetes are usually of normal weight or thin yet those of Type 2 are usually obese or overweight.
In type 1 diabetes, the body produces no insulin or too little to be of significant function for the body while in Type 2 the body produces insulin but does not utilize it effectively.
The onset of the Type 1 diabetes is usually observed to be sudden while that of Type 2 is observed to be gradual and develops over years to reach full scale.
Type 2 diabetes and Chronic Kidney Disease
It has been noted that the number one cause of Chronic Kidney Disease (CKD) is diabetes which causes damage to the tiny blood vessels in the kidney over a number of years (National Kidney Foundation, 2007). This is a condition that is caused by both types of diabetes and not restricted to Type 2 diabetes alone.
Basically, the kidney is made up of up to one million nephrons which are the filter units of the kidneys. Within the nephrons are the glomerulus which are tiny blood vessels. Damage to these filters is what is referred to as the CKD or diabetic nephropathy. At this state the kidney cannot filer blood as efficiently as it should. Early detection and treatment can help save the kidneys from further damages. Since Type 2 diabetes is characterized by high blood glucose levels, the sugar in the blood, passing through the kidney can cause the blood vessels within the nephrons to be clogged hence get narrower than usual. This deprives the kidney of blood hence damaging the kidney. Therefore, albumin, a type of protein, passes through the kidney and the filters ending up in the urine yet this should not be case. Diabetes is also known to damage the nerves within the body, yet it is the nerves that are responsible for the passing of information between the brain and the various body sections, the bladder included. The nerves informs the brain when the bladder is full and hence the need to empty it. Upon the damage of the nerves, such information on the bladder is not passed to the brain hence continued retention of the urine within the body. This builds up pressure and this pressure from the bladder can damage the kidney. The other effect is that, when the urine stays for abnormally long time within the bladder, it may cause urinary tract infection due to the bacteria in the urine.
Diabetes is a predisposing factor to CKD since it is estimated that a third of the people with diabetes end up with CKD. However, there are other factors that can contribute to the development of the disease such as the age (65 years and onwards), if one has high blood pressure, family history of CKD and also race such as if one is African-American, Hispanic-American, Pacific Islander or American Indian then the risks are higher than the others. It is important generally to keep the blood sugar low and to manage the blood pressure too.
The symptoms of CKD are not very specific though one of the most predominant is the fluid buildup within the body. Other symptoms observed are stomach upset, poor appetite, loss of sleep, weakness and lack of concentration (Kidney Health Australia, 2008).
Management of Diabetes
Being that it is a disease that can predispose the person to other forms of diseases, it is significant for the person to know how to manage the diabetes, having known the type, so that he can avoid further complications.
Of particular case study here is the Type 2 diabetes and how to manage it, bearing the fact that it is the most prevalent type yet it is the one that can be avoided and even managed effectively till it clears off.
Management of Type 2 diabetes can take two major approaches among other;
Diet modification- The patient needs to know that the excessive sugar in the blood is responsible for the Type 2 diabetes. Hence, the tight control of sugar levels within the diet of the individual will reduce significantly the risk of microalbuminuria. The patient should also be encouraged to take very low protein diet. This is in recognition of the fact that a lot of protein strains the kidney and the kidney has to work extra hard hence subsequent ineffectiveness (American Diabetes Association, 2013). Foods that are high on fats should also be avoided since they lead to weight gain and that is a predisposing factor to diabetes. The patient should also be encouraged to eat high fiber carbohydrates instead of the refined ones that have no fiber.
Lifestyle changes — the docile lifestyle is a central factor to people gaining weight hence predisposing themselves to diabetes. Type 2 diabetes can easily be managed by regular exercises. The regular exercises ensures the control of the blood sugar as it gets metabolized in the process and also, taking into account the weight of most Type 2 diabetes victims, to prevent the possibility of cardiovascular disease (The Global Diabetes Community, 2013). The central reasoning behind the exercise and active lifestyle is that, the muscles that are active and are working use up more glucose that docile muscles. The strained and exercising muscles lead to higher uptake of sugar by the muscle cells and the consequent lowering of the blood sugar.
References
American Diabetes Association, (2013). Kidney Disease (Nephropathy). Retrieved May 13, 2013 from http://www.diabetes.org/living-with-diabetes/complications/kidney-disease-nephropathy.html
Australian Government, Department of Health and Ageing, (2012). Diabetes. Retrieved May 13, 2013 from http://www.health.gov.au/internet/main/publishing.nsf/Content/pq-diabetes
Australian Institute of Health and Welfare, (2011). Diabetes Prevalence in Australia Detailed estimates for 2007 — 08. Retrieved May 13, 2013 from http://www.aihw.gov.au/WorkArea/DownloadAsset.aspx?id=10737419307
Baker IDI, Heart & Diabetes Institute (2013). Diabetes: The Silent Pandemic and its Impact on Australia. Retrieved May 13, 2013 from http://www.diabetesaustralia.com.au/Documents/DA/What%27s%20New/12.03.14%20Diabetes%20management%20booklet%20FINAL.pdf
Diabetes Australia, (2013). Diabetes — the Facts. Retrieved May 13, 2013 from http://www.diabetesaustralia.com.au/PageFiles/1615/the%20facts%20DA%20FINAL%202011.pdf
Diabetic Supplies Inc. (2013). Similarities in Type 1, 2 Diabetes. Retrieved May 13, 2013 from http://www.diabeticsuppliesinc.com/type2diabetic/29-similaritiestype12diabetes.html
Kidney Health Australia, (2008). Diabetic Kidney Disease. Retrieved May 13, 2013 from http://www.kidney.org.au/ForPatients/Management/DiabetesandCKD/tabid/704/Default.aspx
National Kidney Foundation, (2007). Diabetes and Chronic Kidney Disease. Retrieved May 13, 2013 from http://www.kidney.org/atoz/pdf/diabetes.pdf
Rheem G., (2013). Types 1 and 2 Diabetes: A Comparison and Contrast. Retrieved May 13, 2013 from http://amarris.homestead.com/Type_I_and_II_diabetes.htm
The Global Diabetes Community, (2013). Diabetes and Exercise. Retrieved May 13, 2013 from http://www.diabetes.co.uk/exercise-for-diabetics.html
---
Are you busy and do not have time to handle your assignment? Are you scared that your paper will not make the grade? Do you have responsibilities that may hinder you from turning in your assignment on time? Are you tired and can barely handle your assignment? Are your grades inconsistent?
Whichever your reason is, it is valid! You can get professional academic help from our service at affordable rates. We have a team of professional academic writers who can handle all your assignments.
Plagiarism free papers
Timely delivery
Any deadline
Skilled, Experienced Native English Writers
Subject-relevant academic writer
Adherence to paper instructions
Ability to tackle bulk assignments
Reasonable prices
24/7 Customer Support
Get superb grades consistently
Online Academic Help With Different Subjects
Literature
Students barely have time to read. We got you! Have your literature essay or book review written without having the hassle of reading the book. You can get your literature paper custom-written for you by our literature specialists.
Finance
Do you struggle with finance? No need to torture yourself if finance is not your cup of tea. You can order your finance paper from our academic writing service and get 100% original work from competent finance experts.
Computer science
Computer science is a tough subject. Fortunately, our computer science experts are up to the match. No need to stress and have sleepless nights. Our academic writers will tackle all your computer science assignments and deliver them on time. Let us handle all your python, java, ruby, JavaScript, php , C+ assignments!
Psychology
While psychology may be an interesting subject, you may lack sufficient time to handle your assignments. Don't despair; by using our academic writing service, you can be assured of perfect grades. Moreover, your grades will be consistent.
Engineering
Engineering is quite a demanding subject. Students face a lot of pressure and barely have enough time to do what they love to do. Our academic writing service got you covered! Our engineering specialists follow the paper instructions and ensure timely delivery of the paper.
Nursing
In the nursing course, you may have difficulties with literature reviews, annotated bibliographies, critical essays, and other assignments. Our nursing assignment writers will offer you professional nursing paper help at low prices.
Sociology
Truth be told, sociology papers can be quite exhausting. Our academic writing service relieves you of fatigue, pressure, and stress. You can relax and have peace of mind as our academic writers handle your sociology assignment.
Business
We take pride in having some of the best business writers in the industry. Our business writers have a lot of experience in the field. They are reliable, and you can be assured of a high-grade paper. They are able to handle business papers of any subject, length, deadline, and difficulty!
Statistics
We boast of having some of the most experienced statistics experts in the industry. Our statistics experts have diverse skills, expertise, and knowledge to handle any kind of assignment. They have access to all kinds of software to get your assignment done.
Law
Writing a law essay may prove to be an insurmountable obstacle, especially when you need to know the peculiarities of the legislative framework. Take advantage of our top-notch law specialists and get superb grades and 100% satisfaction.
What discipline/subjects do you deal in?
We have highlighted some of the most popular subjects we handle above. Those are just a tip of the iceberg. We deal in all academic disciplines since our writers are as diverse. They have been drawn from across all disciplines, and orders are assigned to those writers believed to be the best in the field. In a nutshell, there is no task we cannot handle; all you need to do is place your order with us. As long as your instructions are clear, just trust we shall deliver irrespective of the discipline.
Are your writers competent enough to handle my paper?
Our essay writers are graduates with bachelor's, masters, Ph.D., and doctorate degrees in various subjects. The minimum requirement to be an essay writer with our essay writing service is to have a college degree. All our academic writers have a minimum of two years of academic writing. We have a stringent recruitment process to ensure that we get only the most competent essay writers in the industry. We also ensure that the writers are handsomely compensated for their value. The majority of our writers are native English speakers. As such, the fluency of language and grammar is impeccable.
What if I don't like the paper?
There is a very low likelihood that you won't like the paper.
Reasons being:
When assigning your order, we match the paper's discipline with the writer's field/specialization. Since all our writers are graduates, we match the paper's subject with the field the writer studied. For instance, if it's a nursing paper, only a nursing graduate and writer will handle it. Furthermore, all our writers have academic writing experience and top-notch research skills.
We have a quality assurance that reviews the paper before it gets to you. As such, we ensure that you get a paper that meets the required standard and will most definitely make the grade.
In the event that you don't like your paper:
The writer will revise the paper up to your pleasing. You have unlimited revisions. You simply need to highlight what specifically you don't like about the paper, and the writer will make the amendments. The paper will be revised until you are satisfied. Revisions are free of charge
We will have a different writer write the paper from scratch.
Last resort, if the above does not work, we will refund your money.
Will the professor find out I didn't write the paper myself?
Not at all. All papers are written from scratch. There is no way your tutor or instructor will realize that you did not write the paper yourself. In fact, we recommend using our assignment help services for consistent results.
What if the paper is plagiarized?
We check all papers for plagiarism before we submit them. We use powerful plagiarism checking software such as SafeAssign, LopesWrite, and Turnitin. We also upload the plagiarism report so that you can review it. We understand that plagiarism is academic suicide. We would not take the risk of submitting plagiarized work and jeopardize your academic journey. Furthermore, we do not sell or use prewritten papers, and each paper is written from scratch.
When will I get my paper?
You determine when you get the paper by setting the deadline when placing the order. All papers are delivered within the deadline. We are well aware that we operate in a time-sensitive industry. As such, we have laid out strategies to ensure that the client receives the paper on time and they never miss the deadline. We understand that papers that are submitted late have some points deducted. We do not want you to miss any points due to late submission. We work on beating deadlines by huge margins in order to ensure that you have ample time to review the paper before you submit it.
Will anyone find out that I used your services?
We have a privacy and confidentiality policy that guides our work. We NEVER share any customer information with third parties. Noone will ever know that you used our assignment help services. It's only between you and us. We are bound by our policies to protect the customer's identity and information. All your information, such as your names, phone number, email, order information, and so on, are protected. We have robust security systems that ensure that your data is protected. Hacking our systems is close to impossible, and it has never happened.
How our Assignment  Help Service Works
You fill all the paper instructions in the order form. Make sure you include all the helpful materials so that our academic writers can deliver the perfect paper. It will also help to eliminate unnecessary revisions.
2.      Pay for the order
Proceed to pay for the paper so that it can be assigned to one of our expert academic writers. The paper subject is matched with the writer's area of specialization.
3.      Track the progress
You communicate with the writer and know about the progress of the paper. The client can ask the writer for drafts of the paper. The client can upload extra material and include additional instructions from the lecturer. Receive a paper.
4.      Download the paper
The paper is sent to your email and uploaded to your personal account. You also get a plagiarism report attached to your paper.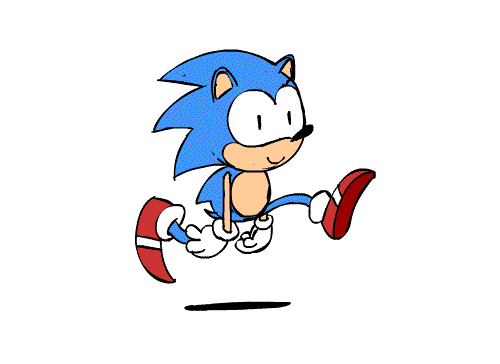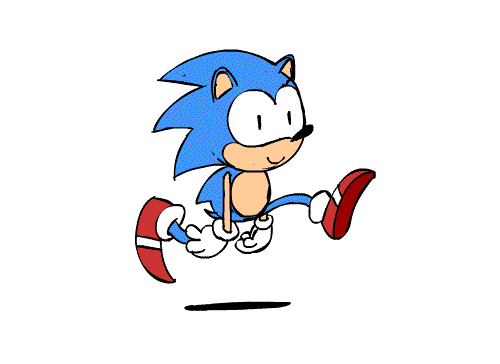 PLACE THIS ORDER OR A SIMILAR ORDER WITH US TODAY AND GET A PERFECT SCORE!!!
---