Marketing Plan Aimed at Launching the Biometric Fingerprint Door Lock on the Australian Market
ADEL Group (Shenezen IDEAL Microelectronics Co. Ltd.) was founded in 1993 and defined the profile of its security intelligent products through the following quality principle: "Exquisite design, exquisite manufacture, satisfy needs, shoot for the best." Despite having Chinese origins, ADEL provides its merchandise on an international scale and cooperates with several American companies like: ATMEL, BEL, Dallas Semiconductor Corporation, Veridicom. The company operates in the business environment according to its slogan "Wisdom, Ideal, Perfection" and proves the accuracy of this guiding principle through the 70 state, 8 invention, and 2 international patents it boasts. In what future perspectives are concerned, ADEL's expectancies are very high as the corporation aims at becoming "the largest security intelligent products provider in China and the pioneer of the global after-sales online service providers" (http://www.adellock.com/new/english/index.htm).
Don't use plagiarized sources. Get Your Custom Essay on
Biometric Fingerprint Door Lock on Australian Market
Just from $9/Page
2. Situation Analysis
The products that the ADEL Group provides fall into three main categories: Hotel Lock System, Office & Home Lock Series, and ADEL Digital Patrol System.
The first group comprises four subdivisions: door locks, encoder for keycard, keycards and management software, and targets modern hotels wishing to ensure a safe stay to their clients. More than 2000 hotels use this system because of several features it takes pride in: maximum security, derived from the steel structure and the impressive memory capable of storing up to approximately 900 access records; keycard management system encompassing 14 types of keycards and five levels of authority with the possibility for the hotel's managers to change card authority; low running costs due to low power consumption (standard AA alkaline batteries) and maintenance costs; a software compatible to other systems that the hotel management might use; wireless system and standalone door clock allowing keycard operations to be the only link between locks. Moreover, the installation process is said to be very simple.
A second group consisting of office and home lock series offers viable solutions for protecting both homes and chambers containing confidential data within an organization (financial, documentation, computer rooms). The products are easy to operate and display a long life due to their anti-destructive cast-steel structure. Additionally, they take into account the consumers' aesthetic requirements by having a design which is practical and refined, at the same time.
ADEL Digital Patrol System is the most recent high-tech product that offers a clear picture of how patrolmen and security guards work in their areas. This electronic-computer system is provided with an internal clock which registers the time and the date when security employees arrive at the checking points. The company outlines that besides reducing the accident rate, this innovation corresponds to the customers' request for a distinct social effect. The main characteristics recommending the system are: large memory (stores up to 62 patrol sites), long life due to cast-steel structure and stainless steel surface, wireless operating principle, simplicity (all you have to do is touch the checker with a digital stick), waterproof, dustproof, shockproof, pressureproof characteristics, thermic resistance (accepts temperatures ranging from -25 to +800C), long-lasting lithium battery. An important subdivision of this category are the fingerprint locks developed on biometric principles which offer an indispensable help in terms of protecting scientific research institutes, army, police, villas, banks, public security departments and so on (http://www.adellock.com/new/english/index.htm).
After quickly summarizing ADEL's offer, one can easily infer that, within the framework of the Boston Consulting Group matrix, the cash-cows are represented by the Hotel Lock Systems and Office & Home Lock Series, as these have succeeded to deeply penetrate the market, while the star's role is played by ADEL Digital Patrol System which is newly introduced on the market and strives to gain a strong adherence.
In what prices are concerned, these are quite moderate and range from approximately $200 for home and office equipments to $350 for hotel and patrol systems. In other words, high prices apply especially to corporate buyers which afford to invest more in a sophisticated and complex security system (http://www.buyasafe.com).
Another "p" of the marketing mix refers to placement. At this chapter, the ADEL Group has opted for indirect channels represented by the websites of different retailers. Thus, the merchandise is distributed through online security stores like ASG's websites:
www.artemis-usa.com, www.biometricdoorlock.com, www.fingerlock.net, www.biometriq.comor other sites like: www.buyasafe.com, www.akmelock.com, www.safemart.com, www.alibaba.cometc.
Being given the virtual allure of ADEL's distribution network, the company's promotional policy makes use of electronic means like banners posted on the distributors' sites or e-mail newsletters, but also resorts to direct mailing or displays in newspapers and magazines read by the targeted market segment. The latter encompasses two major groups: the corporate segment, and the consumers' one. The former consist of organizations with high security requirements while the latter refers to individuals with medium incomes and superior level of education, who prove a strong preoccupation for the safety of their home and goods.
3. Problem and opportunity identification
Taking into account the company's desire to enter the Australian market, a snapshot analysis of the latter could prove extremely useful when trying to identify the main threats and opportunities to which the organization is exposed.
A survey carried out by Wolcott Research, in 2000, concluded that Australians are "security conscious." Their top three choices are (in descending order): back-to-base monitored security (consisting of an operator who calls and a guard who checks the home), dogs and deadlocks (used by almost 75% of the total population). In response to pointing out their tendency to embrace traditional methods, Australians argued that money was one of the major reasons which hindered them from upgrading their security systems (Brown, 2000). Still, although the debut of the third millennium found alarms in only 5% of the Australian homes (compared with 18% in USA), the security industry displays an impressive growing potential considering the $4.5 billion revenues it generates annually and the 150,000 personnel it employs (http://www.asial.com.au/default.asp?page=%2Fconsumer+information%2Fsecurity+industry+overview).
For the coming year, forecasts announce spending almost $30 billion on security, out of which 15% (approximately $4.3 billion) are due to the private sector. The annual grow rate amounting to 5.5% for the next five years is another item contributing to the optimistic overall perspective.
The products and services provided by the industry are grouped into three main branches: electronic (CCTV, video & audio intercom systems, alarms and alarm monitoring, biometrics etc.), manpower (crowd control, airport security, guard services, concierge, and mobile patrols), physical and barrier security (security grills, locksmiths, perimeter fencing, safes/records protection etc.). Referring to the biometric technology whose implementation represents the object of this case study, it should be outlined that Australians use such an innovation especially for government business application, health care, distance learning and computer networks. But although contract guarding seems to remain dominant, electronic equipments gain an increasing market share. This trend will soon lead to their supremacy over the manpower services.
The ascending tendency displayed by the Australian market is generated by the more effective and cheaper technologies, on one side, and by the high level of crime and its random nature, on the other side. According to a research carried out by the Australian Institute of Criminology in April 2003, the total cost of crime amounts to $32 billion per year. The highest costs are claimed by fraud ($5.8 billion), burglary ($2.41 billion), drug offences ($1.96 billion) and the lowest are generated by homicide ($930 million), vehicle theft ($880 million) and shop theft ($810 million). (http://www.asial.com.au/default.asp?page=/media%20centre/research+and+articles/environmental+scan+of+the+security+industry)
In spite of the fact that causes like the ones mentioned above play a major part in securing homes or organizations, the turning point which blew the right wind into the security sector's sail was September 11, 2001. This date expressed the terrorists' open threat to the entire world, and made people understand that safety could not be neglected anymore. The terrorist attacks from Bali or Djakarta that followed together with Australia's political and military decisions concerning Afghanistan and Iraq determined a significant demand for security products. This tendency offered a prolific ground to numerous companies which being inexperienced, have failed to keep their ambitious promises. Many of them collapsed in less than two years, after a business trajectory marked by dubious contracting arrangements. Obviously, the result was a crisis of confidence which negatively impacted the national industry's image (http://www.asial.com.au/default.asp?page=/media%20centre/research+and+articles/environmental+scan+of+the+security+industry).
Another hotspot is represented by the competitors that ADEL will encounter on the Australian market. Some of the most representative are: Chubb – Australia's leading provider of security and fire safety solutions, ADT Security, NRMA, and Securepro Security.
The brief description of the ADEL Group's range of products together with the summary of the Australian market's tendencies may lead to the following S.W.O.T. analysis:
Strengths the moderate prices that ADEL has established for its products the high quality of the company's products proven by the numerous users existing worldwide the cooperation with renown American companies which represents an additional guarantee for the high standards guiding the corporation's activity
Opportunities the Australians' desire to purchase effective security systems at affordable prices the poor implementation of biometrics on the Australian security market the competitors' portfolio doesn't focus on biometric technology fraud and burglary are the most highly quoted crimes in Australia; this implies that a fingerprint door lock would be an excellent precaution for preventing such accidents the increasing demand for security systems as a result of the terrorist attacks around the world
Weaknesses
ADEL's major weakness is its online distribution policy through indirect channels. On one hand, this may alter the consumers' trust in the company's products which are perceived as intangible compared with those goods that can be purchased from the shelves of specialized stores. On the other hand, resorting to intermediaries implies paying a certain commission which results in higher prices for the respective products. Moreover, the success of selling through indirect channels depends, to a great extent, on the distributors' efforts and knowledge. Although they receive tuition from the producer's technical staff, there may be several interests leading to a prominent discordance between the distributors' behavior and the company's expectations towards it.
Threats primary problem that ADEL could encounter is the Australians' lack of information on biometrics secondly, Australians have a favorable attitude towards traditional security methods based on patrolmen or alarm systems the Australians' misconception about prices (most of them think that the price of an effective security system exceeds $750) which hinders them from upgrading their home security systems the lack of confidence in the suppliers' offers as a result of the numerous security companies which have failed to keep their promises.
4. Marketing objectives
Considering the Ansoff matrix (which establishes four types of market growth strategies: achieving higher market penetration, finding new markets, developing new products for new customers or diversification, and developing new products for existing customers), the new Biometric Fingerprint Door Lock that ADEL intends to launch on the Australian market on September 1, 2007, falls under the incidence of the third category above. In other words, the overall marketing strategy consists of market growth through diversification.
The marketing objectives which subscribe to this managerial decision are:
increasing market share to 5% by December 2007 increasing spontaneous brand awareness to 7% and prompted brand awareness to 20% by December 2007
5. Marketing strategies and brief tactics
The market share is an indicator which emphasizes the ratio between the volume of purchases for a certain brand (Biometric Door Lock, in our case) and the total volume of purchases on the respective market (home security products, in this case). Thus, for its increase, there are 2 strategies that can be mentioned:
persuading a high number of people to buy the newly launched product persuading consumers to purchase a higher volume of products
The tactics subordinated to these two strategies include: offering special prices (price), offering a related product as a bonus when purchasing the new Fingerprint Door Lock (product), resorting to advertising and PR (promotion), achieving an increased number of websites capable of distributing the product (place).
The second objective that has been announced earlier – the increase of brand awareness (an indicator expressing the ratio between the number of interviewees who mention the ADEL brand – in the case of spontaneous awareness, or choose it – in the case of the prompted alternative, and the total number of interviewees) implies building an interface between the brand and the consumer through sustained communication. The tactics serving this strategy mainly focus on advertising and PR.
6. Tactical marketing programs
Before starting to delve into tactical programs, preliminary information on the targeted market is a sine-qua-non condition for developing pertinent solutions. Consequently, the segment to which the Biometric Fingerprint Door Lock is addressed to encompasses Australians living in the urban environment, with a superior level of education, and a level of income ranging from moderate to high, who are preoccupied by both the safety and the refined design of their homes. Thus, the new product will correspond to the second and third level of the Maslow hierarchy because it attempts to meet security needs from a pragmatic point-of-view, and respectively, social needs from a design perspective which tries to impact on guests through an outstanding opulence.
In terms of price policy, ADEL will adopt the penetration strategy. This consists of entering the market with low-priced products in order to gain market share. Thus, the company could offer a promotional price which is 10% lower than the usual one. Such tactics will surely influence the Australian consumers' decisions as one of their major buying criteria refers to affordable prices.
Secondly, the company may offer a gift (e.g. A smoke detector) from the same area of safety products or it may provide the customer with a free subscription for the Security Insider Magazine. This way, the consumer will have the opportunity to ensure the fire safety of his property, but also to receive more information which will confirm the good choice he has made. Moreover, the company could offer a 20% discount at indoor fingerprint door locks for each outdoor biometric door lock that a customer buys.
Advertising plays a significant role in both building awareness and increasing market share through encouraging product trial.
First of all, the messages conveyed should take into account the model drawn up by Petty and Cacciopo (1986). According to these two authors, when consumers buy a long-life product, the involvement rate is high and commercials should provide a significant amount of relevant and concise information. Therefore, the message must be mainly rational and announce some of the product's advantages: e.g. you don't need keys anymore because you can open the door by simply pressing the sensor with your registered fingerprints; you will never have to call a professional locksmith again because you'll not have what keys to lose anymore; fingerprints can be enrolled or erased on the lock directly with lock on door; duplication is impossible; the system is very easy to install and operate. The message may continue by presenting other concise technical specifications like: image capture time, response time, false acceptance rate, false rejection rate, voltage, current, humidity, type of batteries used (AA), user capacity and so on (http://www.norcoalarms.com/biometric_lock.html).
Obviously, the amount of information conveyed will be tailored according to the media used. For TV commercials, the message will briefly depict some advantages and, at the end of the spot, it will emphasize the website where consumers can find more information. For displays inserted in newspapers and magazines, the message may be transmitted under the masked form of an article which will be attentively read by highly-interested consumers.
Secondly, commercials should emphasize that this revolutionary innovative technology is brought to Australian homes at affordable prices and is as effective as other high-ranked security systems that Australians trust (for instance, the back-to-base system).
Thirdly, messages should state that the company is not a beginner in the security field and that other countries confidently use its products.
Fourthly, publicity should also include an innuendo regarding the elegant design of the Fingerprint Door Lock in order to meet the customers' social needs.
The media which may be used comprise: newspapers (the sections dedicated to lifestyle or interiors from the Australian, the Age, the Advertiser, the Australian Observer, Canberra Times which have a strong adherence to major urban areas like Sydney, Melbourne, Canberra, Adelaide); magazines (especially the Australia Magazine which is dedicated to various subjects, Electromagnetics focused on science, the Finishing Touch referring to interiors, and Security Insider – a bimonthly magazine with an audience exceeding 10,000 readers, owned by the Australian Security Industry Association – ASIAL); TV stations like ABC or National Nine Network Australia. However, most advertisements will appear online under the form of banners posted on home security websites and in newspapers and magazines as these allow individuals to re-read the articles or even keep them as a technical guide to purchasing a security product.
Another subdivision of the promotion policy is represented by PR activities. These are essential to the Biometric Door Lock launched on the Australian market because they are able to build awareness, to encourage product trial and to change the distortional image that many people may keep in mind as a result of the non-competitive security companies which have entered the Australian debouche. Therefore, the company should organize product presentations and trade shows attempting to:
inform on biometric technology in order to prepare the target market reveal how the Biometric Fingerprint Door Lock works through practical demonstrations increase the audience's trust in the company's products by mentioning its international fame, by presenting the testimonies of several consumers from different countries or by providing a statistical snapshot of the markets that have already bought the product highlight the impetuous need to secure homes through specialized systems in the context of the increasing terrorist attack and random crimes (here, PR professionals should be very careful not to overstimulate negative emotions like fear or panic because the target market might reject the message) draw a parallel between the new product and the traditional products in order to emphasize that consumers may obtain the same effect at a lower cost.
The public invited at such PR events should consist of journalists from newspapers or magazines that target the desired market, representatives of ASIAL, and last but not least, owners of security websites.
Besides PR, other ways of reaching distributors could consist of sending newsletters on their e-mails or offering them stimulating commissions.
7. Timeline and controls
The following table highlights the timeline and the persons responsible for supervising the implementation of the activities required by the product launching:
Activity
Timeline
Staff in charge
1.Taking the decision to launch the product on the Australian market
Marketing manager
Technical manager
2.Designating the most appropriate solutions with regard to the new product
January – February
The Research and Development Department
Technical manager
3. Analyzing the Australian home security market
February
Marketing Department
4. Testing the product
February
Research and Development department
Technical manager
5. Designing several packaging alternatives
March
Marketing Department
Packaging Office
6. Qualitative research (testing the packaging, product and brand)
March
Marketing Department
7. Choosing the brand and the optimal packaging
March – April
Marketing Department
8. Enhancing the product according to the research's results
March-April
Marketing Department
Research and Development
9. Registering the trademark
May
Marketing Department
10. Preparing the production process
June – July
Production Department
11. Establishing the final price
June – July
Marketing Department
Sales Office
12. Informing distributors about the product that will be launched
July
Marketing Department
Sales Office
13. Organizing sales and preparing sales force
July
Marketing Department
Sales Office
14. Starting the production process in order to ensure stocks
July – August
Production Department
15. Distributing the stocks on the market
July – August
Sales Office
16. Organizing the PR campaign
July – August
Marketing Department
Sales Office
17. Officially launching the product
Marketing Department
Sales Office
8. Budget
Expenditures
Sum (USD)
1. Market research
2. Registering the trademark
3. Designing the packaging
4. Promoting the product
4.1 TV commercials
4.2 Newspapers and magazines
4.3 PR events
5. Other
9. Conclusions and recommendations
To conclude with, the product will gain a maximum adherence on the Australian market as long as it takes into account two main coordinates: the consumers' need of affordable prices, high quality and elegant design, and the famous PR principle: "Your first impression to the media is a lasting one – make sure it's a good one" (Brabender, 2004). The rest is history
Bibliography
Brown, C., 2000. Australians' attitude to security, [Online], Available:
http://www.infolink.com.au/articles/A4/0C0026A4.aspx[2007, January 24].
Brabender, T., 2004. I Can't Afford a Publicity/Public Relations Campaign – Can I? [Online], Available:
http://www.mplans.com/dpm/article.cfm/135[2007, January 24].
Petty, R., Cacciopo, J., 1986. Communication and persuasion: The central and peripheral routes to attitude change, Springer-Verlag, New York.
Environmental Scan of the Security Industry, 2006. [Online], Available:
http://www.asial.com.au/default.asp?page=/media%20centre/research+and+articles/environmental+scan+of+the+security+industry[2007, January 24].
How to Write a Marketing Plan, 2007. [Online], Available:
http://www.knowthis.com/tutorials/marketing/marketingplan1.htm[2007, January 24].
Never be locked out of your house or business again, 2004. [Online], Available: http://www.norcoalarms.com/biometric_lock.html[2007, January 24].
Security Industry Overview, 2006. [Online], Available:
http://www.asial.com.au/default.asp?page=%2Fconsumer+information%2Fsecurity+industry+overview[2007, January 24].
Information on ADEL products, 2007. [Online], Available: http://www.adellock.com/new/english/index.htm[2007, 24 January].
Information on prices for products manufactured by ADEL, 2007. [Online], Available:
http://www.buyasafe.com[2007, 24 January].
---
Are you busy and do not have time to handle your assignment? Are you scared that your paper will not make the grade? Do you have responsibilities that may hinder you from turning in your assignment on time? Are you tired and can barely handle your assignment? Are your grades inconsistent?
Whichever your reason is, it is valid! You can get professional academic help from our service at affordable rates. We have a team of professional academic writers who can handle all your assignments.
Plagiarism free papers
Timely delivery
Any deadline
Skilled, Experienced Native English Writers
Subject-relevant academic writer
Adherence to paper instructions
Ability to tackle bulk assignments
Reasonable prices
24/7 Customer Support
Get superb grades consistently
Online Academic Help With Different Subjects
Literature
Students barely have time to read. We got you! Have your literature essay or book review written without having the hassle of reading the book. You can get your literature paper custom-written for you by our literature specialists.
Finance
Do you struggle with finance? No need to torture yourself if finance is not your cup of tea. You can order your finance paper from our academic writing service and get 100% original work from competent finance experts.
Computer science
Computer science is a tough subject. Fortunately, our computer science experts are up to the match. No need to stress and have sleepless nights. Our academic writers will tackle all your computer science assignments and deliver them on time. Let us handle all your python, java, ruby, JavaScript, php , C+ assignments!
Psychology
While psychology may be an interesting subject, you may lack sufficient time to handle your assignments. Don't despair; by using our academic writing service, you can be assured of perfect grades. Moreover, your grades will be consistent.
Engineering
Engineering is quite a demanding subject. Students face a lot of pressure and barely have enough time to do what they love to do. Our academic writing service got you covered! Our engineering specialists follow the paper instructions and ensure timely delivery of the paper.
Nursing
In the nursing course, you may have difficulties with literature reviews, annotated bibliographies, critical essays, and other assignments. Our nursing assignment writers will offer you professional nursing paper help at low prices.
Sociology
Truth be told, sociology papers can be quite exhausting. Our academic writing service relieves you of fatigue, pressure, and stress. You can relax and have peace of mind as our academic writers handle your sociology assignment.
Business
We take pride in having some of the best business writers in the industry. Our business writers have a lot of experience in the field. They are reliable, and you can be assured of a high-grade paper. They are able to handle business papers of any subject, length, deadline, and difficulty!
Statistics
We boast of having some of the most experienced statistics experts in the industry. Our statistics experts have diverse skills, expertise, and knowledge to handle any kind of assignment. They have access to all kinds of software to get your assignment done.
Law
Writing a law essay may prove to be an insurmountable obstacle, especially when you need to know the peculiarities of the legislative framework. Take advantage of our top-notch law specialists and get superb grades and 100% satisfaction.
What discipline/subjects do you deal in?
We have highlighted some of the most popular subjects we handle above. Those are just a tip of the iceberg. We deal in all academic disciplines since our writers are as diverse. They have been drawn from across all disciplines, and orders are assigned to those writers believed to be the best in the field. In a nutshell, there is no task we cannot handle; all you need to do is place your order with us. As long as your instructions are clear, just trust we shall deliver irrespective of the discipline.
Are your writers competent enough to handle my paper?
Our essay writers are graduates with bachelor's, masters, Ph.D., and doctorate degrees in various subjects. The minimum requirement to be an essay writer with our essay writing service is to have a college degree. All our academic writers have a minimum of two years of academic writing. We have a stringent recruitment process to ensure that we get only the most competent essay writers in the industry. We also ensure that the writers are handsomely compensated for their value. The majority of our writers are native English speakers. As such, the fluency of language and grammar is impeccable.
What if I don't like the paper?
There is a very low likelihood that you won't like the paper.
Reasons being:
When assigning your order, we match the paper's discipline with the writer's field/specialization. Since all our writers are graduates, we match the paper's subject with the field the writer studied. For instance, if it's a nursing paper, only a nursing graduate and writer will handle it. Furthermore, all our writers have academic writing experience and top-notch research skills.
We have a quality assurance that reviews the paper before it gets to you. As such, we ensure that you get a paper that meets the required standard and will most definitely make the grade.
In the event that you don't like your paper:
The writer will revise the paper up to your pleasing. You have unlimited revisions. You simply need to highlight what specifically you don't like about the paper, and the writer will make the amendments. The paper will be revised until you are satisfied. Revisions are free of charge
We will have a different writer write the paper from scratch.
Last resort, if the above does not work, we will refund your money.
Will the professor find out I didn't write the paper myself?
Not at all. All papers are written from scratch. There is no way your tutor or instructor will realize that you did not write the paper yourself. In fact, we recommend using our assignment help services for consistent results.
What if the paper is plagiarized?
We check all papers for plagiarism before we submit them. We use powerful plagiarism checking software such as SafeAssign, LopesWrite, and Turnitin. We also upload the plagiarism report so that you can review it. We understand that plagiarism is academic suicide. We would not take the risk of submitting plagiarized work and jeopardize your academic journey. Furthermore, we do not sell or use prewritten papers, and each paper is written from scratch.
When will I get my paper?
You determine when you get the paper by setting the deadline when placing the order. All papers are delivered within the deadline. We are well aware that we operate in a time-sensitive industry. As such, we have laid out strategies to ensure that the client receives the paper on time and they never miss the deadline. We understand that papers that are submitted late have some points deducted. We do not want you to miss any points due to late submission. We work on beating deadlines by huge margins in order to ensure that you have ample time to review the paper before you submit it.
Will anyone find out that I used your services?
We have a privacy and confidentiality policy that guides our work. We NEVER share any customer information with third parties. Noone will ever know that you used our assignment help services. It's only between you and us. We are bound by our policies to protect the customer's identity and information. All your information, such as your names, phone number, email, order information, and so on, are protected. We have robust security systems that ensure that your data is protected. Hacking our systems is close to impossible, and it has never happened.
How our Assignment  Help Service Works
You fill all the paper instructions in the order form. Make sure you include all the helpful materials so that our academic writers can deliver the perfect paper. It will also help to eliminate unnecessary revisions.
2.      Pay for the order
Proceed to pay for the paper so that it can be assigned to one of our expert academic writers. The paper subject is matched with the writer's area of specialization.
3.      Track the progress
You communicate with the writer and know about the progress of the paper. The client can ask the writer for drafts of the paper. The client can upload extra material and include additional instructions from the lecturer. Receive a paper.
4.      Download the paper
The paper is sent to your email and uploaded to your personal account. You also get a plagiarism report attached to your paper.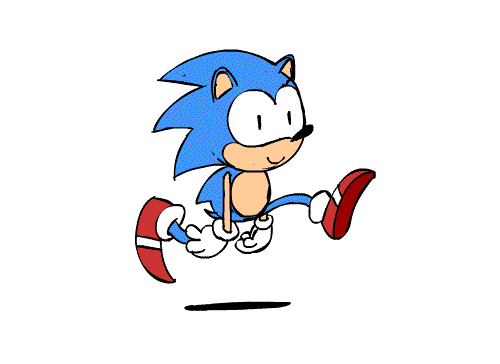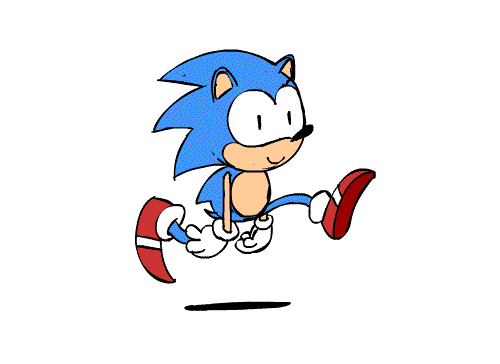 PLACE THIS ORDER OR A SIMILAR ORDER WITH US TODAY AND GET A PERFECT SCORE!!!
---