Bank of America: Life's Better When We're Connected
Strategic Audit & Analysis
Don't use plagiarized sources. Get Your Custom Essay on
Crtitical Strategic Audit on Bank of America
Just from $9/Page
Current Situation
Bank of America, as of 2010 was the 5th largest company in the United States by total revenue and the second largest non-oil company in the United States following Wal-Mart. Bank of America was listed by Forbes as the third largest company in the world. In 2008, Bank of American acquired Merrill Lynch making Bank of America the world's largest wealth manager as well as being a major player in the investment banking industry. Reports state that Bank of America "received U.S. $20 billion in the federal bailout from the U.S. government through the Troubled Asset Relief Program (TARP) on 16 January 2009 and also got guarantee of U.S. $118 billion in potential losses at the company. This was in addition to the $25 billion given to them in the Fall of 2008 through TARP." (Business Insider, 2012) The additional payment reported was part of a deal made with the United States government to preserve the merger of Bank of America with the investment firm Merrill Lynch. It is reported that since that time "… members of the U.S. Congress have expressed considerable concern about how this money has been spent, especially since some of the recipients have been accused of misusing the bailout money. Then CEO, Ken Lewis, was quoted as claiming "We are still lending, and we are lending far more because of the TARP program." Members of the U.S. House of Representatives, however, were skeptical and quoted many anecdotes about loan applicants (particularly small business owners) being denied loans and credit card holders facing stiffer terms on the debt in their card accounts." (Business Insider, 2012) In addition, the New York Times reported in a March 15, 2009 article that Bank of America "…received an additional $5.2 billion in government bailout money, channeled through American International Group. As a result of its federal bailout and management problems, The Wall Street Journal reported that the Bank of America was operating under a secret "memorandum of understanding" (MOU) from the U.S. government that requires it to "overhaul its board and address perceived problems with risk and liquidity management." With the federal action, the institution has taken several steps, including arranging for six of its directors to resign and forming a Regulatory Impact Office. Bank of America faces several deadlines in July and August and if not met, could face harsher penalties by federal regulators. Bank of America did not respond to The Wall Street Journal story." (Business Insider, 2012) Reports state that Bank of America announced on December 2, 2009, "…it would repay the entire U.S. $45 billion they received in TARP and exit the program, using $26.2 billion of excess liquidity along with $18.6 billion to be gained in "common equivalent securities" (Tier 1 capital). The bank announced it had completed the repayment on December 9. Bank of America Ken Lewis said during the announcement, "We appreciate the critical role that the U.S. government played last fall in helping to stabilize financial markets, and we are pleased to be able to fully repay the investment, with interest… As America's largest bank, we have a responsibility to make good on the taxpayers' investment, and our record shows that we have been able to fulfill that commitment while continuing to lend." (Business Insider, 2012) Bank of America's mission statement is reported to be as follows:
Our mission is to offer lending and investment products that
• Serve low- and moderate-income individuals and families
• Improve underserved low- and moderate-income communities
• Create sustainable practices for the long haul. (Business Insider, 2012)
It is reported that Bank of America Corporation (NYSE:BAC) informed investors on November 28, 2012 that "it has strategies and initiatives in place to pursue its goal of achieving long-term earnings per share growth of more than 10%." (Business Insider, 2012) Bryan T. Moynihan is Bank of America's Chief Executive Officer.
II. Corporate Governance
Bryan T. Moynihan is Bank of America's Chief Executive Officer. Bank of America reports that the Corporate Governance Committee holds responsibility for exercising over sight with respect to the governance of the Board of Directors of the Company in identification of individuals qualified as Board members and making recommendation of director nominees to the board and in conducting a review and making a report to the Board relating to corporate governance matters and making recommendations to the Board for corporate government principles. As well responsibilities include "leading the Board and its committees in their annual assessments of their performance including supervisory oversight functions." ( ) The Board of Directors for Bank of America include the following:
Charles O. Holliday, Jr. — Chairman of the Board
Linda P. Hudson — President and CEO
Sharon L. Allen
Mukesh D. Ambani
Susan S. Bies
Monica C. Lozano
Thomas J. MayBrian T. Moynihan
Jack O. Bovender, Jr.
Lionel L. Nowell, III
Frank B. Branmble, Sr.
Donald E. Powell
Virgis W. Colbert
Rossoti, Charles O.
Arnold W. Donald.
Robert w. Scully
Charles K. Gifford
R. David Yost
III. External Environment
Presently, the economic situation in the United States and worldwide will serve to impact Bank of America in terms of its bottom line. General environmental forces affecting Bank of America including technological advances with customers demanding more from their banking experience. The political and socio-cultural environments are charged with tension due to the administration in Washington and their decision-making process. Industry competition is driven by the level of trusts that consumers experience with their bank and this combined with lack of consumer trust in the banking environment due to banking practices make this a high level threat for the banking industry. The threat of new entrants in the banking industry are low and the bargaining power of buyers high due to the recent housing crisis and the flood of properties into the housing market. It is presently a buyer's market with housing prices still low. The bargaining power of suppliers is limited due to the fall in housing values and the flood of housing into the market. While Bank of America does have key rivals, the company is strong and will likely remain highly competitive in the banking industry. Special interest groups, and most recently the suit filed against the larger banks for failing to work with their mortgage customers on loan modifications has presented a threat meaning that Bank of America will be modifying loans that are bad performers keeping these in their accounts rather than foreclosing on these accounts as would normally be the case.
Corporate Structure
The corporate structure of Bank of America is diversified and under two primary divisions of Merrill Lynch and Co., Inc. And NB Holdings Corporation. Bank of America's Corporate Stcutreus is illustrated in the following figure.
Figure 1 — Bank of America Corporate Structure
Bank of America (2013)
Appendix 'A' at the end of this study lists the hierarchy in the banking organization of Bank of America and describes each position of authority in the structure.
Current Strategies and Goals
Bank of America has a global presence and partners locally and across the globe with other businesses and investors. The Bank of America has developed a strong organizational culture and has a strong focus on services provision. Bank of America states that it is "committed to being the finest financial services company in the world." (2013) Bank of America reports that it is "all about providing people, companies, ad institutional investors the financial products and services they need to help achieve their goals at every stage of their financial lives." (Bank of America, 2013) In addition, Bank of America states that the way that the company works is as important as what they do" and that the company is working to "find diverse, responsible suppliers and conduct business responsibly" to better serve its customers. (Bank of America, 2013)
Service Provisions
Bank of America is reported as a U.S. based financial institution that engages in the provision of a "full range of banking, investment, asset management and other financial and risk-management products and services to individual consumers, small and middle market businesses as well as large corporations around the world. The company operates in the U.S. And in 40 other countries. It has classified its operations under six reportable business segments namely, Deposits, Global Card Services, Home Loans & Insurance, Global Banking, Global Markets and Global Wealth & Investment Management. BOA is headquartered at Charlotte, the U.S." (Market Research Report, 2013) It was reported by Reuters April 18, 2013, that Bank of America has launched a "bank-wide initiative to boost revenue."
According to CEO, Brian Moynihan, the challenge faced by Bank of America reported a fall in earnings of 8.4 in the first quarter of 2013. Moynihan met with 100 of the Bank's regional banking executives to discuss strategies for wining more business including "selling more products to existing customers, increasing referrals among various units and rebuilding the mortgage origination business." ( )
Strategy One
Bank of America states plans to create referrals among business units by approximately 50% each year. This idea is one reported as "notoriously hard to implement" since required are "system to easily send on a track referrals, compensation structures to give employees an incentive to send customers to other units, and hands-on management to make sure everything is working. For a firm with about 263,000 employees and vast, global operations, that can be surprisingly tricky to get right." (Reuters, 2013)
Goals and Objectives
Bank of America is working to rebuild its mortgage banking industry. Bank of America made $24 million in mortgage purchase loans in the first quarter of 2013 with 90% of those being refinances on mortgage loans. Bank of America is reported to have added 1,000 new mortgage loan officers during the past year.
Strategy 2
According to Bill Smead, CEO at Smead Capital Management in Seattle, Washington, "Bank of America is poised to take advantage of a thriving U.S. economy and housing market…investors will need to be patient." (Reuters, 2013) Bank of America reported on April 3, 2013, a complete redesign of the branches of Bank of America. Desks have been replaced by chairs and all employees are equipped with iPads for use of customers in a free-floating customer service scheme. All this is an emphasis on digital enhancing technology equipped with on-site experts supporting its integration. This will serve as a foundational support for the near-future organizational transformation leading change for the future in the banking industry.
Analysis of Strategy
Bank of America appears to have its proverbial finger in the pulse of the consumer's needs and requirements. This type of banking services provision would experience radical changes from a formal to semi-formal or even informal meetings between banker representatives and customers in a setting that is much more relaxed. The Bank will likely feature free water or coffee ensuring the customer feels relaxed and welcomed to the on-site branch. Once the customer and bank have integrated their connections on accounts the customer may not have to visit the branch again for a year or even years during the banking-customer relationship. This business practice would prove sustainable and easily adapted for customers who do not want to spend time and resources on in-person geographically located sites in banking and everything could literally be accomplished online through mobile devices of a various array of linked tasks that keep the bank and customer in a continuous communicating which results in efficiency in transactions. This relationship must be equitable for the customers and bank.
Moreover the bank should ensure the customer's benefit to its transactions since — the customer is what truly characterizes the bank and when customers and individuals fail then so do the banks fail. If the banks were allowed to fail then customers would quit failing because they do not intend to intrude upon their personal receipt of equity in a business relationship. The key in the transformation of Bank of America and other banks during the recent mortgage train wreck is the willingness of customers to let banks fail to enable a rebuilding of those institutions. The first step in this restructuralization is the realizing that banks must define those they serve and deem those individuals as 'the bank'. Equitable solutions are not being sought by all banking institutions in the United States however, while although be it BOA was given a slight push, Bank of America is willing to strive on for the individual customers making banking more appealing than it were before the change. The votes are still out but BOA is making some interesting waves in the banking industry and certainly are working in defining what banking should construct its practice on and that is supporting success across-the-board in the economy both nationally and internationally. With that said, a specific weakness in Bank of America has most recently been its willingness to fall in the rut of inequitable banking practices in mortgage lending however, with the official notice that behavioral was unaccepted and having been slapped on the wrist has strategically changed it direction in customer service provision.
Yet unacknowledged in the research is the huge disconnect that occurred between customers and their banks that was technologically related for many customer-banking relations in the past decade and that combined with financing schemes and risky inequitable lending practices that somehow were securitized with government and private banking institutions were linked through government insured mortgages initiated as conventional mortgages enabled through affiliated manufacturers and financiers of primary residence dwellings primarily in low-income and rural areas but then spreading into mortgage banking through mergers such as Bank of America when it took on Countrywide's accounts.
Mylant (2013) makes the following prediction:
"Bank of America is still repairing this division of the company as it reduces its risk and continues to cut expenses. Sometime in 2013 analysts also believe the Federal Reserve will let the bank begin its capital gains deployment after the 2013 stress test process is complete. Evecore has a price target of $13 on the stock, so the gain in value it sees for the company is limited but the intangible gains through continued healing of the mortgage division and capital gains deployment will lead to future growth post-2013. Bank of America continues to reduce its mortgage risk; presently it is in talks to sell mortgage servicing rights on more than $300 billion of loans in its ongoing effort to offload problem mortgage exposure. This division of the company continues to be a revenue bleeder as assisting delinquent homeowners gets very expensive. Even though costs have ballooned in 2012 for this division, CEO Brian Moynihan believes the bank is well on its way to controlling expenses and should be able to bring them down to about $500 million per quarter-down from $3.4 billion in the third quarter. 2013 may not be a big "value growth" year for Bank of America since it grew so much in 2012, but I believe it will be a good year for the company as it continues to heal itself from past problems. 2013 may be a good year that lays the foundation for better long-term value growth in the years to come. Do not expect a lot in 2013, but if you invest now, I believe it will be a good long-term hold." (Mylant, 2013. p.1)
Could it be the dust is finally beginning to settle and that the day can be saved so to speak through innovative shifts in the way that things are transacted in the banking-customer relationship and that BOA might be leading the way? Only time will tell the result of what appear to be promising strategies for Bank of America.
References
Bank of America Corporation (2013) The New York Times. Retrieved from: http://topics.nytimes.com/top/news/business/companies/bank_of_america_corporation/index.htmlBanks Still Behaving Badly (2013) 8 Mary 2013. The New York Times. Opinion. Mylant, J. (2013) 2013. Will Be A Foundation Laying Year For Bank Of America. Retrieved from: http://seekingalpha.com/article/1097651-2013-will-be-a-foundation-laying-year-for-bank-of-america
Bank of America is sorry it broke your heart. (2013) The Fool Investor. New Slogan for BOA. Retrieved from: http://www.fool.com/investing/general/2013/04/08/bank-of-america-is-sorry-it-broke-your-heart.aspx
Bank of America. (2013) Market Research Report. Retrieved from: http://www.marketresearch.com/GlobalData-v3648/Bank-America-Corporation-BAC-Financial-2758851/view-toc/
Bank of America Corporation: Select Major Subsidiaries. 17 Apr 2013. Retrieved from: http://media.corporate-ir.net/media_files/IROL/71/71595/BAC_Corporate_Structure_2013_0331.pdf
Appendix 'A'
The different executive designations that are prevalent in Bank of America corporate hierarchy are as follows.
Adapted from: http://www.hierarchystructure.com/bank-of-america-corporate-hierarchy/
Bank of America Corporate Hierarchy
Chief executive officer: This is the top position in the Bank of America corporate hierarchy. The CEO oversees and manages all the major corporate operations.
Global Technology and Operations Executive: This professional is responsible for delivering high quality technology and operations across the company by making use of the global team of employees and business contractors.
Co-Chief operating officer: The officer manages the businesses that serve the customers and clients with services such as wealth management, card, deposit and home mortgage etc.
Global Strategy and Marketing Officer: The officer manages the public policies and the marketing strategies of the corporate organization.
Global Head of Human Resources: The official is responsible for recruiting, learning, training and leadership development activities
Chief Risk Officer: The official identifies the market and operational risks; and manages them to ensure the consistent growth of the organization.
Global Chief of Legal, Compliance and Regulatory Relations: The official oversees the company's legal and compliance functions.
Corporate General Auditor: The official performs audits of the company at periodic intervals of time.
Co-Chief Operating Officer: The official manages the businesses that serve the investors and the middle market corporate clients.
Legacy Asset Servicing Executive: This official of the Bank of America corporate hierarchy manages the services relating to the customers such as mortgage assistance, borrower outreach etc.
Chief Financial Officer: The officer manages the corporate treasury, corporate investments and the investor relations. (www.HierarchyStructure.com, 2013)
---
Are you busy and do not have time to handle your assignment? Are you scared that your paper will not make the grade? Do you have responsibilities that may hinder you from turning in your assignment on time? Are you tired and can barely handle your assignment? Are your grades inconsistent?
Whichever your reason is, it is valid! You can get professional academic help from our service at affordable rates. We have a team of professional academic writers who can handle all your assignments.
Plagiarism free papers
Timely delivery
Any deadline
Skilled, Experienced Native English Writers
Subject-relevant academic writer
Adherence to paper instructions
Ability to tackle bulk assignments
Reasonable prices
24/7 Customer Support
Get superb grades consistently
Online Academic Help With Different Subjects
Literature
Students barely have time to read. We got you! Have your literature essay or book review written without having the hassle of reading the book. You can get your literature paper custom-written for you by our literature specialists.
Finance
Do you struggle with finance? No need to torture yourself if finance is not your cup of tea. You can order your finance paper from our academic writing service and get 100% original work from competent finance experts.
Computer science
Computer science is a tough subject. Fortunately, our computer science experts are up to the match. No need to stress and have sleepless nights. Our academic writers will tackle all your computer science assignments and deliver them on time. Let us handle all your python, java, ruby, JavaScript, php , C+ assignments!
Psychology
While psychology may be an interesting subject, you may lack sufficient time to handle your assignments. Don't despair; by using our academic writing service, you can be assured of perfect grades. Moreover, your grades will be consistent.
Engineering
Engineering is quite a demanding subject. Students face a lot of pressure and barely have enough time to do what they love to do. Our academic writing service got you covered! Our engineering specialists follow the paper instructions and ensure timely delivery of the paper.
Nursing
In the nursing course, you may have difficulties with literature reviews, annotated bibliographies, critical essays, and other assignments. Our nursing assignment writers will offer you professional nursing paper help at low prices.
Sociology
Truth be told, sociology papers can be quite exhausting. Our academic writing service relieves you of fatigue, pressure, and stress. You can relax and have peace of mind as our academic writers handle your sociology assignment.
Business
We take pride in having some of the best business writers in the industry. Our business writers have a lot of experience in the field. They are reliable, and you can be assured of a high-grade paper. They are able to handle business papers of any subject, length, deadline, and difficulty!
Statistics
We boast of having some of the most experienced statistics experts in the industry. Our statistics experts have diverse skills, expertise, and knowledge to handle any kind of assignment. They have access to all kinds of software to get your assignment done.
Law
Writing a law essay may prove to be an insurmountable obstacle, especially when you need to know the peculiarities of the legislative framework. Take advantage of our top-notch law specialists and get superb grades and 100% satisfaction.
What discipline/subjects do you deal in?
We have highlighted some of the most popular subjects we handle above. Those are just a tip of the iceberg. We deal in all academic disciplines since our writers are as diverse. They have been drawn from across all disciplines, and orders are assigned to those writers believed to be the best in the field. In a nutshell, there is no task we cannot handle; all you need to do is place your order with us. As long as your instructions are clear, just trust we shall deliver irrespective of the discipline.
Are your writers competent enough to handle my paper?
Our essay writers are graduates with bachelor's, masters, Ph.D., and doctorate degrees in various subjects. The minimum requirement to be an essay writer with our essay writing service is to have a college degree. All our academic writers have a minimum of two years of academic writing. We have a stringent recruitment process to ensure that we get only the most competent essay writers in the industry. We also ensure that the writers are handsomely compensated for their value. The majority of our writers are native English speakers. As such, the fluency of language and grammar is impeccable.
What if I don't like the paper?
There is a very low likelihood that you won't like the paper.
Reasons being:
When assigning your order, we match the paper's discipline with the writer's field/specialization. Since all our writers are graduates, we match the paper's subject with the field the writer studied. For instance, if it's a nursing paper, only a nursing graduate and writer will handle it. Furthermore, all our writers have academic writing experience and top-notch research skills.
We have a quality assurance that reviews the paper before it gets to you. As such, we ensure that you get a paper that meets the required standard and will most definitely make the grade.
In the event that you don't like your paper:
The writer will revise the paper up to your pleasing. You have unlimited revisions. You simply need to highlight what specifically you don't like about the paper, and the writer will make the amendments. The paper will be revised until you are satisfied. Revisions are free of charge
We will have a different writer write the paper from scratch.
Last resort, if the above does not work, we will refund your money.
Will the professor find out I didn't write the paper myself?
Not at all. All papers are written from scratch. There is no way your tutor or instructor will realize that you did not write the paper yourself. In fact, we recommend using our assignment help services for consistent results.
What if the paper is plagiarized?
We check all papers for plagiarism before we submit them. We use powerful plagiarism checking software such as SafeAssign, LopesWrite, and Turnitin. We also upload the plagiarism report so that you can review it. We understand that plagiarism is academic suicide. We would not take the risk of submitting plagiarized work and jeopardize your academic journey. Furthermore, we do not sell or use prewritten papers, and each paper is written from scratch.
When will I get my paper?
You determine when you get the paper by setting the deadline when placing the order. All papers are delivered within the deadline. We are well aware that we operate in a time-sensitive industry. As such, we have laid out strategies to ensure that the client receives the paper on time and they never miss the deadline. We understand that papers that are submitted late have some points deducted. We do not want you to miss any points due to late submission. We work on beating deadlines by huge margins in order to ensure that you have ample time to review the paper before you submit it.
Will anyone find out that I used your services?
We have a privacy and confidentiality policy that guides our work. We NEVER share any customer information with third parties. Noone will ever know that you used our assignment help services. It's only between you and us. We are bound by our policies to protect the customer's identity and information. All your information, such as your names, phone number, email, order information, and so on, are protected. We have robust security systems that ensure that your data is protected. Hacking our systems is close to impossible, and it has never happened.
How our Assignment  Help Service Works
You fill all the paper instructions in the order form. Make sure you include all the helpful materials so that our academic writers can deliver the perfect paper. It will also help to eliminate unnecessary revisions.
2.      Pay for the order
Proceed to pay for the paper so that it can be assigned to one of our expert academic writers. The paper subject is matched with the writer's area of specialization.
3.      Track the progress
You communicate with the writer and know about the progress of the paper. The client can ask the writer for drafts of the paper. The client can upload extra material and include additional instructions from the lecturer. Receive a paper.
4.      Download the paper
The paper is sent to your email and uploaded to your personal account. You also get a plagiarism report attached to your paper.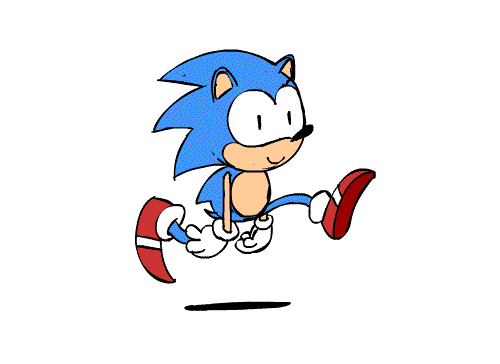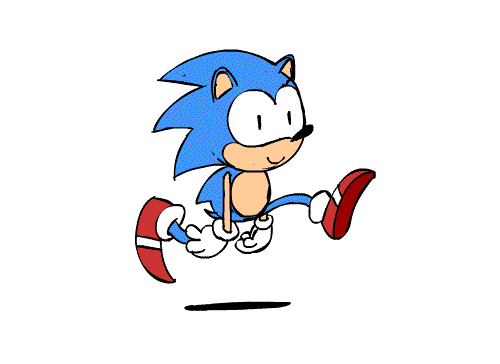 PLACE THIS ORDER OR A SIMILAR ORDER WITH US TODAY AND GET A PERFECT SCORE!!!
---