Abstract
This paper analyses the impact of interactive whiteboards on the engagement of students in the middles schools. The paper will use a survey based on questions to distinguish the three categories of student engagement used in the proposal as the research objectives. Three categories of student engagements as influenced by the interactive whiteboard technology will be analyzed and include behavioral engagement reaction, cognitive reaction, and emotional engagement. The main aspect this analysis will be the way students react as a response to the impact of the use of this interactive whiteboard technology. The research shall be done to test the hypothesis that, "The use of interactive whiteboard results in greater student engagement during the learning process in the classroom than in classroom without an interactive whiteboard." With respect to this hypothesis, students in middle schools are found to be highly influenced positively by the use of interactive whiteboard as a tool of learning in classrooms. The research shall establish that the behavioral category of student engagement is the most affected and may result to the effect on the other two categories of student engagement that include cognitive and emotional engagements.
Don't use plagiarized sources. Get Your Custom Essay on
Interactive Whiteboards on Students Engagement
Just from $9/Page
As the interactive whiteboard technology increases, there is the need to investigate on the impact of the interactive white board technology on the engagement of students in middle schools. While the technology is taking a new shape each day, teaching professionals and the providers of the interactive whiteboard technology are concerned on the effect generated by these whiteboards in learning (Newmann, 1992). The kind of learning of concern here is student engagement and specifically in middle schools. Students in middle schools experience a schooling mood that is centered between first schooling and their last years in schooling and involve students in their years of schooling, between their fourth year or the fifth year, to the ninth year of their schooling. As part of secondary education, students in the middle schools are sensitive to learning changes and introduction of new technologies could cause a significant impact on their engagement and performance. The impact on any aspect of the students schooling can as well be initiated by the style of teaching that the teacher employs (Manzo, 2012).
Many teachers could talk of interactive learning in class but the students could be interested or overexcited by the technology but not by the way learning is becoming easy. In the interactive whiteboard, students are mostly excited about the technology. Almost every student would seem to like the feature of this technology including its capabilities in multimedia, its versatility specifically in the classroom, and the fan about the interactive whiteboards (Hall & Higgins, 2005). The good aspect of the interactive whiteboard technology is the fan in the technology and its capabilities but Hall & Higgins (2005), in their research point out that students interviewed about the whiteboard talked of the technological problems with limitations of students having the ability to access the information.
Interactive whiteboards are described as large presentations tools, which work mainly with projectors and computers to provide learners with the required lesson information. The technology is aid to be one of the latest technologies as computers grow in use in the education sector. As technology advances in the computer industry, presentation tools are seen to increase in use and popularity especially for educators. Educators find the use of projection tools such as the interactive whiteboard as a good way of sharing their ideas or information with larger numbers of students than it could have been possible with the use of traditional white and black boards in education. School managements want to have their students increase their engagement in learning and involve them in learning with the use of more advanced learning technologies. This idea has been highly achieved by many middle schools' managements with the interactive whiteboard technology (Bell, 2013).
IWB increases students' engagement through behavioral actions
IWB increases students' engagement by changing their cognitive learning abilities
IWB increases students' engagement by changing their emotions in learning
Literature Review
There has been an increased case of the efforts established to improve the way students, in the middle schools, interact with their teachers. Teachers strive hard as much as they could to meet the need of students. In order to meet the needs of these students, teachers are expected to understand their engagements abilities and ways of interaction with others in the classroom. The way students engage in the classroom define their mode of learning and understanding the concepts taught in class. The method of teaching and interactive ability of the teachers to their students also determines how they engage in learning (Lyons, 2005). As Lyons (2005) notes, students mostly take for granted whatever they are taught hardly taking note or being keen that whatever they learn shall be applied in their real if experiences. Teachers are the most responsible people in their students' performances and they are faced with situations where they would need to find ways of developing these technologies, which could assist their students, engage more in learning (William & Beeland, 2002).
The interactive whiteboard technology has been proven to impact the way students engage in learning positively. William and Beeland (2002) establish that their school has invested in interactive whiteboard technology as a way of improving the environment of students' learning within their school. They pointed out that a barrier to learning is created whenever students are apathetic to learning. These barriers to learning are removed with the use of technologies like the interactive whiteboard technologies. The many forms of technologies available to boost the performance of teachers in the class are said to add something to students' interactive and learning abilities. The most trusted and new technology that has brought out positive changes in the middle schools is the use of the interactive whiteboard. The use of the interactive whiteboards is said to have increased in the recent past. The use of this technology started in late 1990s (William & Beeland, 2002).
The impact of interactive whiteboard technology is found to influence students in one of the three major ways mostly analyzed by researchers trying to find out about the impact of the interactive whiteboard technology on students engagements. There are three stages through which teachers progress in their interactions with students. The first stage is the supported and didactic stage. This stage involves the use of interactive whiteboard as a visual support (Newmann, 1992). In this stage, the IWS is hardly integrated into lessons. This aspect makes the use of the interactive whiteboard technology be viewed as novelty for a significant length of time. The technology then goes to the second stage, the interactive stage. In the interactive stage, there is the progression of the first stage, supported didactic stage (DIGREGORIO & SOBEL-LOJESKI, 2010).
In the second stage, various stimuli to students learning and their engagements are viewed from this stage of the IWB technology. From tested research, the IWBs usually becomes the vocal point of learning therefore bring in the issue of behavioral change (DIGREGORIO & SOBEL-LOJESKI, 2010). The issue in this case is that many teachers lose concentration and may cause some aspect of excitement to students too. In the enhanced interactivity, the final stage integration of concepts and development of students' cognitive thinking is done. Students change their emotions towards the IWBs thereby improving on their performance (DIGREGORIO & SOBEL-LOJESKI, 2010).
Current Study Description
The current study and the research hypothesis will guide the researcher through the data analysis and findings. All the findings will be directed towards answering the research questions and find the truth about the hypothesis. The research shall be conducted from the two groups of students and from each case, the attempt is to establish how the IWB use affect students' behavior, cognitive ability, and their emotions towards learning. The research hypothesis in this case is:
The use of interactive whiteboard will result in greater student engagement during the learning process in the classroom than in classroom without an interactive whiteboard.
If the research finds that IWBs have no impact on great student engagement during the learning process, the hypothesis will be rejected. If the research finds that IWBs improves student engagement during learning, the hypothesis will not be rejected.
This section of the research proposal will involve the methods used in collecting data and information for the main research. The research shall make use of survey data from two student groups from which three categories of affected students would be analyzed. The data collected in the survey would be used to show the impact of IWS on student engagement in three categories of the engagement. The data would then be analyzed to find if the set hypothesis would be rejected or it will not be rejected.
Limitations of the Survey Method
The use of this survey as a method of providing data for the research is inadequate due to the data size. The data collected is less in scope to generalize on other middle level schools with the IWB technology and middle schools without the technology. This research makes use of self reports and the respondents, students, may misinterpret various facts. The research has limitation of variables while a wide research could have included a larger number of variables as factors contributing to students' engagement in middle schools. In this research, there could be a combination of factors contributing to student engagement in middle schools through the IWBs. Future researchers should be focused on a wider data and area of scope as well as incorporating more variables that could work collectively to influence the effect of IWBs on student's engagement.
The research design shall involve the use of two groups of students from two middle schools. Their results will be then analyzed differently. In one school, the students learn through the IWBs technology while in the other they use the traditional white and black boards. The research shall then use the t-test statistical analysis in which two independent groups are compared. The two independent variables for the comparison in the real research shall be student engagement in a middle school without IWBs and a middle school with the technology.
Interactive Whiteboard: This is a large interactive display, usually touch-sensitive board, and involves the use of a supportive computer as well as a digital projector. The information from the computer is projected to a whiteboard display. This adjustment of learning content is done using a special pen or one's fingertips.
Student Engagement: This involve the extent to which students identify with their school and value schooling outcomes, have a sense of belonging at school, participate in academic and non-academic activities, strive to meet the formal requirements of schooling and have serious emotions, cognitive investment in learning, as well as having behavioral aspects that make them act towards school activities.
Results and Choice of Statistical Analysis
            From the research, it will be established that a larger number of students from the middle school using IWBs feel happy to be part of their school than in the school without the technology by analyzing the means and standard deviations of the two groups. Students using IWBs for learning want to learn as much as they can in their school and work hard to do their best at school. This group of students also listens more carefully than students without the technology do. The IWBs can enable the learning of more idea from which students enjoy. Most of the students attend school every day and contribute to their class discussions. Students using IWBs keep trying until they understand what they have learned and feeling involved in class. Students in this group also pay attention, understand that learning is important, and find their classes as their favorite place to be.
The IWBs technology makes them have the feeling that most of what they learn is useful and thus find school fun and exciting (Kenny, Kenny, & Dumont, 1995). Not many students in both cases would turn their assignments on time due to similar problems. Most of them are interested in the schoolwork. The two groups agreed to the fact that they concentrate on where they understand best in homework. The two groups agree that schooling would benefit them in the future and are hopeful about the future. Independent samples will be analyzed using the independent t-test statistics.
Discussion and Conclusion

Interpretation of Results
From the analysis, it will be indicated that there is a significant difference between learning by students having the technology and learning by students without the technology. Since students in the first group that makes use of IWBs technology are more interested in all school activities as indicated by a higher mean difference of 4.1 against 2.75 in the group using traditional methods of learning, it follows that the hypothesis will not rejected.
The use of interactive whiteboard technology steers great concern as to whether the new technology whiteboards have a positive impact on student engagement. This concern ultimately turns out to be true from the analysis done on the research Student engagement happens with students striving hard to conceptualize what their schools offer by changing their behaviors towards the interest of the school and the technology (Hake, 1997). Students mostly learn by making psychological investment of what they are taught at school through cognitive investment of what they learn from the IWBs. The result of good students' engagements is success in their exams and prospering in their life after school as most of them agrees in the research.
Other than the formal indication of success such as good grades, the use of the interactive whiteboard technology is found to make students better off in other aspects especially in technology and communication skills, which make them, opt for a brighter future than students in the other middle school where IWBs is not used. The interest and excitement generated by this kind of learning technology motivate students in their engagements making them understand the learning material better than if they were using the traditional technology of black and white boards (Schlechty, 1994 ). The implication here is that interactive white boards have a positive impact on student engagement and this happens by changing their emotions and behavior and interest for their school. Students make more use of cognitive learning techniques to invest what they have learned in school. In this research proposal, the hypothesis will be confirmed true in the research that the use of interactive whiteboard technology causes a positive impact on students' engagement in middle schools.
Reference
Bell, M. A. (2013). Why Use an Interactive Whiteboard? Retrieved April 24, 2013, from   http://teachers.net/gazette/ JAN02/mabell.htm.
Digregorio, P., & Sobel-lojeski, K. (2010). The effects of interactive whiteboards (iwbs) on           student performance and learning: A literature review. Educational Technology Systems,    38(3) 255-312 , 255-312.
Hake, R. (1997). Interactive-engagement versus traditional methods: A six-thousand-student        survey of mechanics test data for introductory physics courses. . Am. J. Phys. 66(1) , 64-       74.
Hall, I., & Higgins, S. (2005). Primary school students' perceptions of interactive whiteboards.     Journal of Computer Assisted Learning; ISSN 0010-4086, 21(20) , 102-117.
Kenny, G., Kenny, D., & Dumont, R. (1995). Mission and Place: Strengthening Learning and      Community Through Campus Design. Oryx/Greenwood.
Lyons, J. (2005). Factors Affecting Student Engagement with Learning: a pilot study in an           Accounting department. Investigations in university teaching and learning, 3 (1) , 5-11.             DOI: 0010-4086. Print
Manzo, K. K. (2012, March 24). While experts see whiteboards as powerful tools for improving     instruction, teachers vary widely in their ability to use them effectively. Retrieved April 24, 2013, from http://www.edweek.org/dd/articles/2010/01/08/02whiteboards.h03.html
Newmann, F. (1992). Student Engagement and Achievement in American Secondary Schools.       New York: Teachers College Press.
Schlechty, P. (1994 ). Increasing Student Engagement. NY: Missouri Leadership Academy.
William, D., & Beeland, J. (2002). Student Engagement, Visual Learning and Technology: Can     Interactive Whiteboards Help? Retrieved April 23, 2013, from             http://chiron.valdosta.edu/are/Artmanscrpt/vol1no1/beeland_am.pdf
---
Are you busy and do not have time to handle your assignment? Are you scared that your paper will not make the grade? Do you have responsibilities that may hinder you from turning in your assignment on time? Are you tired and can barely handle your assignment? Are your grades inconsistent?
Whichever your reason is, it is valid! You can get professional academic help from our service at affordable rates. We have a team of professional academic writers who can handle all your assignments.
Plagiarism free papers
Timely delivery
Any deadline
Skilled, Experienced Native English Writers
Subject-relevant academic writer
Adherence to paper instructions
Ability to tackle bulk assignments
Reasonable prices
24/7 Customer Support
Get superb grades consistently
Online Academic Help With Different Subjects
Literature
Students barely have time to read. We got you! Have your literature essay or book review written without having the hassle of reading the book. You can get your literature paper custom-written for you by our literature specialists.
Finance
Do you struggle with finance? No need to torture yourself if finance is not your cup of tea. You can order your finance paper from our academic writing service and get 100% original work from competent finance experts.
Computer science
Computer science is a tough subject. Fortunately, our computer science experts are up to the match. No need to stress and have sleepless nights. Our academic writers will tackle all your computer science assignments and deliver them on time. Let us handle all your python, java, ruby, JavaScript, php , C+ assignments!
Psychology
While psychology may be an interesting subject, you may lack sufficient time to handle your assignments. Don't despair; by using our academic writing service, you can be assured of perfect grades. Moreover, your grades will be consistent.
Engineering
Engineering is quite a demanding subject. Students face a lot of pressure and barely have enough time to do what they love to do. Our academic writing service got you covered! Our engineering specialists follow the paper instructions and ensure timely delivery of the paper.
Nursing
In the nursing course, you may have difficulties with literature reviews, annotated bibliographies, critical essays, and other assignments. Our nursing assignment writers will offer you professional nursing paper help at low prices.
Sociology
Truth be told, sociology papers can be quite exhausting. Our academic writing service relieves you of fatigue, pressure, and stress. You can relax and have peace of mind as our academic writers handle your sociology assignment.
Business
We take pride in having some of the best business writers in the industry. Our business writers have a lot of experience in the field. They are reliable, and you can be assured of a high-grade paper. They are able to handle business papers of any subject, length, deadline, and difficulty!
Statistics
We boast of having some of the most experienced statistics experts in the industry. Our statistics experts have diverse skills, expertise, and knowledge to handle any kind of assignment. They have access to all kinds of software to get your assignment done.
Law
Writing a law essay may prove to be an insurmountable obstacle, especially when you need to know the peculiarities of the legislative framework. Take advantage of our top-notch law specialists and get superb grades and 100% satisfaction.
What discipline/subjects do you deal in?
We have highlighted some of the most popular subjects we handle above. Those are just a tip of the iceberg. We deal in all academic disciplines since our writers are as diverse. They have been drawn from across all disciplines, and orders are assigned to those writers believed to be the best in the field. In a nutshell, there is no task we cannot handle; all you need to do is place your order with us. As long as your instructions are clear, just trust we shall deliver irrespective of the discipline.
Are your writers competent enough to handle my paper?
Our essay writers are graduates with bachelor's, masters, Ph.D., and doctorate degrees in various subjects. The minimum requirement to be an essay writer with our essay writing service is to have a college degree. All our academic writers have a minimum of two years of academic writing. We have a stringent recruitment process to ensure that we get only the most competent essay writers in the industry. We also ensure that the writers are handsomely compensated for their value. The majority of our writers are native English speakers. As such, the fluency of language and grammar is impeccable.
What if I don't like the paper?
There is a very low likelihood that you won't like the paper.
Reasons being:
When assigning your order, we match the paper's discipline with the writer's field/specialization. Since all our writers are graduates, we match the paper's subject with the field the writer studied. For instance, if it's a nursing paper, only a nursing graduate and writer will handle it. Furthermore, all our writers have academic writing experience and top-notch research skills.
We have a quality assurance that reviews the paper before it gets to you. As such, we ensure that you get a paper that meets the required standard and will most definitely make the grade.
In the event that you don't like your paper:
The writer will revise the paper up to your pleasing. You have unlimited revisions. You simply need to highlight what specifically you don't like about the paper, and the writer will make the amendments. The paper will be revised until you are satisfied. Revisions are free of charge
We will have a different writer write the paper from scratch.
Last resort, if the above does not work, we will refund your money.
Will the professor find out I didn't write the paper myself?
Not at all. All papers are written from scratch. There is no way your tutor or instructor will realize that you did not write the paper yourself. In fact, we recommend using our assignment help services for consistent results.
What if the paper is plagiarized?
We check all papers for plagiarism before we submit them. We use powerful plagiarism checking software such as SafeAssign, LopesWrite, and Turnitin. We also upload the plagiarism report so that you can review it. We understand that plagiarism is academic suicide. We would not take the risk of submitting plagiarized work and jeopardize your academic journey. Furthermore, we do not sell or use prewritten papers, and each paper is written from scratch.
When will I get my paper?
You determine when you get the paper by setting the deadline when placing the order. All papers are delivered within the deadline. We are well aware that we operate in a time-sensitive industry. As such, we have laid out strategies to ensure that the client receives the paper on time and they never miss the deadline. We understand that papers that are submitted late have some points deducted. We do not want you to miss any points due to late submission. We work on beating deadlines by huge margins in order to ensure that you have ample time to review the paper before you submit it.
Will anyone find out that I used your services?
We have a privacy and confidentiality policy that guides our work. We NEVER share any customer information with third parties. Noone will ever know that you used our assignment help services. It's only between you and us. We are bound by our policies to protect the customer's identity and information. All your information, such as your names, phone number, email, order information, and so on, are protected. We have robust security systems that ensure that your data is protected. Hacking our systems is close to impossible, and it has never happened.
How our Assignment  Help Service Works
You fill all the paper instructions in the order form. Make sure you include all the helpful materials so that our academic writers can deliver the perfect paper. It will also help to eliminate unnecessary revisions.
2.      Pay for the order
Proceed to pay for the paper so that it can be assigned to one of our expert academic writers. The paper subject is matched with the writer's area of specialization.
3.      Track the progress
You communicate with the writer and know about the progress of the paper. The client can ask the writer for drafts of the paper. The client can upload extra material and include additional instructions from the lecturer. Receive a paper.
4.      Download the paper
The paper is sent to your email and uploaded to your personal account. You also get a plagiarism report attached to your paper.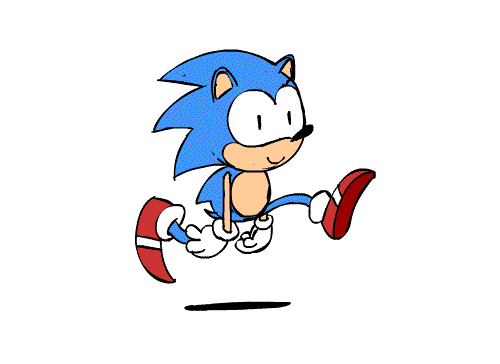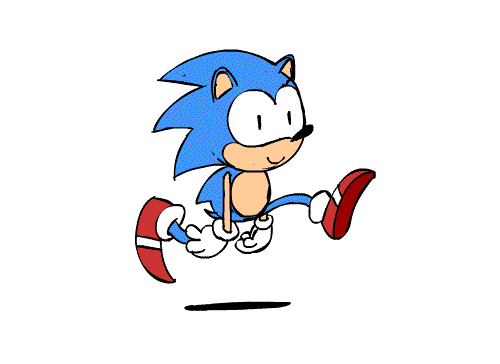 PLACE THIS ORDER OR A SIMILAR ORDER WITH US TODAY AND GET A PERFECT SCORE!!!
---