Table of Contents
Don't use plagiarized sources. Get Your Custom Essay on
Katrina Hurricane unique challenges
Just from $9/Page
Uninsured Insurance Coverage's. 6
Policies and Coverage Affected By This Storm.. 10
Coverage for Costs that are Incurred in the Prevention of Losses. 10
Additional Living Expenses. 11
Type of Conditions and Exclusion. 11
Floods: The Hazard That Contributed to the Problem's Severity. 12
EXECUTIVE SUMMARY
Hurricane Katrina was the deadliest and most destructive Atlantic tropical cyclone of the 2005 Atlantic hurricane season. It was the costliest natural disaster as well as one of the deadliest ever experienced in the United States. The massive Category 4 storm roared ashore with 140 mph winds and a storm surge. The wall of water pushed towards shore by the force of the swirling winds in excess of 20 feet in some areas. On top of the hurricane damage, the levees erected to contain water in Louisiana's Lake Pontchartrain overflowed and broke thereby flooding New Orleans. Hundreds of people were killed in the ruined historic city and other places in Louisiana and Mississippi. According to insurance estimations, the first option of the actual cash value option generally cost twenty-five percent less than the replacement cost value policy, and the replacement cost value on AVERAGE cost about $400 to $1000. Although there is extensive home insurance provided by various private insurance companies like State Farm, they still do not allocate funds for flood insurance. According to FEMA, this situation is exacerbated by the fact that floods are the number one natural hazards in the United States.
In addition, looking at the economic side," Dollar-wise, this is the largest economic loss from a hurricane," said Shannon McKay of RMS. "Hurricane Andrew,  previously the most destructive U.S. hurricane on record, which slammed Florida in 1992, caused half of Katrina's estimated damage. This is more on the scale of a World Trade Center loss, she added." On the other hand, the environment has been highly affected. EPA's initial tests of the floodwater revealed extremely high levels of dangerous E-coli bacteria and fecal coliform bacteria, as well as high concentrations of the toxic metal lead. Later tests revealed the presence of hexavalent chromium; a chemical used in metal plating, as well as arsenic, used for wood treatment. The samples likely underestimate the danger, despite being taken only in residential areas. In addition, many pollutants sink to the bottom, where they are more densely concentrated.
Introduction
In 2005, August 29, when Hurricane Katrina made its way into the American gulf coast east of New Orleans, the storm's eye passed within the city's ten to fifteen miles. The impact on New Orleans and the coastal region in its entirety was shocking. The resultant of this storm was devastating; it flooded 90% of the city. The damages in the aftermath of this heartrending disaster were estimated to be in the upwards of $200, billion. Therefore, Katrina went down into history as the most economically costly disaster that struck the United States of America. The death toll from the floods was estimated to be over 1300 while over 10,000 citizens were evacuated to various parts of the country. In addition to taking its toll on the City's psychological, human and social fabric, the floods had a despicable impact on individual businesses, the city's economy and the dynamics of its labor markets.
The devastation caused by hurricane Katrina was unprecedented. This forced the US insurance industry to re-evaluate its role in how it deals with future disasters. Hurricane Katrina was the most costly event ever dealt by the US insurance sector. Never before in the history of disasters in the USA had the insurance sector spent $1 billion in one disaster. Damages from floods were and still remain an uninsured policy in the US Private Insurance Industry. However, the government, through the NFIP (National, Flood, Insurance Program), provided an alternative in 1968. Many people did not embrace this policy when it started giving out subsidiaries to those who developed their homes in line with the NFIP regulations only for them to rebuild these homes on their own after every disaster.  Government agencies such as FEMA bear too much government oversight resulting in many individuals getting unrestrained access when it comes to making decisions on how resources can be used.
The medical and public health response personnel were faced with a multitude of challenges in an effort to certify the health of Katrina's victims. In the first place, there were the instant medical needs of injured individuals. The provision of continuous medical care to the millions of displaced individuals involved the restoration of lost medical records, while modifying the procedures that funded their care. In addition to this, both the responders and victims, immediate and enduring mental health needs had to be dealt with. The restoration of safe sewage systems and access to fresh water became an urgent public health requirement. Other health challenges included controlling mosquitoes, keeping response workers safe, and guaranteeing the security of food supplies, while averting the spread of mosquitoes into temporary shelters.
The logistical obstacles fronted by Hurricane Katrina were terrifying. Communications were knocked out in areas that were hard hit. This compromised the procedure by which needs were prioritized and assessed. In certain areas, the floods blocked physical access while in other areas civil disorder became a challenge. These inhibited healthcare practitioners and other responders from delivering aid. A wide range of volunteers including federal, faith community, state, corporations, local governments, and businesses contributed in speeding up relief to the victims. However, it became a challenge to coordinate all these efforts.
            It is believed that the private sector responded quickly, swiftly and effectively to the Hurricane Katrina disaster than the government. Companies such as State farm insurance, Wal Mart and Home depot had already made preparations well in advance; about several months before Katrina hit the ground. In addition to that, they were more than willing to provide resources in the disaster areas several days before the government acted.  The government responses towards Hurricane Katrina were slow, confused, and chaotic. The wide-ranging successful actions by the private sector in the same circumstances immediately after the disaster, visibly demonstrated that failures by the government were not endemic. This means that they could have been potentially avoided but under the correct incentive structures.
Uninsured Insurance Coverage's
General Home Insurance
According to the Insurance Information Institute, homeowners insurance provides financial protection against disasters. Homeowners insurance generally covers many areas including the house, its contents, and personal liability claims against policyholder and other members of the household. The coverage that people want to get depends on their needs and priorities while the insurance premiums depend on the coverage each individual chooses. An insurance premium is the amount paid or ought to be paid by the policyholder for coverage under the contract, usually in periodic installments.
Each household's insurance premiums is also weighed on the square footage of the house, building costs, construction materials and features, crime rate in the neighborhoods, probabilities of disasters, and distance of the closest fire hydrant or fire station. Other factors include the conditions of plumbing, heating, and electrical system. Generally, the homeowners insurance covers disasters such as "windstorm, hail, fire, lightening, theft, aircraft, vehicles, smoke, and vandalism. Malicious HO-3 or the Comprehensive Home Insurance Policy is the policy that covers most of what a general home insurance should cover such as fire, lightening, theft, wind, water, but not flooding. This is the reason why hundreds of people were not paid for the damages hurricane Katarina caused to their houses and property.
HO-8 or the Special Home Insurance Policy is highly recommended and usually used by the homes prone to certain natural disasters (although even this plan does not cover flood insurance or earthquake insurance). These are the most common types of homeowners insurance, but each of the different types of coverage has about three subdivisions on which homeowners can choose convenient limits. Actual Cash Value is the type of limit in which the homeowners will get reimbursed with the fair market value (amount house would sell for with no outside pressure).
Replacement Cost Value Policy involves the type of limit in which homeowners can rebuild their homes without any deduction (the insurance money might still not cover for all the money it might take to rebuild but they will reimbursed for most part of it). However, they will not be funded for improvements on their homes to keep up with the building codes. Guaranteed or Extended Replacement Cost is the type of limit in which homeowners will be reimbursed fully to rebuild their home even if it exceeds policy limits. However, they will still not receive funds for improving their homes to new building codes. Regardless of all this background insurance information, insurance companies did not pay 85% of the people because the companies do not cover floods example.
New Orleans Flooding
Valid reports indicate that 80 percent of New Orleans and large portions of nearby parishes became flooded, and the floodwaters did not recede for weeks. The coastal areas, such as all Mississippi beachfront towns sustained some of the worst devastation. Total property damage from Katrina was estimated at $81 billion, which was nearly triple the damage inflicted by Hurricane Andrew in 1992. Orleans is below sea level and is crisscrossed by canals connecting Lake Pontchartrain, the Mississippi River, and the Gulf of Mexico.
Levees were built around the canals to protect the city from flooding when surrounding water levels rise. However, this did not do much because of the energy and speed of the winds.  Significant water rise occurred in Lake Pontchartrain and a surge of 10-14′ along the south shores of the lake on New Orleans' west side stressed floodwalls along both the 17th St. and London Avenue Canals; this culminated in the breaches and flooding in New Orleans neighborhoods.
Almost 40 years after Hurricane Betsy's flooding, Congress authorized a hurricane protection system for New Orleans. Almost 80% of the city was flooded: up to depths of 20′ within 24 hours of Katrina's landfall. Furthermore, because of additional flooding from Hurricane Rita about a month later, it took 43 days after Katrina's landfall for the Army Corps of Engineers to remove all floodwater from the city of New Orleans.
Because the wind speeds where very higher: a few hundred feet above the ground, some of the city's high rises sustained heavy damage. Numerous glass windows were blown out of the Hyatt Regency near the Superdome and the city's east side measured wind gusts over 120 mph at about 30-40′ above the ground. Creating a strong storm surge from 15-19 feet into Lake Borgne, eastern New Orleans and St. Bernard Parish overtopped large sections of the levees east of the Downtown New Orleans. This also pushed water up the Intracoastal Waterway and Industrial Canal (map of area) and increased stress on the levees. The property that was destroyed in the New Orleans floods left thousands of people homeless and without hope of restarting their lives. This unfortunate situation emerged because people were not flood protected and the insurance companies did not offer or cover floods.
Economic Attitude
Besides the devastating human toll, the economic impacts are expected to reach new height. This is because the massive infrastructure damages and business interruptions could soar past $100 billion, according to Risk Management Solutions Inc. One of the companies that specialize in estimating potential losses from natural disasters stated that, "at least half of the economic loss is expected to come from the flooding of New Orleans."
The firm also estimated that insured losses from Hurricane Katrina could reach to between $20 and $35 billion. "Damage in New Orleans what separates Hurricane Katrina from those of the past is the scope…affecting wide swaths of Louisiana, Mississippi, Alabama and Florida…and variety of the damage, said Insurance Information Institute President Gordon Stewart. "Just in terms of people killed, there's never been anything like this … a total loss of a major city."
Two years after the storm, 50% of the city's dwellers had not yet returned. The economic failures of Pre-Katrina started reflecting themselves in the property markets. The American housing survey indicated that a median owner occupied home in 2004 within New Orleans was about $120,000 while 1700 square feet was the median size for homes that were occupied by owners. This implicated $67 was the price for every square foot and was considerably below most reasonable approximations of construction costs for houses that were deemed to be of standard quality. This did not even fully account for houses that had been built to withstand the effects of the hurricane's flooding and winds (Congleton 7).
The cost of housing below the average market costs is an aspect that is common in most areas that have negative population growth. This feature is accredited to the resilience of houses that were built in more contented economic times. There was an excess supply of houses in New Orleans after the hurricane, which resulted in low pricing for the New Orleans' housing sector. The impact of the hurricane in New Orleans extended to the Mississippi gulf coast. The Hurricane substantially reduced both the number of companies and the number of employees residing in New Orleans. In 2005, about 9000 workers submitted their wage reports to the state's unemployment urgency, but two years later, this number had declined to 7000. Proportionately, lesser declines were recorded in the suburban areas that surrounded the city. This reflected the disparities in the nature of losses suffered and the differences in the amount of losses that were covered by insurance companies (Congleton 10).
Policies and Coverage Affected By This Storm
The Hurricane storm impacted a number of insurance policies and coverage which included business interruption coverage, property policy, and costs incurred to prevent losses. Property insurance policies tend to cover the structures and schedules listed in a policy. This means that to determine if a certain building could be insured, it is critical to not only check the kind of losses covered by an insurance company but also the schedule of structures. Insurance policies should be evaluated to check if they have provisions for newly acquired property. Under such provisions, an insurance company could have coverage for property that is newly acquired as much as such a property may not have been listed on the schedule of structures. Most insurance companies tend to insure personal property even if it is not listed on a schedule of structures (Erwann 165).
Coverage for Costs that are Incurred in the Prevention of Losses
Property policies tend to characteristically contain provisions that pay for the precautionary measures that are taken by an insured to prevent losses and necessitate these provisions. These are the sue and labor provisions that are applied whenever the insured spends money to protect property that is already covered from destruction or damage by a peril that is already covered. The objective of this provision is to encourage the insured to be active in the protection of their property (Erwann 167). This is done in a bid to prevent larger expenses to the insurer due to greater losses of properties that are covered.
Additional Living Expenses
Most insurance policies for renters and homeowners offer coverage for Additional living expenses (ALE). These are any necessary increments' in living standards incurred by an insured to ensure that their families maintain their normal living standards. This coverage is provisional, within the short time necessary to replace or repair the damage. However, if the insured permanently relocates, the shortest time that is necessary to ensure that his family is settled elsewhere (Erwann 170).
Type of Conditions and Exclusion
On 29 August in 2005, Hurricane Katrina wrecked the Gulf of Mexico. Tornadoes, high velocity winds, hail, flooding and coastal erosion caused untold human suffering, deaths, economic loss, injuries, as well as infrastructure and property damage in Alabama, Mississippi and Louisiana. After the occurrence of this magnitude of natural disasters, it is inevitable to have fights on the scope of insurance coverage. Those who had insurance attempted to rebuild their homes and lives after turning to homeowner's insurance as a recovery source (Erwann 172).
These homeowners were shocked to realize that their policies on the hurricane had certain exclusions on floods or other kinds of water damage. This posted a huge challenge in both Mississippi and New Orleans. The US Attorney General and Senator, Trent Lott, sued insurance companies for excluding the water coverage in their policies. However, their case did not succeed because in the case of ambiguous contract language Mississippi courts interpret the cases based on prior case laws and approval by the insurance department of court language (Erwann 174).
Mississippi had adopted the effective adjoining cause doctrine in the interpretation of insurance contracts. In this doctrine, policyholders were permitted to recover damages if they proved that wind caused them losses related to the Hurricane Katrina. This was despite of excluded causes such as flooding being the major cause of such losses. When these courts were previously confronted with such cases, they did not annul the insurance clauses, but permitted the insured parties to be compensated for losses they proved were caused by a peril that is covered.
In a consideration of the practical certainty of annulling the exclusions, the potential repercussions on the Mississippi homeowners' insurance market would have been devastating. This would have been particularly so if the insurance companies were forced to pay for policies they did not collect premium for or did not have enough money for compensation. Companies would have become insolvent and most of them would have altogether retreated from the market (Erwann 176).
Floods: The Hazard That Contributed to the Problem's Severity
The hazard that may have contributed to the severity of the policyholders losses was floods. However, even though private insurance companies are afraid of covering water damage, homeowners in New Orleans and Mississippi should have purchased flood insurance offered by the National Flood Insurance Program (NFIP). This program, which was incepted in 1968, provides flood insurance where private insurers declined covers both for storm surges and floods. When it was formed, its intentions were to provide reasonable flood insurance coverage for individuals residing in flood prone areas such as Mississippi. The drafters of this policy felt that the availability of policy was likely to shift large costs incurred during floods from the public. This was applicable since less federal assistance tax payer funded programs would be required after floods if more homeowners relied on insurance (Erwann 165).
The NFIP was also tasked with guiding future construction and building in flood prone areas. For community residents to be eligible to buy flood insurance policies from the NFIP, their communities had to be NFIP participants. To be participants, communities had to adopt NFIP designed measures to alleviate future hazards from flooding in future development and construction in these communities. These measures included regulations concerned with building codes, zoning, and subdivisions. For instance, it is mandated by the NFIP regulations that new construction of any buildings that are extensively damaged in the flood prone areas should have the lowest floor of their homes raised up to a predetermined base level. Consequently, it is approximated that buildings constructed in line with these regulations suffer 90% less damages yearly, in comparison to those that do not comply. It is projected that this program is likely to save up to $1 billion in expenses annually (Erwann 167).
As soon as a community is registered as NFIP, participant flood insurance is availed by for purchase by homeowners, business owners, and renters within the community. However, there is a one-month waiting period before this policy goes into effect. This means that in a year that the forecasters expect an out of the ordinary hurricane season, home owners can buy flood insurance a month before the hurricane begins. The costs range from $400 to $500 per annum for coverage that is worth $100,000. However, individuals are allowed to purchase up to $250,000 net worth of coverage (Erwann 176).
Health Concerns
The hurricane destroyed virtually all of New Orleans health care system, with more than 1000 doctors displaced and a dozen hospitals annihilated. The entire population in New Orleans lost its access to its daily healthcare providers. People with chronic cases were the most hit. Over 2000 patients in Orleans Parish were evacuated. Apart from that, dialysis centers in Louisiana with cases of over 3000 patients were smashed, and only 50% of these patients could be accounted for a month after the storm (Baumrucker and Karen 27).
The destruction of this city's health system was particularly intense for the uninsured cohort in the low-income bracket who heavily depend on a handful of providers. This particularly included Charity hospital, which is amongst America's oldest hospitals that is committed to treating those who are economically disadvantaged. The insured were no different because New Orleans lost access to all its care sources. However, those that had taken private coverage managed to reach out to healthcare providers in other cities and were confident of the healthcare being covered. Contrastingly, the low-income insured were stuck following the hurricane (Bovbjerg and Frank 23).
Even though the hurricane generated a myriad of problems for Louisianans, many indicators show that they had poor health situation before they were hit by the storm. Louisiana numbered worse for premature death, infant mortality, cancer deaths and the prevalent of smoking. It was also amongst the highest rated states for violent crime, cardiovascular deaths, infectious diseases, motor vehicle deaths, and occupational fatalities. As soon as the storm hit the state, emergency services and healthcare tireless worked to get patients out of harm's way.  The destruction meted to healthcare facilities prompted creative solutions that ranged from the construction of mobile treatment centers to the use of the Louis Armstrong international Airport as both a temporary morgue and a triage center (Baumrucker and Karen 35).
The Louisiana state executed policies to guarantee that the Medicaid Program continued to be re-laid to its beneficiaries. Temporary cards were quickly issued to those that had lost theirs in the hurricane. The state additionally waived all prior bureaucratic requirements so that any out of state or in state health provider could provide services to the beneficiaries. Federal officials began designing strategies of assisting the economically disadvantaged to access medical care. Waivers were issued through Medicaid to cover Katrina evacuees. Navy hospital ships were also deployed to the New Orleans city seaport. Despite all these emergency deployments, the community's full recovery will necessitate more reflection of public needs and developing new strategies to service delivery in the state (Bovbjerg and Frank 35).
Government Response
"The failure of the government in dealing with national disasters such as the Hurricane Katrina stems from the fact that such disasters are more of political events." These are the words of James Lee Witt FEMA (Federal Emergency Management Agency) director upon testifying before Congress in 1995 about the cause of perpetual disasters and lack of adequate management due to corruption in the agency. While these words could easily have come from an ignorant person on the street, it was despicable that they came from the FEMA director. This went down in history following another failure by FEMA to tame disaster and another congress investigation into their management problems (Krueger 8).
The events of 2005 were nothing new because issues still emerged after nearly all the other major disasters. The only difference in 2005 was the brutality and visibility of this failure as well as the untold human suffering it vented on unsuspecting citizens. In most other disasters, the victims of these government errors are usually very diffuse and hard to locate. However, after Katrina, a majority of the victims were crammed together in various places, which led to the unearthing of the mismanagement problems in FEMA by the media. Like all people, self-interested bureaucrats and politicians only respond to the incentives they face. The choice and decisions of public sector agents like FEMA can be comprehended through a cautious evaluation of their incentives (Krueger 12).
Summary
The coastal storm surge, winds, and rain linked to this storm resulted in substantial destruction. Beyond these characteristic impacts, the hurricane incepted a chain reaction that led to a near total abandonment of a key American city. New Orleans, which is a city that was largely constructed from land that was reclaimed from a swamp, witnessed enormous failures on the levees systems that were constructed to protect the city from its surrounding waters. Most of the city and the suburbs that surround it were flooded.
The city residents who had not yet heeded to warnings by weather forecasters to flee were also evacuated. Within a week's time, the city's population of about 400,000 had been reduced to zero. Earlier estimates from private insurers on losses for offshore gas or oil platforms, flooded, damaged or destroyed businesses and homes were estimated at about $42-59 billion. As estimates started being revised, the figure came to $45 billion; most of it uninsured. The question that still lingers in many people's minds in the wake of such natural disasters is when the government will walk the talk and stop giving excuses while experimenting with people's lives.
Works Cited
Baumrucker, Evelyne, and Karen Tritz.. "Hurricane Katrina: Medicaid Issues." CRS Report for Congress RL33083. Washington, DC: Congressional Research Service. (2010): 27-35. Print.
Bovbjerg, Randall R., and Frank C. Ullman. Health Care for the Poor and Uninsured After a Public Hospital's Closure or Conversion. Washington, DC: The Urban Institute. Assessing the New Federalism Occasional Paper No. 39. (2011):23-35 Print.
Congleton Roger D. "The Story of Katrina: New Orleans and the Political Economy of Catastrophe," Public Choice, vol. 127, (2009):  5–10. Print.
Erwann O. Michael-Kerjan. Catastrophe Economics: The National Flood Insurance Program  Catastrophe Economics: The National Flood insurance Program. Journal of economic perspectives. 24:4, (2010): 165-176.Print.
Krueger Alan, "At FEMA, Disasters and Politics Go Hand in Hand," New York Times, 15, September, 2005: 8-12. Print.
---
Are you busy and do not have time to handle your assignment? Are you scared that your paper will not make the grade? Do you have responsibilities that may hinder you from turning in your assignment on time? Are you tired and can barely handle your assignment? Are your grades inconsistent?
Whichever your reason is, it is valid! You can get professional academic help from our service at affordable rates. We have a team of professional academic writers who can handle all your assignments.
Plagiarism free papers
Timely delivery
Any deadline
Skilled, Experienced Native English Writers
Subject-relevant academic writer
Adherence to paper instructions
Ability to tackle bulk assignments
Reasonable prices
24/7 Customer Support
Get superb grades consistently
Online Academic Help With Different Subjects
Literature
Students barely have time to read. We got you! Have your literature essay or book review written without having the hassle of reading the book. You can get your literature paper custom-written for you by our literature specialists.
Finance
Do you struggle with finance? No need to torture yourself if finance is not your cup of tea. You can order your finance paper from our academic writing service and get 100% original work from competent finance experts.
Computer science
Computer science is a tough subject. Fortunately, our computer science experts are up to the match. No need to stress and have sleepless nights. Our academic writers will tackle all your computer science assignments and deliver them on time. Let us handle all your python, java, ruby, JavaScript, php , C+ assignments!
Psychology
While psychology may be an interesting subject, you may lack sufficient time to handle your assignments. Don't despair; by using our academic writing service, you can be assured of perfect grades. Moreover, your grades will be consistent.
Engineering
Engineering is quite a demanding subject. Students face a lot of pressure and barely have enough time to do what they love to do. Our academic writing service got you covered! Our engineering specialists follow the paper instructions and ensure timely delivery of the paper.
Nursing
In the nursing course, you may have difficulties with literature reviews, annotated bibliographies, critical essays, and other assignments. Our nursing assignment writers will offer you professional nursing paper help at low prices.
Sociology
Truth be told, sociology papers can be quite exhausting. Our academic writing service relieves you of fatigue, pressure, and stress. You can relax and have peace of mind as our academic writers handle your sociology assignment.
Business
We take pride in having some of the best business writers in the industry. Our business writers have a lot of experience in the field. They are reliable, and you can be assured of a high-grade paper. They are able to handle business papers of any subject, length, deadline, and difficulty!
Statistics
We boast of having some of the most experienced statistics experts in the industry. Our statistics experts have diverse skills, expertise, and knowledge to handle any kind of assignment. They have access to all kinds of software to get your assignment done.
Law
Writing a law essay may prove to be an insurmountable obstacle, especially when you need to know the peculiarities of the legislative framework. Take advantage of our top-notch law specialists and get superb grades and 100% satisfaction.
What discipline/subjects do you deal in?
We have highlighted some of the most popular subjects we handle above. Those are just a tip of the iceberg. We deal in all academic disciplines since our writers are as diverse. They have been drawn from across all disciplines, and orders are assigned to those writers believed to be the best in the field. In a nutshell, there is no task we cannot handle; all you need to do is place your order with us. As long as your instructions are clear, just trust we shall deliver irrespective of the discipline.
Are your writers competent enough to handle my paper?
Our essay writers are graduates with bachelor's, masters, Ph.D., and doctorate degrees in various subjects. The minimum requirement to be an essay writer with our essay writing service is to have a college degree. All our academic writers have a minimum of two years of academic writing. We have a stringent recruitment process to ensure that we get only the most competent essay writers in the industry. We also ensure that the writers are handsomely compensated for their value. The majority of our writers are native English speakers. As such, the fluency of language and grammar is impeccable.
What if I don't like the paper?
There is a very low likelihood that you won't like the paper.
Reasons being:
When assigning your order, we match the paper's discipline with the writer's field/specialization. Since all our writers are graduates, we match the paper's subject with the field the writer studied. For instance, if it's a nursing paper, only a nursing graduate and writer will handle it. Furthermore, all our writers have academic writing experience and top-notch research skills.
We have a quality assurance that reviews the paper before it gets to you. As such, we ensure that you get a paper that meets the required standard and will most definitely make the grade.
In the event that you don't like your paper:
The writer will revise the paper up to your pleasing. You have unlimited revisions. You simply need to highlight what specifically you don't like about the paper, and the writer will make the amendments. The paper will be revised until you are satisfied. Revisions are free of charge
We will have a different writer write the paper from scratch.
Last resort, if the above does not work, we will refund your money.
Will the professor find out I didn't write the paper myself?
Not at all. All papers are written from scratch. There is no way your tutor or instructor will realize that you did not write the paper yourself. In fact, we recommend using our assignment help services for consistent results.
What if the paper is plagiarized?
We check all papers for plagiarism before we submit them. We use powerful plagiarism checking software such as SafeAssign, LopesWrite, and Turnitin. We also upload the plagiarism report so that you can review it. We understand that plagiarism is academic suicide. We would not take the risk of submitting plagiarized work and jeopardize your academic journey. Furthermore, we do not sell or use prewritten papers, and each paper is written from scratch.
When will I get my paper?
You determine when you get the paper by setting the deadline when placing the order. All papers are delivered within the deadline. We are well aware that we operate in a time-sensitive industry. As such, we have laid out strategies to ensure that the client receives the paper on time and they never miss the deadline. We understand that papers that are submitted late have some points deducted. We do not want you to miss any points due to late submission. We work on beating deadlines by huge margins in order to ensure that you have ample time to review the paper before you submit it.
Will anyone find out that I used your services?
We have a privacy and confidentiality policy that guides our work. We NEVER share any customer information with third parties. Noone will ever know that you used our assignment help services. It's only between you and us. We are bound by our policies to protect the customer's identity and information. All your information, such as your names, phone number, email, order information, and so on, are protected. We have robust security systems that ensure that your data is protected. Hacking our systems is close to impossible, and it has never happened.
How our Assignment  Help Service Works
You fill all the paper instructions in the order form. Make sure you include all the helpful materials so that our academic writers can deliver the perfect paper. It will also help to eliminate unnecessary revisions.
2.      Pay for the order
Proceed to pay for the paper so that it can be assigned to one of our expert academic writers. The paper subject is matched with the writer's area of specialization.
3.      Track the progress
You communicate with the writer and know about the progress of the paper. The client can ask the writer for drafts of the paper. The client can upload extra material and include additional instructions from the lecturer. Receive a paper.
4.      Download the paper
The paper is sent to your email and uploaded to your personal account. You also get a plagiarism report attached to your paper.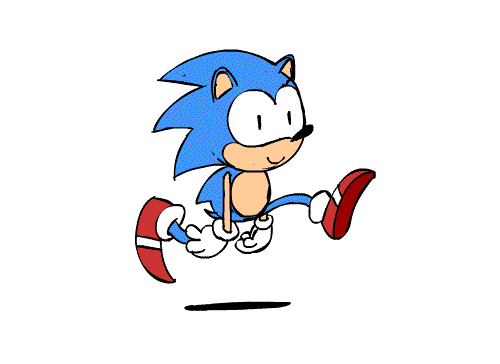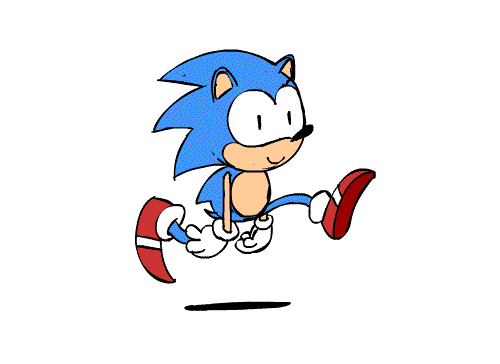 PLACE THIS ORDER OR A SIMILAR ORDER WITH US TODAY AND GET A PERFECT SCORE!!!
---