New Marketing Strategy for Caribou Coffee
Don't use plagiarized sources. Get Your Custom Essay on
New Marketing Strategy for Caribou Coffee
Just from $9/Page
Company Analysis
Strengths
Weaknesses
Opportunities
Threats
Marketing Mix
Product
Pricing
Placement
Promotion
To survive firms need to adapt and change in line with the general marketplace. Many successful firm have been able successful deal with dominant competition and high levels of challenge. One firm which faces these challenges is Caribou Coffee, although the second largest coffee house chain in the U.S. it is an underdog when compared to Starbucks, with just over 400 stores across 18 states in the U.S. and 203 stores in 10 international countries, many of which are franchises (Caribou Coffee, 2016). The company has faced some setbacks due to the high level of completion within the coffee house market, closing some 80 stores in 2013, and a further 88 were converted to Peets Coffee and Tea (Leavitt, 2014; Leonard, 2013). This indicates the firm needs to be able to adapt and change if they are to remain competitive. The aim of this report is to examine the firm and present a new marketing strategy.
2. Situational Analysis
To examine a firm to determine a suitable marketing strategy it is essential to look at the firm within its' environment (Thompson, Scott, & Martin, 2010). This section will look at the firm and then its environment with the use of a SWOT analysis.
2.1 Company Analysis
Founded in 1992, Caribou Coffee is a speciality coffee company, selling a range of coffee and expresso drinks though coffee bars. The firm roasts their own beans, which are sold in 400 coffee shops in the U.S.; 273 owned by the company and 127 franchises, and 203 international franchise stores (Caribou Coffee, 2016). The organisation operates with four core values, these are the commitment to guests, including quality innovation connection, a connection to the community, where the company seeks to act in a fair, accepted and responsible manner, a commitment team members, listening, developing, and recognising them, but they commitment to deliver the company's unique personality with fun, passion, and an authentic experience (Caribou Coffee, 2016).
The core product is the coffee shop experience, with coffee made to order, and a selection of food items to complement coffee. During much of 2014 the company undertook some related diversification, product line to incorporate high quality toasted lunchtime sandwiches (Business Wire, 2014). The company sought to continue the competitive advantage of differentiation through a high level of quality in the design of the sandwiches, which included Turkey and brie gets with a pepper jam, and a turkey ciabatta with an aioli pesto (Business Wire, 2014). This expansion into the sector facilitates an enhanced experience for customers, and also provides a greater level of ability to compete with major competitors such as Starbucks, as well as more local firms. This may be seen as a risky strategy, especially as Starbucks reversed this strategy in 2010, citing over diversification resulting in a loss of focus on the quality of the coffee (Schultz & Gordon, 2011).
In addition to the coffee houses, the company also will make a save for the grocery trade, available for mass merchants, wholesale clubs, as well as grocery stores (Caribou Coffee, 2016). The retail range, which includes a full spectrum from light to dark, as well as whole bean and ground varieties in different sizes, is supported the provision of point of sale material, including a four shelf display rack, as well as ongoing trade promotions (Caribou Coffee, 2016). Therefore, diversification into the retail/grocery channels has already occurred.
2.2 SWOT Analysis
Within a SWOT analysis, the first two elements; strengthen pieces, look at the internal elements of the organisation, while opportunities and threats look to the external environment (Mintzberg, Ahlstrand, & Lampel, 2008).
2.1.1 Strengths
As the second largest coffee shop later in United States, Caribou Coffee have a number of benefits, including the well-known trade name which can support sales (Kotler & Keller, 2011), as well as the ability to gain from economies of scope and scale due to the size of the organisation. With the company retaining control over roasting their own coffee, the organisation is able to ensure quality, which is a source of competitive advantage, it retained, as well as maintain control over the supply chain (Caribou Coffee, 2016). The innovation over introduction of new products may also be seen as a strength. This may also be creating a new form of competitive advantage, with the announcement that all of the a menu item are being reviewed, in order to create a "clean label standard," were all food and drink items will eliminate artificial flavourings (Watrous, 2016). The processor started with the vanilla syrup, but will be expanded to all products sold by the company by the end of 2016 (Watrous, 2016).
Diversification of the distribution channel, were coffee is sold through the grocery channels, to restaurants, and to offices and catering services, as well as the coffee shops (Caribou Coffee, 2016) facilitate the diversification of risk, which is also a strength (Mintzberg et al., 2008). As the product the same as those sold in the coffee shops, the costs are marginal, using the existing roasting facilities, with additional distribution costs.
The diversification is also seen with the recent acquisition of Keurig Green Mountain Incorporated, well-known for its single serve take-up, along with coffee machines, has been sold to the current owner of Caribou Coffee; JAB, for $14 million (Hammerand, 2015). While a separate company with in the parent group, this may also facilitate increased opportunities Briscoe and scale and alignment distribution channel.
2.1.2 Weaknesses
The reorganisation in 2013/14 was necessary, but it created some, especially in terms of the closures having a negative impact on the organisation's reputation, and internal culture (Leavitt, 2014). The limited geographical presence of the firm in only 18 U.S. states may be seen as a limitation, not only limiting the sales through coffee shops with exposure to regional shocks, but also limiting potential brand awareness to support alternate distribution sales. It may also be argued that despite the organisation being the second largest specialist coffeehouse in America, when compared to the major competitors; Starbucks, although there is some ability to gain economies of scope and scale, they are much less than the major competitor.
The franchising model is weak, as it is estimated by the company that can take up to 5 years for a new franchise operation to breakeven (Caribou Coffee, 2016). This is a relatively long period, especially compared to many other franchise in the food and beverage industry (Nijmeijer, Fabbricotti, & Huijsman, 2014). This can be a severe constrained on an expansion strategy.
The closure of numerous stores in 2013/14 also indicates there are in the marketing model, leading to many stores failing. This may have been the result of underlying operating decisions and control over costs, but may also have been an issue associated with marketing, and inability to generate effective marketing to attract sufficient customers. This weakness will need to be considered and addressed in the way and opportunities identified in the leveraged.
2.1.3 Opportunities
There are significant opportunities within the gourmet/speciality coffee market in the U.S. It is estimated that approximately 50% of the existing adult population, equal to approximately 150 Americans, either espresso coffee, cappuccino, lactate, or iced coffees, approximately 3.1 cups per day (E-imports, 2016). Furthermore, it is estimated that speciality coffee sales are expected to increase by 20% per annum over the next few years (E-imports, 2016). Therefore, there is an increasing market in the U.S., which the company may be leveraged. When the economic situation in the U.S. is considered, with the current recovery taking place in North America, increased disposable income is also likely to increase the demand for non-essential goods, such as gourmet coffee (Baye, 2007).
When examining the penetration of coffee stores, it is apparent that some areas within United States offer great opportunities and others indicated by saturation levels. For example, Seattle has approximately 15 stores per 100,000 residents, or both Manhattan and San Francisco have just over nine coffee shops per 100,000 residents (E-imports, 2016). Meanwhile, other areas have a much saturation, for example Chicago has just over three per 100,000 residents, Houston has less than three, New Orleans has one, and Oklahoma City had less than one per 100,000 residents (E-imports, 2016). These may offer opportunities for national expansion.
There is also a potential for expansion. The organisation has literally created international expansion, having undertaken into franchise operations only. However, when looking, there is a higher level of either coffee, with a recent report indicates Canadian drink coffee on a daily basis (CAC, 2013). This market must be growing at the same rate as the U.S., with expansion expected market demand expected percent per annum (CAC, 2013), but it does provide a significant advantage for Caribou Coffee. Expanding into Canada would help to diversify the risk, especially risk associated with the condition of the U.S. economy which may impact on sales. This opportunity has already been recognised by other companies, with Tim Horton's indicating that they plan to open more than an additional 500 stores in Canada in the next few years (George-Cosh, 2014).
The company has undertaken some expansion utilising strategic partnerships with placement or concessions in bagel stores (Watrous, 2016). This also provide opportunities, locating suitable strategic partners which may facilitate the placement of concessions, providing access to the company's existing target market in a cost-effective manner.
2.1.4 Threats
The main threat for Caribou Coffee is the high level of competition in the marketplace. The dominant company is Starbucks, but there is also a high level competition from other large national firms, such as McDonald's, who have recently expanded into gourmet coffees (Schultz & Gordon, 2011). Notably, the firms are not only larger, they also have more significant marketing budgets, and may therefore increase marketing expenditure in order to retain customers.
Other threat within the environment may include the ongoing flow recovery. Gourmet coffee may be an affordable luxury, but sales are still likely to decline if the economy declines. Therefore, although there is recovery at the current time, ongoing flow growth may constrain the potential level of increased demand in the future, and a reversal may result in a decline in demand.
3. Marketing Proposal
The organisation has a number of potential opportunities which may be leveraged from a marketing perspective. The main opportunities focus on the positioning element of the 4 P's marketing mix, by increasing sales by increasing the distribution channel. Currently, limitations exist in terms of spending through the franchise model, due to the high payback period. Therefore, with the assumption this may not be adjusted easily otherwise strategy would already have pursued, it is suggested that the strategy is undertaken in a cost-effective manner, to maximise distribution while minimising capital expenditure. Therefore, the proposal will be to expand in both the U.S., and Canada, utilising strategic partnership with place of concessions in existing retail outlets which serve the same target market. Therefore, the following strategies will be pursued.
Identification of suitable strategic partners serving the same target market, for example existing delicatessens and sandwich shops, as well as department store.
The setting up of an additional 200 concessions over a period of two years, 30 to be set up with in the first three months.
The concessions to have a breakeven period of six months only.
The concessions to increase brand awareness of Caribou Coffee in the areas they are set up by 10% (demonstrated by market research), this will also support grocery/retail sales.
The new concessions to be supported actively by social media, utilising interactive promotions to leverage the benefits of word-of-mouth, create a cost-effective marketing strategy.
Increasing sales through alternative distribution channels by 15% within a period of six months in areas where concessions are established.
The marketing mix for this strategy is as follows.
3.3.1 Product
Within the concessions there will be limited space, and the organisation also need to consider the products sold by the host company. Therefore, the products will be limited to coffee-based beverages, using the same high quality beans and products found in company and franchise speciality coffee stores. A range of coffee, from dark to light growth, as well as iced coffees will be available, with a choice of milk type. The product will be mainly sold in takeaway containers, in a range of three sizes.
3.3.2 Pricing
The product line with the current pricing strategies of Caribou Coffee, with the premium pricing for the gourmet coffee serving as an indicator of positioning (Dolgui & Proth, 2010). Base prices will be provided for the different products, with customisations facilitated, such as the addition of syrups. It is expected there will be a mean price of between $3.20 small coffee/lattes, rising to $5.50 for a large sized drink. Pricing will inevitably vary depending upon the location, but will remain competitive within the area, while maintaining a premium positioning. By limiting the concessions to drinks only, not food items, operations will be simpler and require less space, and are less likely to be a clash with strategic partners own interests, who may already sell food items, or in the case of shopping malls less likely to attract alienation from other food outlets.
3.3.3 Placement
The placement is the key element of this strategy with placement being salt in a large number additional outlets in order to increase sales. By looking for concessions in existing retail outlets, the amount of capital required for the strategy will be minimised. Furthermore, the marketing budget may also benefit, as the placement assault concessions will be placed in existing retail businesses that have existing customers aligned with Caribou Coffee target market.
It is expected that the concessions will be mainly in busy retail outlets, such as middle to upper market department stores, and in areas such as shopping malls, whether concessions may be provided through the use of a coffee cart. This approach reduces overheads, but still facilitates sales, and increase lending to support alternative distribution channel sales.
With knowledge that different areas of the country has different saturation levels, there may also be a case for targeting areas of low saturation, such as Houston, as there will be less competition. However, prior to undertaking any concessions in any areas a full assessment will need to be taken not only of competition in the area, but also demand that exists, or may be created. Therefore, market research will be undertaken in the different potential destinations prior to contracts being signed.
3.3.4 Promotion
Promotion will be undertaken to maximise awareness of the new concession placement, seeking to engage the target market in a cost-effective manner. There will be two aims to the marketing, first the strategy will be to inform potential customers of the presence of the new outlet/concession, and secondly to increase the purchase intent.
An integrated approach will be adopted. Firstly, billboards will be used to inform customers of the imminent opening, and then direct them to the new concession. This will be undertaken with in-store marketing undertaken with the strategic partner hosting the concession stores. These marketing messages will emphasise the differentiation of the product, and experience of drinking it, including the absence of artificial additives as well as a superior taste. The use of which colours, and enticing images of coffee that looks delicious will help to stimulate interest, and create a purchase intent (Lockyer, 2006).
Social media will also be utilised to expand brand awareness. This will benefit the new, and will also aid with increased brand awareness for existing Caribou Coffee outlets. The new outlets will ask new customers to take a Sophie of themselves in the concession, with a picture of their coffee, and use the hashtag #CaribouNow. This strategy may be utilised across both Facebook and Twitter, with the company tracking the activities through the hashtag. All those that post will be entered into a contest, with prizes ranging from a free cup of coffee every day for a year, to merchandising and a single free cup. Numerous entries are likely to emerge where the contest offers a large number of smaller prizes (Schulten & Rauch, 2015). This strategy is not only cost-effective, it also benefits from user generated content, which have a higher level of credibility compared to company generated content (Hudson, Roth, Madden, & Hudson, 2015). When a company sends out a marketing message, there is a natural level of resistance on the part of consumers, even those who are advocates of the brand, as it is perceived as a message communicated to support sales (Hudson et al., 2015). By comparison, when the marketing message comes from a third party, who is deemed to be independent from the company, consumers perceive this as having a higher level of credibility (Chaffey & Smith, 2013; Hudson et al., 2015). Therefore, those reading the user created content by third parties have a lower level of resistance, and are more likely to believe the messages, which are demonstrated having a high potential impact on purchase intent compared to marketing messages (Mauri & Minazzi, 2013).
A contest will be launched for each new concession that is set up, with information provided about the contest in-store, as well as on the existing social media accounts of Caribou Coffee. In addition, the strategic partners hosting the Caribou Coffee concessions may also market the context. This is likely to be in their own interests, attracting new customers in for the coffee concession will also attract more customers to their own retail sales.
4. Conclusion
It is the conclusion of this marketing research report that the organisation should increase sales by tackling the placement element of the marketing mix, and pursuing attitude to open concessions in existing retail outlets in order to increase sales and brand awareness. The marketing strategy will be supported by local billboard advertising, in-store marketing, and the use of social media with contest. The social media will facilitate word-of-mouth marketing that will encourage engagement with the brand by the consumers, as well as spread the marketing message through word-of-mouth.
References
Baye, M. (2007). Managerial Economics and Business Strategy. New York: McGraw-Hill/Irwin.
Caribou Coffee, (2016), Home Page, retrieved http://www.cariboucoffee.com
Chaffey, D., & Smith, P. R. (2013). EMarketing Excellence. Abingdon: Routledge.
Dolgui, A., & Proth, J. (2010). Pricing Strategies and Models. Annual Reviews in Control, 34(1), 101-110.
E-imports. 2016. Coffee Statistics 2015, retrieved http://www.e-importz.com/coffee-statistics.php
Hammerand. J (2015), Keurig sold to Baribou Coffee Owner JAB for $14B, Minneapolis St. Paul business Journal, retrieved http://www.bizjournals.com/twincities/news/2015/12/07/keurig-sold-to-caribou-coffee-owner-jab-for-14b.html
Hudson, S., Roth, M. S., Madden, T. J., & Hudson, R. (2015). The effects of social media on emotions, brand relationship quality, and word of mouth: An empirical study of music festival attendees. Journal of Tourism Management, 45(1), 68-76.
Kotler, P., & Keller, K. (2011). Marketing Management (14th ed.). Harlow: Prentice Hall.
Leonard, R, (2013), Shirlington Caribou Coffee to Become Peet's Coffee, retrieved from http://patch.com/virginia/westendalexandria/shirlington-caribou-coffee-to-become-peet-s-coffee
Lockyer, T. (2006). Would a Restaurant Menu Item by Any Other Name Taste as Sweet? Hospitality Review, 24(1), 21-31.
Mauri, A. G., & Minazzi, R. (2013). Web reviews influence on expectations and purchasing intentions of hotel potential customers. International Journal of Hospitality Management, 34(9), 99-107.
Mintzberg, H., Ahlstrand, B., & Lampel, J. B. (2008). Strategy Safari: The Complete Guide Through the Wilds of Strategic Management,. Harlow: Financial Times / Prentice Hall.
Nijmeijer, K. J., Fabbricotti, I. N., & Huijsman, R. (2014). Making Franchising Work: A Framework Based on a Systematic Review. International Journal of Management Reviews, 16(1), 62-83.
Schulten, M., & Rauch, M. (2015). Ready to Win? Generating High-Quality Leads Through Online Sweepstakes and Contests. Journal of Marketing Theory and Practice, 23(1), 21-37.
Schultz, H., & Gordon, J. (2011). Onward How Starbucks Fought for Its Life without Losing Its Soul. Chichester: John Wiley & Sons.
Thompson, J., Scott, M., & Martin, F. (2010). Strategic Management Awareness and Change (7th ed.). Andover: Cengage Learning.
Watrous, M, (2016), Caribou Coffee makes clean label commitment, Food Business News, retrieved http://www.foodbusinessnews.net/articles/news_home/Food-Service-Retail/2016/01/Caribou_Coffee_makes_clean_lab.aspx?ID=%7BD19C0577-AE27-4F2C-9334-5AC9222C4089%7D&cck=1
---
Are you busy and do not have time to handle your assignment? Are you scared that your paper will not make the grade? Do you have responsibilities that may hinder you from turning in your assignment on time? Are you tired and can barely handle your assignment? Are your grades inconsistent?
Whichever your reason is, it is valid! You can get professional academic help from our service at affordable rates. We have a team of professional academic writers who can handle all your assignments.
Plagiarism free papers
Timely delivery
Any deadline
Skilled, Experienced Native English Writers
Subject-relevant academic writer
Adherence to paper instructions
Ability to tackle bulk assignments
Reasonable prices
24/7 Customer Support
Get superb grades consistently
Online Academic Help With Different Subjects
Literature
Students barely have time to read. We got you! Have your literature essay or book review written without having the hassle of reading the book. You can get your literature paper custom-written for you by our literature specialists.
Finance
Do you struggle with finance? No need to torture yourself if finance is not your cup of tea. You can order your finance paper from our academic writing service and get 100% original work from competent finance experts.
Computer science
Computer science is a tough subject. Fortunately, our computer science experts are up to the match. No need to stress and have sleepless nights. Our academic writers will tackle all your computer science assignments and deliver them on time. Let us handle all your python, java, ruby, JavaScript, php , C+ assignments!
Psychology
While psychology may be an interesting subject, you may lack sufficient time to handle your assignments. Don't despair; by using our academic writing service, you can be assured of perfect grades. Moreover, your grades will be consistent.
Engineering
Engineering is quite a demanding subject. Students face a lot of pressure and barely have enough time to do what they love to do. Our academic writing service got you covered! Our engineering specialists follow the paper instructions and ensure timely delivery of the paper.
Nursing
In the nursing course, you may have difficulties with literature reviews, annotated bibliographies, critical essays, and other assignments. Our nursing assignment writers will offer you professional nursing paper help at low prices.
Sociology
Truth be told, sociology papers can be quite exhausting. Our academic writing service relieves you of fatigue, pressure, and stress. You can relax and have peace of mind as our academic writers handle your sociology assignment.
Business
We take pride in having some of the best business writers in the industry. Our business writers have a lot of experience in the field. They are reliable, and you can be assured of a high-grade paper. They are able to handle business papers of any subject, length, deadline, and difficulty!
Statistics
We boast of having some of the most experienced statistics experts in the industry. Our statistics experts have diverse skills, expertise, and knowledge to handle any kind of assignment. They have access to all kinds of software to get your assignment done.
Law
Writing a law essay may prove to be an insurmountable obstacle, especially when you need to know the peculiarities of the legislative framework. Take advantage of our top-notch law specialists and get superb grades and 100% satisfaction.
What discipline/subjects do you deal in?
We have highlighted some of the most popular subjects we handle above. Those are just a tip of the iceberg. We deal in all academic disciplines since our writers are as diverse. They have been drawn from across all disciplines, and orders are assigned to those writers believed to be the best in the field. In a nutshell, there is no task we cannot handle; all you need to do is place your order with us. As long as your instructions are clear, just trust we shall deliver irrespective of the discipline.
Are your writers competent enough to handle my paper?
Our essay writers are graduates with bachelor's, masters, Ph.D., and doctorate degrees in various subjects. The minimum requirement to be an essay writer with our essay writing service is to have a college degree. All our academic writers have a minimum of two years of academic writing. We have a stringent recruitment process to ensure that we get only the most competent essay writers in the industry. We also ensure that the writers are handsomely compensated for their value. The majority of our writers are native English speakers. As such, the fluency of language and grammar is impeccable.
What if I don't like the paper?
There is a very low likelihood that you won't like the paper.
Reasons being:
When assigning your order, we match the paper's discipline with the writer's field/specialization. Since all our writers are graduates, we match the paper's subject with the field the writer studied. For instance, if it's a nursing paper, only a nursing graduate and writer will handle it. Furthermore, all our writers have academic writing experience and top-notch research skills.
We have a quality assurance that reviews the paper before it gets to you. As such, we ensure that you get a paper that meets the required standard and will most definitely make the grade.
In the event that you don't like your paper:
The writer will revise the paper up to your pleasing. You have unlimited revisions. You simply need to highlight what specifically you don't like about the paper, and the writer will make the amendments. The paper will be revised until you are satisfied. Revisions are free of charge
We will have a different writer write the paper from scratch.
Last resort, if the above does not work, we will refund your money.
Will the professor find out I didn't write the paper myself?
Not at all. All papers are written from scratch. There is no way your tutor or instructor will realize that you did not write the paper yourself. In fact, we recommend using our assignment help services for consistent results.
What if the paper is plagiarized?
We check all papers for plagiarism before we submit them. We use powerful plagiarism checking software such as SafeAssign, LopesWrite, and Turnitin. We also upload the plagiarism report so that you can review it. We understand that plagiarism is academic suicide. We would not take the risk of submitting plagiarized work and jeopardize your academic journey. Furthermore, we do not sell or use prewritten papers, and each paper is written from scratch.
When will I get my paper?
You determine when you get the paper by setting the deadline when placing the order. All papers are delivered within the deadline. We are well aware that we operate in a time-sensitive industry. As such, we have laid out strategies to ensure that the client receives the paper on time and they never miss the deadline. We understand that papers that are submitted late have some points deducted. We do not want you to miss any points due to late submission. We work on beating deadlines by huge margins in order to ensure that you have ample time to review the paper before you submit it.
Will anyone find out that I used your services?
We have a privacy and confidentiality policy that guides our work. We NEVER share any customer information with third parties. Noone will ever know that you used our assignment help services. It's only between you and us. We are bound by our policies to protect the customer's identity and information. All your information, such as your names, phone number, email, order information, and so on, are protected. We have robust security systems that ensure that your data is protected. Hacking our systems is close to impossible, and it has never happened.
How our Assignment  Help Service Works
You fill all the paper instructions in the order form. Make sure you include all the helpful materials so that our academic writers can deliver the perfect paper. It will also help to eliminate unnecessary revisions.
2.      Pay for the order
Proceed to pay for the paper so that it can be assigned to one of our expert academic writers. The paper subject is matched with the writer's area of specialization.
3.      Track the progress
You communicate with the writer and know about the progress of the paper. The client can ask the writer for drafts of the paper. The client can upload extra material and include additional instructions from the lecturer. Receive a paper.
4.      Download the paper
The paper is sent to your email and uploaded to your personal account. You also get a plagiarism report attached to your paper.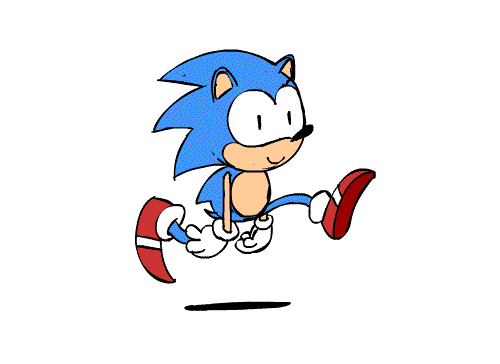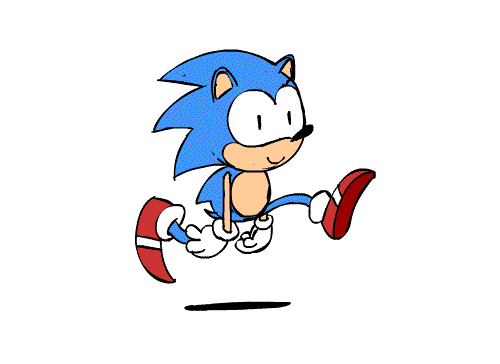 PLACE THIS ORDER OR A SIMILAR ORDER WITH US TODAY AND GET A PERFECT SCORE!!!
---