Ballpark Overview
Baseball is a major sport attracting a huge fan base in the US. It's considered as National's "pastime" and is engraved in the US and gained popularity in the 19th century (Peterson et al., 2019). The Forbes magazine identifies baseball as the third favorite sports among the US millennials (Ozanian, 2018). Since 2015, baseball has recorded a 14.3% annual casual play growth rate and the participating amounted to 23.4 million participants in 2017 above soccer participation of 17.4 million people (Ozanian, 2018). The baseball sport governed by the Major League Baseball (MLB) founded in the 1876 and currently entailing 30 teams.
Don't use plagiarized sources. Get Your Custom Essay on
Operations Consultant Stadium SWOT 12 pages
Just from $9/Page
The proposed Neville state-of-the-art MLB ballpark will be first of its kind with a multi-use development and community. Reichard (2019) notes that sporting facilities are increasingly being positioned as mixed-use economic hubs and/or industrial complexes, a vision that the current ballpark seeks to realize. The Shelby park community needs will be at the center of the design as the project management team will work with the local agencies and community residents to revitalize the Shelby neighborhood by creating new cultural, economic and recreational opportunities. The stadium will be a top-tier entertainment and sports venue providing a shopping center accessible all year round. The Neville Park will be the absolute fusion of classic ballpark feel, classic amenities, and Southern hospitality, leaving a unique fan experience. A MLB team in Nashville offers both quantifiable and non-quantifiable benefits to the local community. The complex will be a source of revenue to the local community in the form of sales, in the floor of tourist, and employment from both the ballpark and the auxiliary establishments (Ebert & Ballard, 2017; Fox, Kessler and Norwood 2017).
The high-tech infrastructure complex will entail a ballpark, an office building, luxury hotel, shopping plaza adjacent and with a view of the ballpark and a theater to enable sustain the economy of the complex on non-game days. A three-tier sitting capacity of 43710 people will be designed to optimize on sightlines ensuring that every seat gives the best view for fans. The ballpark will feature a unique configuration that incorporates a high number of seats closer to the field compared to other MLB ballparks, a design that puts the fans proximal to the action. Neville Ballpark 67 luxury suites will be a home-run hitter of hospitality. The luxury suites will feature two distinct areas tactfully designed to enable guest interactions. A section of the suite will entail a rich wood-paneled and granite countertops bar area while the second section will feature a spacious lounge and a private room with comfy leather furnishing and sliding glass windows. The stadium will feature more than 10,000 parking spaces and a private shuttle service linking to the Nashville metro system.
Ballpark Location
The arena will be established on the Shelby Baseball field that is located 0.5 miles West of the Shelby Bottoms Nature Center & Greenway located within the 361 –acre Shelby Park in Nashville, state of Tennessee. The proposed ballpark will be located in the most populous metropolitan and capital of the Tennesse state. Nashville city was founded in 1779 during the American revolutionary war. The city occupies 527.9 square miles that lie on the Cumberland River. The central location of Nashville city implies that the city is at the crossroads of three interstate highways connecting the state to three other states (Kreyling).
Ballpark Amenities
Incorporating a modern and forward-thinking architectural approach, the stadium will be an iconic design globally. The stadium will offer a fusion of amenities that will ensure activity on game and off-game days 365 days in a year. A $100 million theatre establishment linking the stadium to the adjacent mix of offices, restaurants, residences, and shops will be designed to play a host of diverse events including music and comic shows. An oval oversized video board worth $40 million that according to Tucker (2014) sets a tone for the fan experience. A $125 million retraceable roof convert with canopy horseshoeing to protect the fans from rain and sun will refine the overall look and experience of the stadium. An emerging trend in the baseball arena is the backdrop of social media where fans are increasingly projecting themselves to the world through social media platforms such as Instagram, Facebook, Twitter among other platforms. Reichard (2017) notes that fostering social media has prominently become integral for top-notch sports organizations. Subsequently, the proposed stadium will incorporate a $1.25 million Wi-Fi infrastructure to enable the fans to share an instant experience which as well will facilitate in expanding the stadium's fan base.
The design embraces the trend of establishment where the fans could assemble for fun prior to or after the game. With the current thinking, a restaurant and art gallery worth | $8 million, a lounge and night club investment worth $20 million, a stadium club worth $20 million scattered around the stadium will provide centers for diverse entertainment joints. Also on the entertainment front is a franchise museum worth $4.5 million, $1 million worth cabanas and pool and $1 million famous art murals across the stadium. Given that the stadium location is around a well-conserved ecological area, above the Cumberland River, the construction will incorporate natural feel by installing a grass field at a cost of $380,000 thousand and undertaking annual field-grass maintenance at an annual cost of $52,000 thousand. Consequently, the ballpark will account as a green stadium contributing to the global call for ecological conservation. Other unique features of the stadium include a $ 2.5 million standing room view designated section and a $25 million handheld guides at premier seating to order food, surf the web, and play interactive games. Consequently, the fans attending events at the ballpark will have diverse access to food and drink options including pork steaks, nachos, toasted ravioli, bratwurst, sandwiches, peanuts among others.
Stadium Financials Overview
Funding for complex infrastructures may mainly be in the form of public funding and private funding. The Academy (2008) identifies that the public funding may be in the form of special authority bonds, municipal bonds, certificate of participation and taxes. The public funding maybe informs of restaurant rights, cash donations, naming rights, sponsorships, contributions, parking fees, lease agreements, advertising, concessionaire or luxury and preferred seating (Academy, 2007). The proposed stadium complex will be constructed at a projected cost of $828,682,000 million which will be partially funded by off pocket initial funding of $348,682,000 and general obligation bond of $480 million raised through hospitality taxes by the Nashville Metro Government. Lizzie (2017) notes that public funding is inevitable in sports facilities since such complex infrastructure entails adjacent infrastructures that are solely the mandate of the local of the national government.
Strengths
The objective of private financing is realizing a solid return on investment within a reasonable time frame. The stadium located in Nashville, Tennessee which as the 4th strongest economy in the US provides an ideal hub for a private-public funded sports facility. Moody's Investors Service ranked Nashville economy 8th among the 10 most diversified local economies with the leading business in insurance, finance, transportation technology, biotechnology, health care, higher education, publishing, music, entertainment, tourism, and conventions. The residents average annual income of $36,067 is above the US residents average annual income of 28,555 elucidating the economic viability of the Nashville locality (City Data, 2019). Public funding of the stadium complex attracts both commercial and residential development in the locality resulting in benefits down the road that covers the upfront cost funded with public resources (Coates & Humphreys, 2003). The Shelby Park areas have particularly is experiencing multiple revitalization projects and a booming population that would sustain a Major League Baseball team.
The statistics from the Tenessee Department of Finance & Administration demonstrates a higher than projected revenue collection (2-3% higher) in the Nashville Metropolitan in the FY 2017-2018 demonstrating an economic resurgence of the metropolitan (Pellegrin, 2018). The Moody's Investors Service assigned the Davidson County and the Metropolitan Government of Nashville at "Aa2" rating while the S&P Global rating assigned a "AA" ratings. The ratings imply a strong capacity for the metropolitan and county to meet the financial obligation, hence lower credit risk (MGN & Davidson County,2017).
Weaknesses
Public funding for sports facilities is greatly debatable. Politics precedes any form of public funding (Mayer, 2005), hence political goodwill is essential for the approval of $480 million public subsidy for funding of the stadium. Public funding requires approval which in some scenarios requires voter referendum resulting in uncertainty as well as cost implication for rallying the funding (Mayer, 2005). As well, public funding has constraints such as procurement bureaucratic guidelines and public hiring requirement and union construction workers use (Lizzie, 2017). Farren (2017) observed that one school of thought advocating against the public funding of sports facilities argues that the economic implication of sports facilities as minimal with limited return on investment. Moreover, diverting public funds from public needs such as education, emergency medical services, transport facilities, civic parks, community policing to fund sports facilities hurts the local residents (Dorfman, 2015; IGM Forum, 2017)
According to Farren (2017) using the general obligation funding of sports facilities increases the debt burden of the local municipalities subsequently reducing the debt ranking of the municipality and reducing the subsequent opportunities to raise public bonds. For example, the Pearl Mississippi municipality funding of the Mississippi Braves stadium through a construction bond resulted to a cut of Pearl's debt rating to junk status by the Moody's Investors Service as a result of the stadium debt. The poor rating resulted from the low tax revenues to service the construction bond (Farren 2017). Moreover, as Goldkamp (2016) elucidates, it's the investors and franchises that reap the significant benefit of the sports facilities who may often be from outside the local community at a cost of the local taxpayers and fans. Private funding is without conceivable constraints. Lizzie (2017) notes that a key challenge of the privately funded stadium is the return on investments where the potential streams of revenue do not sufficiently cover the investment cost within a reasonable time period.
Opportunities
There exists no MLB in Nashville or even Tennesse state with the closers team being Atlanta Braves implying a major market gap in MLB in Tennessee. As Taylor (2017) notes, the vibrant economy with a mix of technologically savvy and corporate laden individuals provides a sufficient pool and robust market for the 40,000 seat capacity stadium and support of a MLB franchise. The economy host major corporations such as Nissan, Bridgestone Americas, and Ryman Hospitality among others that would offer incentives for major leagues to relocate and sign up to use the proposed Nashville MLB park (Jankowski, 2019). Nashville has a booming population which amounted to 1.9 million people with a growth rate of 1.1 % (above the 0.9% US population growth rate) ranking it as the 39th metropolitan area and job growth of 3.2 % (Allen, 2016; Forbes, 2019). The Forbes (2019) ranks Nashville 17th on the category of best places for careers and business, 12th in job growth and 121 in cost of doing business. Moreover, the city is a music and entertainment hub hosting the Ryman Auditorium, Music Hall of Fame and Museum, Nashville Opera, Belcourt Theatre, Nashville Ballet, and Music City Drum and Bugle Corps as well as numerous honky-tonk bars located in downtown Nashville (Forbes, 2017).
The Hospitality Valuation Services (HVS) notes Nashville has recorded an accelerated and strong growth of the hospitality industry with Nashville occupancy rates outpacing the nations occupancy rates (Allen, 2016). The metropolitan recorded 15.2 million visitors in 2018 with an associated direct visitor expenditure of $6.5 billion, 68320 jobs created and $495 taxes generated in 2017 (Allen 2016). The robust growth in the hospitality index yields an increasing hospitality tax revenue providing sufficient revenue streams. Moreover, Nashville is one of the six cities in the US with three interstate connection implying that over 40% of the US population resides approximately 600 miles of Nashville, hence easy access to Nashville. The city of Nashville has major professional hockey and soccer leagues implying a potential for a major MLB. The Nashville Soccer Club is one such Major League Soccer franchise based in Nashville Tennesse and scheduled to begin its games in 2020. The Nashville SC plays at the 69143 seat Nissan Stadium which is a multi-purpose stadium owned by the Davidson County and the Nashville Metropolitan Government. Discussing the feasibility of league expansion, the MLB commissioner Rob Manfred highlighted Nashville as a feasible city whose sentiments were echoed by San Francisco Bay businessman John Loar who pointed out plans set up a 42,000-seat stadium that will be home to an MLB franchise (Deas, 2019).
Threats
There exist other baseball parks in Nashville Tennessee that would be potential competitors to the proposed MLB park. Although there exists no MLB park in Nashville, there exist minor league baseball parks (Mock, 2019). The First Tennessee Park that opened in 2015 with a capacity of 10,000 people is the major baseball park in Nashville (Fox, Kessler and Norwood 2017). The ballpark is the home to the city-funded Triple-A Nashville Sounds and has recorded a high of 11824 audiences in March 2019 during the Texas Rangers vs Nashville Sounds game. Given that the recent $91 million investment in the 10,000 seat First Tennessee Park by the Nashville Metro government, considering an MLB may pause a potential constraint in sourcing the $480 public funding (Deas, 2019). As well Mayor David Briley reiterates that the scheduled Nashville Fairground 350,000 stadium construction at a cost of $275 million by the city puts a constraint on availability of public funds to finance the current project (Deas, 2019).
The multipurpose 69143 seat Nissan Stadium that enables hosting of major events such as the CMA music festival in addition to soccer games will be a distinct competitor to the proposed MLB stadium. As well the $635-million Music City Center (MCC) unveiled in 2013 in downtown Nashville featuring exhibit halls, foot ballroom, a junior ballroom, and 60 breakout meeting rooms provides convention space that the proposed ballpark complex will compete with (Allen 2016). Currently, the Davidson County and the Metropolitan Government of Nashville is servicing a $445 million general obligation bond issued in February 2017 to finance public work projects and backed on ad valorem taxes that will mature in 2036 (MGN & Davidson County,2017). Frank & Jozsa (2012) caution that in the event that a recession resulting from a sluggish economy occurs, paralyzing the local economy of Nashville, a reduction in entertainment expenditure including sports expenditure would be inevitable. Consequently, the ballpark would report depressed revenues not only by the stadium but as well as the auxiliary business.
Sponsorships Selection
Corporate sponsorships are ubiquitous in MLB business as they are the main source of revenue in major league sports. Long term sustainability of flow or resources is an essential parameter in selecting a sponsor for a MLB ballpark. As Seybert, (2017) points out, beverage corporates sponsors are prevalent in professional sports sponsorship with major brands such as Bud Light and Budweiser being the sponsors of the National Football League and MLB. It's not uncommon for the Budweiser logo to appear while watching or attending a MLB game. Chiaruáin (2017) identifies that the global sponsorship expenditure exceeded $ 60 Billion in 2016, with sports sponsorship accounting for 70% of the sponsorship in the US. The experience of Red bull sponsorship of the MetroStars that saw an increase in soccer fan base, a sport that traditionally had low fan base in the US, reiterates the popularity corporate sponsorship yields for a major sports league (Chiaruáin, 2017).
Jack Daniels, a Tennessee Whiskey brand has been identified as the sponsor or the proposed MLB stadium. The sponsorship will be equivalent to $2.2 million per sponsorship deal which will entail the transfer of naming rights. Jack Daniels is the premium top-selling American Whiskey across the globe and produced by the Jack Daniel Distillery in Located in Lynchburg Tennessee. The Jack Daniels brand has been in existence since 1875 recording increasing growth over the decades to emerging as a leading whiskey brand globally. Given that Tennesse is the home of Jack Daniel's, the sponsorship of the proposed MLB ballpark resonates with the location of the sponsor. In other terms, the sponsorship has sentimental value for Jack Daniels Distillery. The Jack Daniels sponsorship is an enormously valuable asset for the proposed MLB ballpark. Although Jack Daniels has not been a mainstream sponsor of baseball leagues, over the years it has ventured in into the baseball sponsoring space (Seybert, 2017). Jack Daniels has sponsored major leagues such as the Texas Rangers and holds naming-rights of Rangers Ballpark Diamond Club in Arlington. The management of the Rangers Ballpark credits the sponsorship of Jack Daniels as the principal reason for the ballpark's high attendance records relative to other MLB ballparks (Carlisle, 2014).
Sport is not merely about a game, but it's also an entity configured to generate money, hence sponsorship has a twofold objective, supporting the game and generating value for the sponsors. Corporate sponsorship offers exploitable commercial opportunities to the sponsors. The corporate sponsors have an opportunity to advertise to a massive target audience. Seybert, (2017) posits that alcohol commercials during MLB games stick in the mind of the consumers realizing the objective of a commercial. MLB sponsorship enables product amplification and consumer engagement. According to Cornwell, et al. (2004), an announcement of major league sponsorship is associated with an increase in the stock price of the sponsoring firms. Cornwell, et al. (2004) observed a $123 million to $558 million increase in share value as a result of a sponsorship announcement implying a substantial return on investment for corporate sponsorship of major sports leagues. The baseball fan base is to a large extent a representation of the target market of alcohol corporates, hence the Jack Daniels sponsorship confers advertising market opportunity to the appropriate customer base. Moreover, corporate brands attract fan allegiance and loyalty for long term sponsorship of specific leagues. Diverse geographical locations resonate with sports, hence sports sponsorship enables the corporate sponsors to maneuver extant language and/or cultural boundaries enabling expansion of customer base.
Conclusion
A sports complex and a major league baseball team are inevitable in the revitalized metropolitan of Nashville, Tennessee. The economic analysis demonstrates the feasibility of the proposed 43710 people capacity ballpark to be constructed at the Shelby Baseball field.
References
Academy, U. S. S. (2008, February 14). Financing Options and Facility Development. Retrieved May 7, 2019, from The Sport Journal website: http://thesportjournal.org/article/financing-options-and-facility-development/
Allen, C. (2016). In Focus: Nashville, TN. Retrieved May 7, 2019, from https://www.hvs.com/article/7896-in-focus-nashville-tn
Carlisle, C. (2014). Texas Rangers sign Jack Daniels as major club sponsor. Retrieved May 7, 2019, from Dallas Business Journal website: https://www.bizjournals.com/dallas/news/2014/01/09/texas-rangers-signs-major-club.html
Chiaruáin, A. (2017, February 3). The Benefits of Sports Sponsorships in the Digital Age of Visual Data. Retrieved May 7, 2019, from LogoGrab Blog website: https://blog.logograb.com/benefits-sports-sponsorships-in-digital-age-visual-data/
City Data (2019). Nashville: Economy – Major Industries and Commercial Activity, Incentive ProgramsNew and Existing Companies. Retrieved May 7, 2019, from http://www.city-data.com/us-cities/The-South/Nashville-Economy.html
Coates, D., & Humphreys, B. (2003). Professional Sports Facilities, Franchises and Urban Economic Development. Public Finance and Management, 3.
Cornwell, T. B., Pruitt, S. W., & Clark, J. M. C. (2004). The " Official Paper " On Official Sponsorships?: The Impact Of Major League Sports Official Sponsorship Announcements On The Stock Prices Of Sponsoring Firms.
Deas, T. (2019). Is Nashville ready for a MLB franchise? Meet the man with a plan. Retrieved May 7, 2019, from The Tennessean website: https://www.tennessean.com/story/sports/2019/01/20/mlb-nashville-major-league-expansion-dave-stewart-tony-la-russa-nhl-nfl/2579858002/
Dorfman, J. (2015). Publicly Financed Sports Stadiums Are A Game That Taxpayers Lose. Retrieved May 7, 2019, from Forbes website: https://www.forbes.com/sites/jeffreydorfman/2015/01/31/publicly-financed-sports-stadiums-are-a-game-that-taxpayers-lose/
Ebert, A., & Ballard, A. (2017). Major League Soccer Expansion Kicks Off Stadium Financing Pitches. Retrieved May 7, 2019, from https://www.bna.com/major-league-soccer-n73014470887/
Farren, M. (2017). A Case Study on Stadium Subsidies: Prince William County and the Potomac Nationals. Retrieved May 7, 2019, from Medium website: https://medium.com/concentrated-benefits/a-case-study-on-stadium-subsidies-prince-william-county-and-the-potomac-nationals-c39bbfd9353a
Forbes. (2019.). Nashville, TN. Retrieved May 7, 2019, from Forbes website: https://www.forbes.com/places/tn/nashville/
Frank, P., & Jozsa, JR. (2012). Public financing of minor league stadium a risky investment. Retrieved May 7, 2019, from https://www.sportsbusinessdaily.com:443/en/Journal/Issues/2012/09/10/Opinion/Frank Jozsa.aspx
Fox, William, Lwarence Kessler, and Alex Norwood. (2017). Economic Impact: Nashville MLS Team. Knoxville : University of Tennessee.
Goldkamp, J. (2016). Is Public Financing for Private Stadiums a Public Good? Probably Not. Retrieved May 7, 2019, from Non Profit News | Nonprofit Quarterly website: https://nonprofitquarterly.org/2016/09/15/public-financing-private-stadiums-public-good-probably-not/
IGM Forum. (2017). Sports Stadiums | IGM Forum. Retrieved May 7, 2019, from http://www.igmchicago.org/surveys/sports-stadiums
Jankowski, P. (2019). The 2019 NFL Draft Is Another Reason Nashville Is Still Nowville. Retrieved May 7, 2019, from Forbes website: https://www.forbes.com/sites/pauljankowski/2019/04/23/the-2019-nfl-draft-is-another-reason-nashville-is-still-nowville/
Kreyling, C. (n.d.). Nashville Past and Present. 31.
Lizzie, M. (2017, August 11). Rays can learn from Oakland A's new privately funded stadium. Retrieved May 7, 2019, from DRaysBay website: https://www.draysbay.com/2017/8/11/16129028/tampa-bay-rays-oakland-as-privately-funded-stadium-mlb
Mayer, F. (2005). Stadium Financing: Where We Are, How We Got Here, and Where We Are Going. 12, 33.
MGN & Davidson County. (2017). The Metropolitan Government of Nashville and Davidson County. 84.
Mock, J. (2019.). First Tennessee Park – BaseballParks.com. Retrieved May 7, 2019, from https://baseballparks.com/indepth/nashville-1/
Ozanian, M. (2018). How MLB Is Successfully Getting Younger, More Diverse Fans. Retrieved May 7, 2019, from Forbes website: https://www.forbes.com/sites/mikeozanian/2018/05/23/how-mlb-is-successfully-getting-younger-more-diverse-fans/
Pellegrin, M. (2018). FY 2017-2018 Tennessee Tax Revenue Tracker. Retrieved May 7, 2019, from The Sycamore Institute website: https://www.sycamoreinstitutetn.org/2018/08/30/tn-revenue-july-2018/
Peterson, R., Rader, B., Holtzman, J., Jamail, M., Peterson, R., & Laue, G. (2019). Baseball | History, Definition, & Facts. Retrieved May 7, 2019, from Encyclopedia Britannica website: https://www.britannica.com/sports/baseball
Reichard, K. (2017). Creating SunTrust Park Spaces With Tech, Social Media. Retrieved May 7, 2019, from Ballpark Digest website: https://ballparkdigest.com/2017/08/10/creating-suntrust-park-spaces-with-tech-social-media/
Reichard, K. (2019). Vision for New Montreal MLB Ballpark: Anchor for Mixed-Use Development. Retrieved May 7, 2019, from Ballpark Digest website: https://ballparkdigest.com/2019/03/31/vision-for-new-montreal-mlb-ballpark-anchor-for-mixed-use-development/
Seybert, Z. (2017). Jack Daniel's teams up with the NBA to become Official Partner. Retrieved May 7, 2019, from Front Office Sports website: https://frntofficesport.com/jack-daniels-teams-up-with-the-nba-to-become-official-partner/
Taylor, P. L. (2017). Nashville Is One Of America's Hottest Cities Right Now And It's Not Just The Hockey. Retrieved May 7, 2019, from Forbes website: https://www.forbes.com/sites/petertaylor/2017/06/02/nashville-is-on-a-red-hot-roll-and-its-not-just-the-predators/
Tucker, T. (2014). Falcons, Braves stadium designs advance. Retrieved May 7, 2019, from https://www.ajc.com/sports/falcons-braves-stadium-designs-advance/vmuU5Fti4wia7Cd9tFsyLK/
---
Are you busy and do not have time to handle your assignment? Are you scared that your paper will not make the grade? Do you have responsibilities that may hinder you from turning in your assignment on time? Are you tired and can barely handle your assignment? Are your grades inconsistent?
Whichever your reason is, it is valid! You can get professional academic help from our service at affordable rates. We have a team of professional academic writers who can handle all your assignments.
Plagiarism free papers
Timely delivery
Any deadline
Skilled, Experienced Native English Writers
Subject-relevant academic writer
Adherence to paper instructions
Ability to tackle bulk assignments
Reasonable prices
24/7 Customer Support
Get superb grades consistently
Online Academic Help With Different Subjects
Literature
Students barely have time to read. We got you! Have your literature essay or book review written without having the hassle of reading the book. You can get your literature paper custom-written for you by our literature specialists.
Finance
Do you struggle with finance? No need to torture yourself if finance is not your cup of tea. You can order your finance paper from our academic writing service and get 100% original work from competent finance experts.
Computer science
Computer science is a tough subject. Fortunately, our computer science experts are up to the match. No need to stress and have sleepless nights. Our academic writers will tackle all your computer science assignments and deliver them on time. Let us handle all your python, java, ruby, JavaScript, php , C+ assignments!
Psychology
While psychology may be an interesting subject, you may lack sufficient time to handle your assignments. Don't despair; by using our academic writing service, you can be assured of perfect grades. Moreover, your grades will be consistent.
Engineering
Engineering is quite a demanding subject. Students face a lot of pressure and barely have enough time to do what they love to do. Our academic writing service got you covered! Our engineering specialists follow the paper instructions and ensure timely delivery of the paper.
Nursing
In the nursing course, you may have difficulties with literature reviews, annotated bibliographies, critical essays, and other assignments. Our nursing assignment writers will offer you professional nursing paper help at low prices.
Sociology
Truth be told, sociology papers can be quite exhausting. Our academic writing service relieves you of fatigue, pressure, and stress. You can relax and have peace of mind as our academic writers handle your sociology assignment.
Business
We take pride in having some of the best business writers in the industry. Our business writers have a lot of experience in the field. They are reliable, and you can be assured of a high-grade paper. They are able to handle business papers of any subject, length, deadline, and difficulty!
Statistics
We boast of having some of the most experienced statistics experts in the industry. Our statistics experts have diverse skills, expertise, and knowledge to handle any kind of assignment. They have access to all kinds of software to get your assignment done.
Law
Writing a law essay may prove to be an insurmountable obstacle, especially when you need to know the peculiarities of the legislative framework. Take advantage of our top-notch law specialists and get superb grades and 100% satisfaction.
What discipline/subjects do you deal in?
We have highlighted some of the most popular subjects we handle above. Those are just a tip of the iceberg. We deal in all academic disciplines since our writers are as diverse. They have been drawn from across all disciplines, and orders are assigned to those writers believed to be the best in the field. In a nutshell, there is no task we cannot handle; all you need to do is place your order with us. As long as your instructions are clear, just trust we shall deliver irrespective of the discipline.
Are your writers competent enough to handle my paper?
Our essay writers are graduates with bachelor's, masters, Ph.D., and doctorate degrees in various subjects. The minimum requirement to be an essay writer with our essay writing service is to have a college degree. All our academic writers have a minimum of two years of academic writing. We have a stringent recruitment process to ensure that we get only the most competent essay writers in the industry. We also ensure that the writers are handsomely compensated for their value. The majority of our writers are native English speakers. As such, the fluency of language and grammar is impeccable.
What if I don't like the paper?
There is a very low likelihood that you won't like the paper.
Reasons being:
When assigning your order, we match the paper's discipline with the writer's field/specialization. Since all our writers are graduates, we match the paper's subject with the field the writer studied. For instance, if it's a nursing paper, only a nursing graduate and writer will handle it. Furthermore, all our writers have academic writing experience and top-notch research skills.
We have a quality assurance that reviews the paper before it gets to you. As such, we ensure that you get a paper that meets the required standard and will most definitely make the grade.
In the event that you don't like your paper:
The writer will revise the paper up to your pleasing. You have unlimited revisions. You simply need to highlight what specifically you don't like about the paper, and the writer will make the amendments. The paper will be revised until you are satisfied. Revisions are free of charge
We will have a different writer write the paper from scratch.
Last resort, if the above does not work, we will refund your money.
Will the professor find out I didn't write the paper myself?
Not at all. All papers are written from scratch. There is no way your tutor or instructor will realize that you did not write the paper yourself. In fact, we recommend using our assignment help services for consistent results.
What if the paper is plagiarized?
We check all papers for plagiarism before we submit them. We use powerful plagiarism checking software such as SafeAssign, LopesWrite, and Turnitin. We also upload the plagiarism report so that you can review it. We understand that plagiarism is academic suicide. We would not take the risk of submitting plagiarized work and jeopardize your academic journey. Furthermore, we do not sell or use prewritten papers, and each paper is written from scratch.
When will I get my paper?
You determine when you get the paper by setting the deadline when placing the order. All papers are delivered within the deadline. We are well aware that we operate in a time-sensitive industry. As such, we have laid out strategies to ensure that the client receives the paper on time and they never miss the deadline. We understand that papers that are submitted late have some points deducted. We do not want you to miss any points due to late submission. We work on beating deadlines by huge margins in order to ensure that you have ample time to review the paper before you submit it.
Will anyone find out that I used your services?
We have a privacy and confidentiality policy that guides our work. We NEVER share any customer information with third parties. Noone will ever know that you used our assignment help services. It's only between you and us. We are bound by our policies to protect the customer's identity and information. All your information, such as your names, phone number, email, order information, and so on, are protected. We have robust security systems that ensure that your data is protected. Hacking our systems is close to impossible, and it has never happened.
How our Assignment  Help Service Works
You fill all the paper instructions in the order form. Make sure you include all the helpful materials so that our academic writers can deliver the perfect paper. It will also help to eliminate unnecessary revisions.
2.      Pay for the order
Proceed to pay for the paper so that it can be assigned to one of our expert academic writers. The paper subject is matched with the writer's area of specialization.
3.      Track the progress
You communicate with the writer and know about the progress of the paper. The client can ask the writer for drafts of the paper. The client can upload extra material and include additional instructions from the lecturer. Receive a paper.
4.      Download the paper
The paper is sent to your email and uploaded to your personal account. You also get a plagiarism report attached to your paper.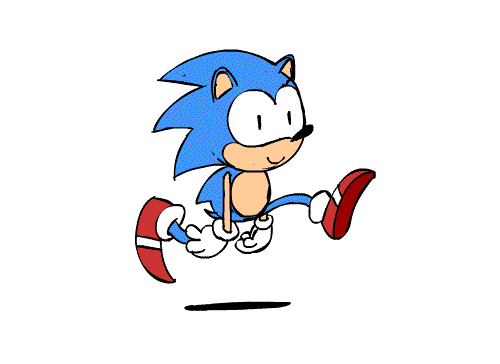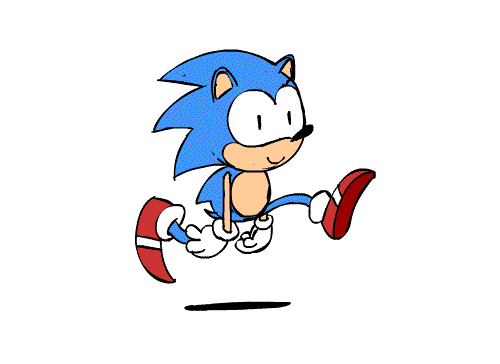 PLACE THIS ORDER OR A SIMILAR ORDER WITH US TODAY AND GET A PERFECT SCORE!!!
---