Pilgrim's Pride
FEED BLUNDERS THAT COULD LEAD TO A POTENTIAL BANKRUPTCY FOR PILGRIMS PRIDE: PRODUCTIONS & OPERATIONS Management
Don't use plagiarized sources. Get Your Custom Essay on
Pilgrim's Pride Layoffs Thesis Paper 10 pages
Just from $9/Page
The objective of this research is to examine the operating market for chicken producers which is incidentally one of the most volatile environments witnessed in many years due to the changes in the use of feed products and most particularly corn feed products. Historically, corn has been used for human consumption and animal feed however, under current law, oil and gasoline refiners are required to use corn in the production of biofuel. This change has adversely affected the financial stability of Pilgrim's Pride, the nation's largest poultry producer by volume.
MARKET ANALYSTS REPORTS
According to a May 16, 2008, 'Market Watch' report entitled: "Chicken Producers Bank on Summer Rally," the past year has been a tough one for those in the poultry business "with supply outpacing demand and feed-grain prices going through the roof. But producers are hoping all that changes when the barbeques come out of hibernation." (Andrejczak, 2008) Grain prices have been rising driven by "the diversion of corn to make ethanol" resulting in the cost of "producing a live chicken" to rise by "as much as 65% over the past two years." (Andrejczak, 2008) Food industry analysts in this report are stated to have begun to show "…cautious optimism in the market after a long winter of poor returns, betting that business is finally ready to rebound." (Andrejczak, 2008) While price increases have been forecast by some market analysts to likely "…outpace rising commodity costs in the short-term" and perhaps even longer it is stated that an expectation existed for a rise to occur in the price of chickens by July or August which was expected to "rally to levels that would more than offset corn costs and bring cash spreads for commodity operators to the levels seen last summer." (Andrejczak, 2008) A net loss of $111.4 million for the three months ending March 29 was reported by Pilgrim's Pride. The good news for companies like Pilgrim's Pride is that "investors are showing a growing risk appetite for chicken stocks…despite surging feed-grain prices." (Andrejczak, 2008) In fact, Pilgrim's Pride, while down 16%, has witnessed stock gains after a "52-week low in early April." (Andrejczak, 2008)
There are stated to be three facts that result in optimism among analysts:
1) Companies are cutting production;
2) Weekly egg sets are declining; and 3) Prices are responding positively to the thinning supply lines. (Andrejczak, 2008)
The slowdown in production is stated to be a "direct response to the surge in feed-grain prices last fall." (Andrejczak, 2008) Production was cut by Pilgrim's Pride by approximately 5% in June of 2008 however "not everyone is following the same course" as the Tyson company is adhering to current output and it is noted that Sanderson has plans to raise its output by 4%." (Andrejczak, 2008) At the time of this report, it is stated that "Rivers of Pilgrim's Pride told investors at a BMO Capital Markets conference he'd like the industry to trim total production by 3% to 4% calling it a prudent move in light of recent price volatility in the grain markets." (Andrejczak, 2008) Producer's profit margins will not see improvement "unless spot-market prices for chicken move up fast enough to cover costs paid for corn and soybean male to feed chicken flocks." (Andrejczak, 2008)
Ballpark figures that would enable this are stated as follows:
Leg quarters – 50 to 52 cents per pound;
Wings – approximately $1.25 per pound;
Skinless boneless breast meat – $1.80 to $1.90; and Whole birds – $.86 to $.87 per pound. (Andrejczak, 2008)
It was reported in a March 13, 2008 news report that rising animal feed ingredient costs has resulted in Pilgrim's Pride announcing that it "can no longer afford several of its distribution plants." (Pulley, 2008) According to Ray Atkinson, director of Pilgrim's Pride corporate communications this has resulted in the company's decision to layoff 1,100 workers "because the feed they use that's made from corn has gotten so expensive." (Pulley, 2008) Pilgrim's Pride purchases about 324-million bushels of corn each year and it is stated that a 1% price rise equals approximately "…$3 million plus to the bottom line." (Pulley, 2008) The reason for the rises in corn prices are due to "higher production costs for ethanol gas, which also comes from corn." (Pulley, 2008) The ethanol policies over the past couple of years are accredited for causing the rise in prices because of the mandates that the government has put in place for the blend of ethanol and gasoline." (Pulley, 2008) The expectation is stated that costs of corn will only rise further and a projected increase of $700 million in Pilgrim Pride's gain costs is stated for the year's 2008 total. The report states that every food company "uses grain in some way whether they are making chicken or beef, and pork, or whether they're another kind of company" such as makers of soft drink using high fructose corn syrup. (Pulley, 2008; paraphrased)
II. BIOFUELS
Biofuels are "…transportation fuels produced from biomass" which fall into "two broad categories based on their feedstock and the process used to produce the finished product." (Chevron, 2008) First generation biofuels are produced in two ways:
1) Through the fermentation of either starch-based food products – such as corn kernels; – or 2) Sugar-based food products such as sugar cane – into ethanol. (Chevron, 2008)
Processing vegetable oils is another way of producing biofuels from such as "soy, rapeseed and palm, into biodiesel." (Chevron, 2008) Second-generation biofuels are produced from "a wider variety of nonfood sources, such as cellulose, algae and recovered waste products." (Chevron, 2008) Second generation biofuels are still in the earliest stages of development however, it is expected that second-generation biofuels "could play an integral role in diversifying the world's energy sources by greatly expanding the pool of potential feedstocks while not using food-based products for fuel." (Chevron, 2008)
There is a potential for the fuels to be created "…from renewable resources such as switchgrass, forest and agricultural residues, municipal solid waste, and new energy crops." (Chevron, 2008) The role that these "next-generation fuels may play…in diversifying the world's energy sources and curbing greenhouse gas emissions…" is one that is important. The benefits of biofuels include the fact that they are renewable sources in that they can be regrown and the "processing technology and the type of fuel produced…depending on the feedstock…" gives biofuels the potential to offer 'environmental benefits such as lower carbon emissions and lower sulfur compared with conventional petroleum-based fuels." (Chevron, 2008)
Chevron reports that the standard requirements for fuel producers is that they use "at least 36 billion gallons of biofuels by 2022. This increase in renewable fuels is projected to represent roughly 5% of the total U.S. gasoline consumption. Most of this increase is expected to be ethanol." (Chevron, 2008) Chevron reports having invested "approximately $2 billion in developing alternative and renewable energy technologies and in energy efficiency systems since 2002" and states expectations that it will spend in excess of $2.5 billion between 2007 and 2008 in this areas. Chevron reports collaboration with leading laboratories and universities for the purpose of developing new "technologies and feedstocks in nonfood biofuels production" and specifically reports having formed 'strategic research alliances with the National Renewable Energy Laboratory, Texas A&M University, the University of California at Davis, the Georgia Institute of Technology, and the Colorado Center for Biorefining and Biofuels. Chevron and Weyerhaeuser Co., one of the world's largest forest products companies, have formed a 50-50 joint venture — Catchlight Energy LLC — to develop the next generation of renewable transportation fuels from nonfood sources. Catchlight's initial focus is developing and demonstrating novel technologies for converting cellulose and lignin — the structural building blocks of all plants and trees — into economical, low-carbon biofuels." (Chevron, 2008)
III. U.S. CORN GROWERS
The work entitled: "U.S. Corn Growers: Producing Food & Fuel" states that critics are questioning the ability of corn growers to meet the demand "for both renewable fuels and traditional markets such as livestock and poultry feed, food processing and exports…" due to accelerated growth in corn use for ethanol." (NCGA, 2008) It is contended by skeptics that the corn industry cannot meet that demand requiring that choices be made concerning which of the corn customers will be supplied first while it is stated by others that "competing uses for grains will drive corn prices – and in turn, retail food prices – to abnormally high levels." (NCGA, 2008) The proponents of prioritizing the demands on grain "in a 'food vs. fuel' scenario are not taking into account the dramatic advances in seed technology, improved agricultural efficiency, innovations in biofuels production and other breakthroughs that are allowing the American farmer to meet the world's need for food, feed, fuel, and other uses." (NCGA, 2008) The National Corn Grower's Association states that the "fundamental societal needs of energy, security and mobility are interconnected with the basic need of nourishment." (NCGA, 2008) The following chart shows the U.S. Corn Supply and Total Use between the years of 1988-1989 and 2008-2009.
Source: NCGA (2008)
U.S. corn growers are stated by the NCGA to have responded to the increase in demand by producing "the five largest corn crops in history over the past five years – with the 2007-08 crop setting an all-time record of 14.4 billion bushels." (NCGA, 2008) Annual production is stated to have averaged 11.3 billion bushels from 2003/04 to 2007/08 compared with an average of 9.5 billion bushels in the previous five crop years." (NCGA, 2008) Acres are planted by corn growers in response to the marketplace signals and when corn demand is high and "revenue per-acres is strong relative to other crops, farmers will plant more corn." (NCGA, 2008) This is precisely what occurred in 2007 as farmers planted "92.9 million acres to corn, a 19% increase over 2006 and the highest levels since 1944." (NCGA, 2008) Farmers planted 87 million acres in 2008 to corn reflecting the rise in prices of other commodities as the basis for this decision. While there are stated to be challenges related to the weather for the 2008/09 corn crop, the report from the USDA predicts "higher-than-expected corn acres planted with an estimated 12 billion bushel harvest…" And "data from ProExporter Network estimates a corn surplus of over one billion bushels in 2008/09 in light of increased demand. There is no shortage of corn in terms of total supply and demand." (NCGA, 2008) The following chart shows the U.S. corn acres 2001-2002 and projected corn acres 2011-2012 as stated by the NCGA.
Source: NCGA (2008)
The National Corn Growers Association states that increase of yield per acre will enable an adequate corn supply to enter all future markets. The average corn yield is stated approximately three bushels per acre each year since the crop year 1995-1006. The ten-year historical trend shows that by 201516 the average corn yield may reach 175 bushels per acres with corn yields advanced at a faster rate due to improvement of the genetics of corn along with biotechnology and practices in management. The following chart shows the U.S. corn yield, 10-year history and trend as stated by the National Corn Grower's Association.
Source: NCGA (2008)
The National Corn Growers Association relates that demand categories for corn "such as livestock production and exports have shown limited future growth- meaning that increased corn supplies will result in more corn available for biofuels production." (NCGA, 2008) The demand in the livestock and poultry sector for corn is stated to have been "relatively flat in the last 10 marketing years." (NCGA, 2008) Additionally, it is stated that the raw field corn fed top livestock is forecast to "decline slightly as more corn is displaced by distiller grains, a co-product of ethanol production." (NCGA, 2008) Also flat ass been the "amount of corn used for human food processing…and corn exports have trended up only slightly." (NCGA, 2008) The following chart shows the ethanol use vs. other corn uses as stated by the National Corn Growers Association.
Source: NCGA (2008)
IV. HUMAN CONSUMPTION FACTS
The National Corn Growers Association states that "Those who say ethanol production is taking food away from humans forget that there are two types of corn growth in the United States. Ethanol is made from field corn, a grain that humans cannot digest in its raw form. It must go through some form of processing first. The corn that humans eat as a vegetable is sweet corn. Some 99% of all corn acres in the U.S. are used to grow field corn." (NCGA, 2008) A mere 1.3% of the corn crop in 2007.08 was used for cereals and approximately 8% of total corn use is accounted for a human food uses. The fact is that "the overwhelming majority of U.S. corn – including exports – is used to feed livestock, not humans." (NCGA, 2008) The following chart shows the U.S. corn usage for the crop year 2007/08.
Source: NCGA (2008)
It is further related by the NCGA, an important fact that the majority of the corn which the U.S. exports is for the purpose of livestock feed instead of food for humans and that the U.S. sent "33% of its corn exports to Japan" in 2006/07 which was used primarily for production of livestock and only on-hundredth of one percent went to the top ten undernourished countries in the world." (NCGA, 2008)
The National Corn Growers Association relates that there is "more food per capital today on a global scale than ever before…the problem is getting the food where it needs to be due to lack of infrastructure, access to capital, political unrest and other factors that result in global hunger. (NCGA, 2008) It is quite often disregarded that "higher global grain prices and the development of a world biofuels trade are creating economic opportunity for small farmers around the world to earn a profit on their crops for the first time in years." (NCGA, 2008) The United Nations' Food and Agricultural Organization reported that bioenergy production "if well managed…can bring new areas of development…new investment, new jobs and new infrastructure that can also benefit the food industry." (NCGA, 2008)
V. DISCUSSION
There is quite a bit of confusion it appears as to precisely what biofuels are and the possibilities that biofuels present in terms of economic prosperity and provision of energy. While some believe that biofuels take from the supply of food for human consumption, this is just not the case. In fact, biofuels have the potential to add to the economic well-being of many throughout the world. The response of poultry producers to rising costs of corn include those of: (1) cutting of production; (2) decline in weekly egg sets; and (3) prices responding to the thinning supply lines. These are precisely what have market analysts hopeful that the market for poultry producers is on the rebound. Ethanol policies have added to the challenges presenting to the poultry market and has resulted in prices being driven up for poultry. This has resulted in layoffs for Pilgrim's Pride and others in the poultry industry.
VI. OPERATIONS MANAGER'S PLAN TO ADDRESS THE PROBLEM & CUT COSTS
There are three alternative actions that can be taken without adding additional costs. There would be initial costs with initiation of these plans but these plans would in the long run result in a decrease in costs of operation. The first action that should be taken is:
1) Installation of a fuel tank onsite so that the company could refuel its own trucks.
2) Secondly, the company should invest in pallets used in the warehouses. These pallets are manufactured from recycled materials and are recyclable upon their wearing out. This will serve to conserve the national forest resources while assisting in rectifying problems associated with scrap tires.
3) The recommended changes include establishment of a fuel surcharge on deliveries of more than $200.00 and would establish a minimum of $300 for product delivery or pickup from the distribution center.
4) Trucks would be routed through use of a delivery schedule and would deliver every other weekday, specifically on Monday, Wednesday and Friday to regions north and west of the location and Tuesday, Thursday and Saturday delivery to the regions south and east of the regional location.
The facts facing the poultry industry cannot be changed however, they can be effectively dealt with and overcome. These changes are due to the rise in biofuel production and use and the requirements of the government concerning biofuels however, with proper operations management, these challenges can be met head-on and with strategic operations planning, the Pilgrim's Pride company can overcome these challenges and move forward in a productive manner that is successful of making the most of the opportunities presented in this industry.
Bibliography
Pulley, Mary (2008) Pilgrim's Pride Layoffs. WHSV.com 13 Mar 2008. Online available at http://www.whsv.com/news/headlines/16665741.html
Andrejczak, Matt (2008) Chicken Producers Bank on Summer Rally. 16 May 2008. Market Watch. Online available at http://www.marketwatch.com/news/story/chicken-producers-look-summer-rally/story.aspx?guid=%7B9D4F30EE-30A4-4032-9E84-798C830BE3A4%7D
Biofuels: Turning Trash into Treasure (2008) Chevron – Human Energy. Mar 2008. Online available at http://www.chevron.com/deliveringenergy/biofuels/
U.S. Corn Growers: Producing Food & Fuel (2008) National Corn Grower's Association. Online available at http://www.ethanol.org/pdf/contentmgmt/NCGA_Food_and_Fuel_08.pdf
---
Are you busy and do not have time to handle your assignment? Are you scared that your paper will not make the grade? Do you have responsibilities that may hinder you from turning in your assignment on time? Are you tired and can barely handle your assignment? Are your grades inconsistent?
Whichever your reason is, it is valid! You can get professional academic help from our service at affordable rates. We have a team of professional academic writers who can handle all your assignments.
Plagiarism free papers
Timely delivery
Any deadline
Skilled, Experienced Native English Writers
Subject-relevant academic writer
Adherence to paper instructions
Ability to tackle bulk assignments
Reasonable prices
24/7 Customer Support
Get superb grades consistently
Online Academic Help With Different Subjects
Literature
Students barely have time to read. We got you! Have your literature essay or book review written without having the hassle of reading the book. You can get your literature paper custom-written for you by our literature specialists.
Finance
Do you struggle with finance? No need to torture yourself if finance is not your cup of tea. You can order your finance paper from our academic writing service and get 100% original work from competent finance experts.
Computer science
Computer science is a tough subject. Fortunately, our computer science experts are up to the match. No need to stress and have sleepless nights. Our academic writers will tackle all your computer science assignments and deliver them on time. Let us handle all your python, java, ruby, JavaScript, php , C+ assignments!
Psychology
While psychology may be an interesting subject, you may lack sufficient time to handle your assignments. Don't despair; by using our academic writing service, you can be assured of perfect grades. Moreover, your grades will be consistent.
Engineering
Engineering is quite a demanding subject. Students face a lot of pressure and barely have enough time to do what they love to do. Our academic writing service got you covered! Our engineering specialists follow the paper instructions and ensure timely delivery of the paper.
Nursing
In the nursing course, you may have difficulties with literature reviews, annotated bibliographies, critical essays, and other assignments. Our nursing assignment writers will offer you professional nursing paper help at low prices.
Sociology
Truth be told, sociology papers can be quite exhausting. Our academic writing service relieves you of fatigue, pressure, and stress. You can relax and have peace of mind as our academic writers handle your sociology assignment.
Business
We take pride in having some of the best business writers in the industry. Our business writers have a lot of experience in the field. They are reliable, and you can be assured of a high-grade paper. They are able to handle business papers of any subject, length, deadline, and difficulty!
Statistics
We boast of having some of the most experienced statistics experts in the industry. Our statistics experts have diverse skills, expertise, and knowledge to handle any kind of assignment. They have access to all kinds of software to get your assignment done.
Law
Writing a law essay may prove to be an insurmountable obstacle, especially when you need to know the peculiarities of the legislative framework. Take advantage of our top-notch law specialists and get superb grades and 100% satisfaction.
What discipline/subjects do you deal in?
We have highlighted some of the most popular subjects we handle above. Those are just a tip of the iceberg. We deal in all academic disciplines since our writers are as diverse. They have been drawn from across all disciplines, and orders are assigned to those writers believed to be the best in the field. In a nutshell, there is no task we cannot handle; all you need to do is place your order with us. As long as your instructions are clear, just trust we shall deliver irrespective of the discipline.
Are your writers competent enough to handle my paper?
Our essay writers are graduates with bachelor's, masters, Ph.D., and doctorate degrees in various subjects. The minimum requirement to be an essay writer with our essay writing service is to have a college degree. All our academic writers have a minimum of two years of academic writing. We have a stringent recruitment process to ensure that we get only the most competent essay writers in the industry. We also ensure that the writers are handsomely compensated for their value. The majority of our writers are native English speakers. As such, the fluency of language and grammar is impeccable.
What if I don't like the paper?
There is a very low likelihood that you won't like the paper.
Reasons being:
When assigning your order, we match the paper's discipline with the writer's field/specialization. Since all our writers are graduates, we match the paper's subject with the field the writer studied. For instance, if it's a nursing paper, only a nursing graduate and writer will handle it. Furthermore, all our writers have academic writing experience and top-notch research skills.
We have a quality assurance that reviews the paper before it gets to you. As such, we ensure that you get a paper that meets the required standard and will most definitely make the grade.
In the event that you don't like your paper:
The writer will revise the paper up to your pleasing. You have unlimited revisions. You simply need to highlight what specifically you don't like about the paper, and the writer will make the amendments. The paper will be revised until you are satisfied. Revisions are free of charge
We will have a different writer write the paper from scratch.
Last resort, if the above does not work, we will refund your money.
Will the professor find out I didn't write the paper myself?
Not at all. All papers are written from scratch. There is no way your tutor or instructor will realize that you did not write the paper yourself. In fact, we recommend using our assignment help services for consistent results.
What if the paper is plagiarized?
We check all papers for plagiarism before we submit them. We use powerful plagiarism checking software such as SafeAssign, LopesWrite, and Turnitin. We also upload the plagiarism report so that you can review it. We understand that plagiarism is academic suicide. We would not take the risk of submitting plagiarized work and jeopardize your academic journey. Furthermore, we do not sell or use prewritten papers, and each paper is written from scratch.
When will I get my paper?
You determine when you get the paper by setting the deadline when placing the order. All papers are delivered within the deadline. We are well aware that we operate in a time-sensitive industry. As such, we have laid out strategies to ensure that the client receives the paper on time and they never miss the deadline. We understand that papers that are submitted late have some points deducted. We do not want you to miss any points due to late submission. We work on beating deadlines by huge margins in order to ensure that you have ample time to review the paper before you submit it.
Will anyone find out that I used your services?
We have a privacy and confidentiality policy that guides our work. We NEVER share any customer information with third parties. Noone will ever know that you used our assignment help services. It's only between you and us. We are bound by our policies to protect the customer's identity and information. All your information, such as your names, phone number, email, order information, and so on, are protected. We have robust security systems that ensure that your data is protected. Hacking our systems is close to impossible, and it has never happened.
How our Assignment  Help Service Works
You fill all the paper instructions in the order form. Make sure you include all the helpful materials so that our academic writers can deliver the perfect paper. It will also help to eliminate unnecessary revisions.
2.      Pay for the order
Proceed to pay for the paper so that it can be assigned to one of our expert academic writers. The paper subject is matched with the writer's area of specialization.
3.      Track the progress
You communicate with the writer and know about the progress of the paper. The client can ask the writer for drafts of the paper. The client can upload extra material and include additional instructions from the lecturer. Receive a paper.
4.      Download the paper
The paper is sent to your email and uploaded to your personal account. You also get a plagiarism report attached to your paper.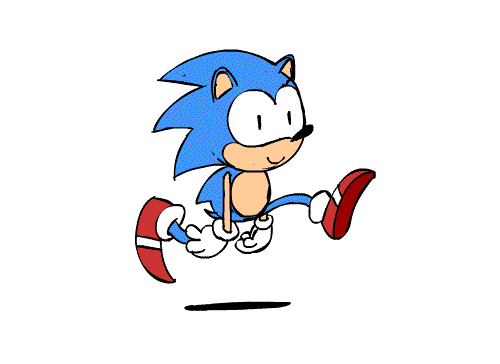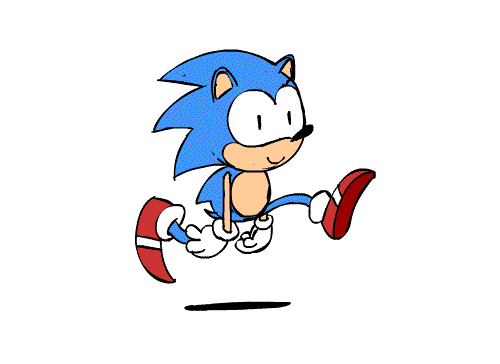 PLACE THIS ORDER OR A SIMILAR ORDER WITH US TODAY AND GET A PERFECT SCORE!!!
---