Branding — Is it Still Relevant?
Principles of Traditional Branding Strategies – Introduction
Don't use plagiarized sources. Get Your Custom Essay on
Principles of Traditional Branding Strategies
Just from $9/Page
Branding is subject to numerous definitions, but for author Matthew Healey he begins with the definition of "brand" from the Old Norse or Germanic root; it literally means "burn" (Healey, 2008, p. 2). Obviously, branding beef cattle is different than branding Budweiser. Meantime, a brand in the marketing genre may be: a) the name of a product or service (Ivory Soap; BBC News); b) a trademark for a product such as Panasonic; or c) the belief a customer may have about a product or service, based perhaps on a slogan like "Please don't squeeze the Charmin!" (Healey, p. 3).
The brand is also a promise from the manufacturer that there will be satisfaction, Healey goes on; a brand is an "metaphor operating as an unwritten contract" between the company producing the service or product and the consumer. In other words, if you buy this product, which you have seen on television, on the Internet, in magazines and newspapers, you will be satisfied and the purpose for which you made the purchase will be realized.
There is a "continuous struggle between producers and customers" to define the exact promise of the branding, and the meaning of the branding, Healey explains. Yes people make their own decisions about what to buy, how to live, which they should be, but they do so "under circumstances shaped by brands' advertising, marketing, and publicity," according to Healey.
In times of economic affluence, brands pop up everywhere and when there is an economic downturn, brands "starve," the author explains. The early pioneers of branding go back to the 18th Century when breweries like Guinness and Bass were branding their beer products. In the U.S. Ivory soap (made by Procter and Gamble) launched the very first national ad campaign in 1882, Healey reports. What does branding actually do and what are its components?
Healey lists five components of branding: a) Branding is positioning one's product or service in the market; b) branding involves story telling; c) design is a big part of branding; d) the price of the product plays into the dynamics of its branding; and e) the relationship the brand has with the customer is vitally important. Positioning: Branding should be a two-way process, the author adds, rather than just the producer telling the consumer what is good and useful about the product. Storytelling: humans have been telling stories for thousands of years, and it is still true that a good story will be a compelling reason for consumers to pay close attention to the message.
Design: The design is the "liquid as well as the label, the nuts and bolts as well as the name, the self as well as the surface," Healey continues in his Introduction (note: there are no page numbers offered in this portion of his book). Price: Though the price is critical to the sale, and Healey says that if two cheeses in the store look the same and one is more expensive, in most instances customers will buy the "more expensive one." But the company cuts prices "short-term" at its own peril, Healey reminds, because the image of the brand at a certain price will suffer if it is allowed to be sold cheaply. Customer Relationship: the branding corporation wants consumers to feel special, and so at the heart of "every branding effort there has to be a kernel of truth," according to Healey. And within that truth there has to be a story told, to "make it look good" and to build it into a "valuable emotional bond between producer and customer" (Healey).
Beyond just making a sale and getting the customer to become loyal, branding can do the following, according to Healey: a) "reinforce a good reputation"; b) "encourage loyalty"; c) "assure quality"; d) help convey a "perception of greater worth" which then allows the product to be sold at a higher price resulting in more profit; and e) branding gives the buyer a "sense of affirmation" and an "entry into an imaginary community of shared values" (Healey). Your brand, the author continues, is what "your customers think it is"; and moreover a branded item "makes you feel better" because when you buy "Heinz beans" you get to step into the shoes of the person in that television commercial with "the ideal kitchen, the ideal family, the ideal lifestyle" (Healey).
Branding on the global level and the internal level
Author Sicco Van Gelder explains that internally brands have a three-component legacy that needs to be understood: a) the "birthright" (whoever founded the company that developed the brand usually had a "dominating influence" on that brand; Henry Ford is a classic example of a brand creator that carries his name and his influence); b) the "milestones" (events along the way to the brand becoming a household word are the milestones; Apple, for example, introduced the Apple Lisa in 1983, the first "home computer with a graphical user interface" and that was a defining milestone); and c) "role of the brand" (this relates to how the brand is "perceived" in terms of how the organization benefits from it as well (Sicco, 2005, pp. 25-26).
Literature Review
"The term 'brand' itself may be too broad in its meaning to be useful…the word 'brand' is perilously close to becoming a synonym for 'thing'" (Skinner, 2008, p. 921).
Destination Branding
According to Heather Skinner in the Journal of Marketing Management there is a great need among marketing professionals to define their terms, in particular when promoting a place for tourists to come. "Destination branding" (as academics refer to place marketing) is growing very quickly as one approach to promoting tourist destinations, Skinner writes. Also called "destination marketing," the process of destination branding has led to a confusion of terms, Skinner writes, because the geographic location is considered as the destination brand and "location brand" is "aligned to the corporate brand" (Skinner, 2008, p. 917). This points out how important it is for marketing people to manage the precise communications that the customers will be receiving about a place.
In discussing the importance of communication about a place, in the context of destination branding, the author uses the example of how the post-communist nations within the European Union have tried to upgrade the attractiveness of their image to bring in more travelers. But when those governments (and not professional marketing talent) lead initiatives to "change a negative place image" (when sometimes the problem with a place's image is "more imagined than real") they often have "little consideration of the varying levels of importance of those outside who hold that negative image" (Skinner, p. 919). This in turn goes back to the confusion within the marketing industry as to whether to embrace destination branding or place branding. When marketing people are trying to attract tourists to a city, they must understand that "branding a city is not just about slogans and slick commercials," Skinner explains (p. 921). By definition, a city "is a brand," Skinner continues.
At the conclusion of her article, Skinner insists that place branding is best used in the context of promoting a place's "promotional activities" (in other words, the interesting things that go on within that place, not the place itself) from the "inside-out approach" (p. 923).
Brand management for cities
Gregory Ashworth and Mihalis Kavaratzis take the issue of branding cities (and nations) farther than Skinner. The authors assert that it is perfectly appropriate for a country to develop a strong "nation brand" — "countries have more stable and enduring brand images" — but cities are more dependent on the "trends of the market" and they tend to fulfill "more self-expression needs compared to countries" (Ashworth, 2009, p. 525). So would it be smart to create what the authors call an "umbrella" nation brand, with the nation as the main brand and the cities as sub-brands beneath the spokes of the umbrella? They say that would not be a good strategy, that in fact it is better to maintain a "clear distinction between the nation and city brands." That distinction is seen in myriad nations around the world. New York is a destination and a brand in the U.S., as is Seville in Spain and Amsterdam in Holland. Few advertising campaigns promote Holland per se, but Amsterdam is a brand that is known worldwide for its liberal laws regarding entertainment and social interaction.
As to the similarities between product / corporate branding and city branding, Ashworth on page 524 insists there are many linkages: a) both "address multiple groups of stakeholders"; b) both are complex and intangible; c) both must be accountable to a sense of social responsibility; d) both have "multiple identities; and e) they both need "long-term development." An intelligent, well-defined and integrated brand marketing plan for cities should be created as a hexagon, Ashworth explains on page 525. The hexagon framework has these components: presence (a city's image in the world); place (the physical attractions in the city); potential (economic and educational opportunities); pulse (how exciting it is to be in this city); people (how warm and inviting or interesting are the locals); and prerequisites (how much does it cost to visit the city and what are the qualities and amenities that make it worth the cost?).
Branding in the global marketplace
"Brands should be viewed as markers in a global system of symbolic differences" (Cayla, 2008, p. 106). Julien Cayla and Eric. J. Arnould assert in their Abstract that scholars in the field of international marketing need to "revise some key premises and foundations" and think more along the lines of the being "culturally relative" and "contextually sensitive" when approaching global branding (Cayla, et al., 2008, p. 86). The Nike and Coca-Cola logos are "brand symbols that trigger myriad responses," Cayla explains, and when it comes to protests against globalization demonstrators use the Nike logo, the McDonald's logo (and Coca-Cola too) as "symbols of corporate excess" (p. 86). Obviously, to a demonstrator from Asia, the Nike logo brings to mind America, the culture of the West, and if that demonstrator has built up a hate for the U.S. interference in Iraq, for instance, any culturally identifiable brand logo is a perfect target for his hate and rage.
The point of opening with this thought is that Cayla suggests the approach of global branding should take into account "the consumer culture theory" (p. 86). Brands all over the world are not evolving in the same way and are not becoming "more like Western brands" but rather they are emerging as culturally identifiable brands (p. 87). The article urges international marketing scholars to "go beyond a purely managerial perspective on international branding issues" and start thinking about global branding as a process of taking into account "sociocultural entities" — in other words, embracing the cultural dimension of branding. The principals of building a strong grand are not the same across cultures, Cayla asserts. A cultural approach to branding involves recognizing that global branding embraces a "constellation of understandings" such as the relationship between individuals and the society they thrive in.
Marketing scholars have not studied branding thoroughly in a global cultural context, Cayla goes on; scholars have tended to zero in on "managerial problems" and that has hindered their understanding of what branding means on a global level (p. 89). Scholars and marketing gurus have also tended to use nations as "the only frame of analysis in international marketing" but in fact there are "local cultural roots and identity systems" within nations — again, referring to the consumer culture theory — that cannot be ignored. There should be interest in developing strategies for the branding of Catalonia and Eukal Herria (Basque country) rather than just branding Spain, for example. The regional cultural differences between the Basque country in the north of Spain and the Costa Del Sol in the south are vast and dramatic.
Cayla's article basically takes to task the writings of "branding consultants" that consistently assert, "…to develop strong brands, firms must follow the models developed by Western companies…Apple, Harley-Davidson, or Coca-Cola" (p. 93). There is some implied arrogance in this approach to global branding, Cayla goes on; marketing practitioners suggest that "Asian brands lack the emotional connection that Western brands have established," and hence because of the "supposed inferiority of Asian brands," these same consultants believe marketing Western branding models to Asian markets is more effective than Asian brands in their own marketplace (p. 94). The bottom line in this piece is that global marketers have approached culture "from the outside" but now is the time to move from the standardization of branding to a view of "branding practices themselves as cultural" (p. 96).
One poignant example of how culture can affect the success of a brand in an international context is the brand "Mecca Cola" — produced by a French-Tunisian businessman — that has a slogan, "Shake your conscience" (p. 101). This brand capitalizes on a wave of anti-American attitudes in the Arab world and while taking a bit out of Coca-Cola's market share, "evokes the most powerful symbol in the Muslim cultural landscape, Mecca. Again, Cayla finds an angle to promote the idea that cultural should be a driver for brands as global marketers retreat from the narrow view that only Western branding strategies are workable and successful (p. 101).
Branding in Bangladesh
The importance of branding to a company's image and sales success is not limited to big Madison Avenue companies, or fashion industry icons like Gucci, Estee Lauder, or Chanel. Brand communication is also vitally important in "media poor" places like the rural and semi-urban regions of Bangladesh, according to Moslehuddin Khaled writing in the International Management Review. But the use of a branding strategy in any marketing campaign in Bangladesh cannot utilize traditional media (television, radio, the Internet, print newspapers and magazines). This is a low-lying Third World country that is frequently hammered by cyclones that cause death, flooding and that destroy villages and homes. Hence, Khaled — who explains that "mass media" just isn't applicable — proposes a different approach to branding in rural Bangladesh (Kahled, 2010, p. 85).
In working with Bangladeshi retailers in remote villages, Khaled, along with a distributor sales representative (DSR) from Gray Advertising, found that retailers were slow in determining which brands they wanted to have in the store. Customers too, were confused as to brand they wanted, and didn't have a list of their needs before coming into the store. The customer stands at the counter while the clerk — and a line of customers — waits patiently for that customer to make up her or his mind. One solution to this slow-moving chain of retail events is to print a card with color photos of all the brands available, and give it to the customer as she or he enters the store. "Many of the retailers are not that literate" and the ones that are literate are still not totally competent in terms of knowing what to order from the DSR (Khaled, p. 86). .
Khaled offers a number of solutions and suggestions to move the branding / marketing changes along and help the DSR and the retailers in rural Bangladesh. Those suggestions include: a) building trust with retailers (who often complain product availability changes to quickly) and increasing the credibility through the DSR; b) provide free hefty shopping bags for customers, many of whom come in without bags; make the shopping bag a brand promotion; c) use better strategies to help the retailer position brands on shelves more visibly; and d) convince companies to provide shelves for their brands, like Nestle and Unilever do (Khaled, pp. 87-88).
Corporate branding requires strong communication inside and out
Don. E. Schultz and Philip J. Kitchen take the not surprising position that a "strong, consistent and cohesive corporate brand and communication program" is necessary to beef up cash flow and "increase shareholder value" (Schultz, 2004, p. 347). But how can corporations firm up their brand's status in the eyes of consumers if there is a "…lack of established and implemented internal communication processes and systems"? (Schultz, p. 348). There is "substantial and growing evidence" that managers within organizations are "miscommunicating with the very people and firms who hold the key to their corporate future," Schultz asserts (p. 348).
The authors believe that using the metaphor of the "corporate umbrella" companies can improve their "brand communication" and help drive their sales and their brand image. First, Schultz explains that "traditional corporate communication" are fading away, or "sinking into the sedimentary strata of economic and social history" (p. 348). The corporation as a brand needs to be marketed, or communicated ("all marketing is communication and all communication is essentially marketing"), and Schultz doesn't mean buying ads in the Wall Street Journal. Rather, because of the "emerging, interactive and networked marketplace" there must be a "raising of the corporate umbrella." That corporate umbrella should be used not only to "…protect and nurture all the individual brands…but [it] confirms to all stakeholders that the organization itself stands for something other than an anonymous, faceless, profit-taking corporate entity" (Schultz, p. 349). The communication of the brand's mission must be conveyed internally (throughout the layers of management, business partners, employees, channels and affiliates) so that when the company announces its' values, vision, and commitment "internally and externally" those communications will put "flesh on the bones of the corporation" (Schultz, p. 350).
Empty platitudes and typically predictable corporate branding programs won't succeed in the new global marketplace anymore, Schultz strongly insists. The company must pursue "Reality and realism," and that means utilizing a corporate umbrella in such a way that: a) it nurtures, protects, and provides the "resource-fertile environment" to grow the entire entity, including brands and stakeholder relationships; and b) it becomes a fully integrated, "process-driven corporate communication program" and its activities act like the "ribs of an umbrella"; when one of those ribs is lost (crisis management, corporate advertising or environmental issues) the entire communication process "becomes unstable" (Schultz, p. 352).
What must change within the corporation today, Schultz writes, is the notion that branding is "an expense" and that maybe communication and branding programs should get funded every other year. Corporate branding used to be treated like spigots, "turned on when some need was felt, turned off when no issues needed to be addressed" (Schultz, p. 357). Communication and branding must become an "organizational investment" (not an "expense") and it must be "managed like any other asset-producing activity"; in other words the corporation must "stand for something and must reflect the values of its people, its products, its management and its stakeholders" (Schultz, 366).
Identifying important brand drivers in an integrated product and branding strategy
Andreas Herrmann and colleagues open their research article by referencing a recent study showing that brand managers in Germany believe "successful brand management" can be responsible "for more than half of the overall market value" of any given company (Herrman, 2010, p. 1017). And what are the drivers of brand performance that identify what customers truly value? For one thing, Herrmann believes brand management needs to aim at selecting those specific marketing activities that show "a positive investment profile"; in other words, those marketing activities should drive "impact" notwithstanding taking costs into consideration (p. 1018).
Another driver of brand performance is of course correctly interpreting the demands of customers, and knowing how they perceive the brand. But that's not enough, Herrmann writes because the "voice of the customer" must be translated into the "voice of the engineer" (p. 1018). The "systematic transformation of customer expectations" and customer requirements must drive product design, functional as well as "aesthetical and socio-symbolic attributes" (hence, "voice of the engineer"). To wit, a company doesn't rest on its laurels because customers love what is being offered; there must be an integrated approach, which is of "critical importance" to the branding of the product, and companies need to understand the brand drivers have to create new offerings and production characteristics (Herrmann, p. 1018).
While some drivers of brand performance make sense simply because customers respond positively, the decisions as to allocating resources should be based on "an understanding of the direct and indirect impact of specific activities on brand performance and on information regarding the associated costs of implementing those activities" (Herrmann, p. 1019). The author concludes by asserting that those strategically managing brand performance need to integrate "an understanding of drivers of brand strength" with those necessary processes of "product development" and "product design" in order to enjoy continuing success (p. 1029).
The link between the customer and the company's engineer (or product development component) in other words, is a pivotal part of the branding strategy for a company. But moreover, if brand performance tends to be based "exclusively on customer perceptions" (which is not altogether wrong) then a more integrated approach should be taken Herrman goes on. That integrated approach will bear fruit if branding is also directed through good communication to shareholders, analysts, and (potential) employees.
Utilizing engineers, product design and innovation = better branding strategies
Still on the subject of the importance of engineers in the development of strong brands and attractive innovations, an important point was made during the Academy of Marketing's Brand Special Interest Group, at its 5th Annual International Conference at Cambridge University, UK, in September 2009. The first of two important branding themes that emerged from the conference (attended by 137 delegates from 18 European countries, China, Australia, South Africa, the U.S., Malaysia and Canada) was the need for "inter-disciplinary rapprochement with…engineering, design and innovation" (Abimbola, 2009, p. 163). The delegates emphasized that in addition to engineering input, marketing groups and corporations need to link with "neuron science" along with the "emerging areas of data analytics" — and that there is an "urgent need" to make the work of branding "rigorous and even more relevant to the 'real world'" (Abimbola, p. 164).
The second main theme to emerge from the conference, Abimbola explains, is the need to determine "…how best to direct our research on those hitherto under-researched issues" and how they impact relationships on emerging fields in the "dynamic areas of brand marketing" (p. 164).
Innovation challenges vs. staying with what works
When it comes to the need for engineering and innovation, the Academy of Marketing Brand's Special Interest Group — referenced in the section above this one — had it right, according to an article in the Journal of Brand Management (Jensen, et al., 2009, p. 468); that is to say, turning to engineers and innovative strategies is paramount to strengthening the brand and preparing for the next change in the market. But also, Jensen continues, it remains crucial to create and give legs to "an enduring and recognizable identity that attracts attention in a world saturated with communication" (p. 468). So are these two concepts incompatible? Are they antagonistic and at cross-purposes? Jensen writes that they are not incompatible. In fact they go hand-in-hand. Indeed, any corporation focusing on innovation yet also embracing "corporate branding as its management philosophy" is very dependent on its corporate branding departments "…having a superior innovation and creativity climate as well as the competencies to maintain and further develop its climate" (p. 468).
Corporate branding really boils down to two things, Jensen writes: one, it is a marketing tool "allowing communication of a composite of symbolic meanings, values and images" all associated with the brand, and helping differentiate that brand from competition in the eyes of customers; and two, it is also a "management philosophy ad organizational tool for negotiating corporate identity" and keeping the communication strong between company personnel and stakeholders (p. 470). And while it is crucial for a company to develop functional product innovations, the introduction of "social innovations" will make it "easier to protect from imitation," Jensen explains. And corporate branding "is a form of social innovation," Jensen continues, and when strategic and social innovativeness are approached as equally important, these "coexisting values" make sense to customers and stakeholders.
Analysis and Discussion — Is Branding Still Relevant?
It is clear that marketing strategies have changed dramatically in some cases, and that the old way of thinking of brands is out the window for many companies and marketing agencies. The consensus in this section of the paper is that unless companies understand and respond appropriately to the new paradigm of marketing and branding, they could become lost in the dreaded black hole of irrelevancy.
Author Dennis Flynn explains to readers (including marketing professions, one assumes) that while "some of the basic brand-marketing issues are still relevant, the playing field has shifted" (Flynn, 2005, p. 22). Because of the "new state of fear, uncertainty, and doubt" — created in part by the terrorist attacks on the U.S. In 2001 — the relevancy of branding is up for debate, Flynn asserts. In this market today — that is a complex market featuring "confusion, chaos, and information overload" — "your brand value may be your own lifeline to compete successfully" (p. 22). However, that having been said, it will be "increasingly difficult to maintain one's brand's relevance" over any substantial length of time, Flynn continues.
The author offers some examples of companies that are facing the fact that their brands have lost relevance. Gap, for one, "has lost its way" and is becoming — or has become — irrelevant, Flynn asserts (p. 22). And the Levi jeans company is another example of a brand "fighting to regain its relevancy," the author goes on. There are "countless" other examples of brands that are heading for obscurity, Flynn says, and he points to the "increasingly difficult" task of linking brand value and return on investment (ROI). That brand value / ROI link is being made more problematic due to the morphing of the traditional media to "new paradigm" (i.e. The digital world of the Internet), he writes on page 22.
The difficulties that marketers are experiencing in maintaining a "position of choice" in the mind of the consumer is based in part on marketers' insistence on thinking only of "market share," Flynn explains (p. 22). The thinking should be along the lines of "maintaining" a brand's relevance. The single greatest impact on branding is technology, Flynn goes on. The way companies market and build brands has been altered significantly, and a perfect example is wireless technology. Consumers have "Limited access to news, information, and media today compared to several years ago," the author writes. This has created a community of people who share information and specifics "outside traditional news sources." Blogging is one example that Flynn offers, the creating of personal experiences outside the tradition news and information cycle, and as a result those advertisers who have paid big bucks to splash their brand's qualities across the entertainment section of the daily newspaper are missing out on reaching those who read blogs and get their information from a culture that shares rather than searches.
In analyzing Flynn's very honest narrative an alert reader can see that the pressure is truly on brand marketers — especially in times of economic recession, job loses, home foreclosures, and layoffs of teachers in schools. If a company thinks only about their hold on a certain market share this very week, or this month, and does not look at the big picture down the line — taking into account the shift in technologies and the accompanying change in consumer habits — that company's brand may just wind up in the Smithsonian Institution in Washington, a once potent brand now merely a relic of the past.
Understanding one's brand, Flynn emphasizes, means more than just having an idea of what that brand says to the consumer; indeed, marketers need to understand the "soul" of the brand and "its points of leverage." The following sentence by Flynn (p. 23) might be considered the "soul" of his message: "The focus should be on weaving the DNA of your brand into the DNA of the culture." He goes on, poignantly and with power: "Such thinking cannot be an afterthought. It should be a key part of your business model, an ongoing brand intelligence must fuel it" (p. 23).
It was probably inevitable during these times of the waning relevance of branding that someone would come up with a play on "thinking outside the box"; Flynn has done it, with "thinking outside the brand" (p. 23). He coins this phrase because, and this paper agrees wholeheartedly, customer solutions are fast growing in "complexity" and customers are far more "sophisticated today than ever before," hence a new age of marketing and branding is upon us. Customers are hungry for a "multi-brand solution," Flynn continues. A multi-brand solutions will add value to the other brands involved — if, and it's an important if, the brand offers the consumer "a positive…experience" (p. 23).
The folks at Barnes & Nobel have not been embellishing their brand very effectively, and hence, as Flynn writes, they are playing "catch-up" with Amazon because they suffer from "hide-bound" inaction and "late-mover" activity (p. 30). While Amazon has been thinking outside the brand (and including multiple brands, including computers, software, and other technologies) and pulling away from Barnes & Noble like a thoroughbred racehorse outruns an aging mule.
Jonathan Salem Baskin believes that because technology is creating ways for people to get information and share information outside traditional media, "No longer will marketers have to sell to consumers at all. Rather, consumers will brand to each other" (Baskin, 2008). it's no longer the intend to get consumers to "think a certain way about a brand, but rather to give them the materials to think whatever they want," Baskin continues (there are no page numbers in this section of his book).
In fact, consumers are no longer just the recipients of branding but in fact consumers have become the "co-owners" of the branding, according to Baskin. The trend that is happening now — people using their "newfound powers of creation to reverse their retreat away from branding — began in the Sixties, Baskin writes. He is talking about the "great hope of making branding once again relevant and worth the many billions of dollars" spent on it. Quickly he adds, "But it's just a myth." Branding without behavior — "as a trigger for retention in memory" — is a corporate expense with little or "no" payback for the company, Baskin explains. Companies should begin to realize that the old concept of branding — without relevance to current consumer behavior — is not only ineffective, but in fact can be "damaging" to a company's profit margin. The bottom line is, if the consumer isn't motivated by the message that the brand seeks to convey, the company is wasting its time and money (Baskin).
The author hits the nail on the head vis-a-vis the increasingly irrelevancy of branding when he asserts that much of the "branding content consumers experience today doesn't build brand equity, but rather spends it, like a debit card" (Baskin). People today (in particular those who are online and are part of the digital community that shares information) don't just "endure branding," Baskin insists, "they use it and discard it." For every branding experience that does not have "an immediate, meaningful impact on our lives, there is a deduction," writes Baskin.
"Our accounts are always current. Behavior, not content, is king" (Baskin).
Meanwhile Judy Shapiro writes in Advertising Age (Shapiro, 2010, p. 1) that corporate branding has "gone rogue" and the cause that pushed branding into rogue is social media. Indeed, Shapiro asserts that social media is "the disruptive technology that radically changes the game." What Baskin said in 2008 and Flynn said in 2005 is just as true, maybe more so, in 2010. So much that was a part of the "old corporate branding model" does not have application in 2010, writes Shapiro.
She sites examples from "pre 2008" and "pre 2009" (pp. 1-2). In pre 2008, brands "rented eyeballs from publishers to gain access to consumers" (aka, audiences). By pre 2009, brands were building communities and relationships "…directly with people. In terms of content creation, in 2008 brands relied on media for "content creation and distribution"; but in 2009, when things dramatically changed, brands themselves were becoming "publishers" because they could "create and distribute content easily" (Shapiro). When it comes to brand management, in 2008 brand standards were "centrally created to ensure compliance"; in 2009, "The community creates the brand's persona (often in reaction to a trigger event) and brand plays catch up" (Shapiro).
As to consistency in identity, in 2008 brand systems were intended for and designed for "long-term consistency" across geographies and markets, Shapiro writes. In relating the category of "consistency in identity" a year later (circa 2009) though shows that "brands are the creation of the community" and they are not consistent across markets and geographies (Shapiro).
For Shapiro's money, the place for alert corporate marketers to begin is to "embrace the notion that the new corporate branding model" is only where there is a "creative, collaborative dance between the company and the networked social world" (p. 2). The community will provide the "inspiration" for the company's brand strategy and the community will also inspire its own "special dances" that must be incorporated into the corporate brand strategy for it to succeed.
Does this sound the way corporate branding strategies worked in the past? Certainly not. But because changes (technological and as a result community changes) happen so quickly in the digital world today, much of corporate American will be hard pressed to adapt. The evidence is in full view of the alert in-house corporate marketing person — or the maven in a window office of a major marketing firm — that the new corporate brand leader is "a choreographer" who encourages different dances going on at the same moment. but, that choreographer is talented enough and aware of the new digital world enough to be "able to thread them together so they make up a cohesive suite with a distinctive style and signature" (Shapiro, p. 2).
It is obvious that Shapiro is taking a page out of Flynn's "multi-brand solution" when she alludes to a choreographer threading together different dances at the same time. it's a dance that some successful companies have already learned, and that others will either learn or not learn at their own peril.
Reflective Analysis — What Have I learned? How is it Relevant?
There is so much to learn from the changes that are taking place in marketing and branding; in a very real way, the branding strategies are changing almost as quickly as the technologies are changing. And the attitude that a student of marketing develops as he or she goes through the learning process must evolve and adjust with the changing times, just as the marketing professionals must adjust to new digital realities to keep their branding strategies relevant to today's wildly fluctuating audience. As Ben Malbon and Greg Anderson write in Advertising Age agencies of all "sizes, shapes and persuasions" must soon get their collective "acts together" and be willing to change (Malbon, et al., 2009).
The student, and the corporation, need a "leaner, meaner, quicker and better" approach to understand and hence survive the recession; and for the marketing people, they need to push forward into 2011 with branding ideas that connect with people (Malbon, p. 1). Malbon puts forward the notion that marketing people are already being "forced to become increasingly agile" when it comes to all brands, in particular those pointed towards youth. Given that the marketing people recognize their need to stay light on their feet and be ready to move with the tide, and get out of the way when a rogue wave rolls in, so to it behooves the student who has aspirations to get involved in marketing as a career, to stay alert and be not only ready, but be eager to stay relevant.
If a student doesn't learn those lessons while in school, it will be tough to adjust later when job-seeking. The audience for brands and marketing — and their attention span — are "fleeting" according to Malbon (p. 1). "Fame spikes — even for the famous." And if brands expect to achieve some fame they must be willing to and capable of make a "dramatic shift from highly polished epic launches" to a more "continuous and diverse stream of messaging and content" (Malbon, p. 1). Relevance isn't a static concept anymore and a student must understand that to stay relevant himself. That continuous stream of messaging has to be designed intelligently in order to ride what Malbon and colleague call the "hyper-current cultural trends, consumer attitudes and competitive maneuvering" (p. 2).
By staying in tune with those above-mentioned currents the branding professional places the consumer at the center of the interactive environment and adopts what Malbon on page 2 describes as an "agile measurement" approach. That is, to avoid drowning and to eschew becoming paralyzed within one entrenched approach to branding, one must see marketing as "a catalyst for change within the broader company," Malbon goes on. The changes that occur when one understands the power of social media, for example, can impact "everything from new product service innovation to customer service to crisis management," Malbon asserts (p. 2).
Once upon a time a student in a traditional marketing class was issued a textbook that was already 7 years old. In that book the student paid close attention and was led to believe that developing a brand for a well-thought-out marketing program was an 18-month process, with strictly enforced planning cycles, endless strategy sessions and budgetary meetings with the company's accounting firm. The dogmatic theme in this lesson the student may have learned probably tended to be on the boring side of the ledger. But when the student in this course has his eyes opened up by the realities of the new age of marketing and branding, he quickly learns that there are new and better ways to sell a car and skin a goose.
In a world that Malbon claims is "awash in content" not everything of value has to be produced from the ground up, as the student using that outdated textbook came to believe. The truth in that last statement can be verified by watching brands move "beyond development of the traditional 'campaign' and begin evolving more ongoing platforms" that require "growing, managing, sustaining and refreshing," Malbon writes, and he is correct. He is also correct (for the student and the branding professional) when he insists that "to fail is to learn" (p. 3). When taking the path of getting one's message into the "market more quickly and less expensively" there are bound to be pitfalls and failures.
But, Malbon continues, this "beta learning" helps to "redirect" the program during the development stages. A student must know this, and learn this, because the reality today is that a marketer can indeed spend 10 or so months of "theoretical testing in artificial environments" and as a result might create a "highly polished, highly researched program" that still has the very real possibility of failure. The same failure can occur in a more up-tempo, contemporary branding exercise that was posted on Facebook, for example. The difference is that with the 10-month exercise the cost is higher and if it turns out that it has no real impact "one way or another" not only is the money gone and the time gone, the "market has moved on."
The branding / marketing project on Facebook costs very little when compared with buying expensive television or magazine space for the project. Moreover, Facebook has more than 500 million active users. That is 190 million more participants than the population of the United States. Granted not every Facebook visitor is going to see the ad but the power of having that ad or new brand on this site is something that marketers could not have fathomed just twenty years ago.
Conclusion
When thinking of the stages of planning that go into today's branding exercises, there can be no valid arguments that social media has failed to changed the landscape. Social media today (including Twitter, StumbleUpon, Digg, Buzz, Fark, Reddit, Facebook, MySpace and a handful of others) is the domain of the young and technologically empowered. And so what one learns in a marketing major is that young, educated and open-minded emerging marketing people don't necessarily go to high-toned marketing agencies' web sites to see what they are doing to brand products. Nor do those above-mentioned youthful marketing persons read white paper reports from iconic agencies on Madison Avenue in New York City.
If they are smart, they will likely link with friends or colleagues — or someone alert but with more practical experience — and delve in social media first. Fifty percent of active Facebook users log on "in any given day," the "Statistics" page of Facebook explains (www.facebook.com). Users spend "over 700 billion minutes per month on Facebook and there are "over 900 million objects that people interact with (pages, groups and events and community pages)"; and there are more than 30 billion pieces of content on Facebook (news stories, blogs, photo albums, notes, web links and more) that are shared between users each month (www.facebook.com).
Another startling statistic from Facebook is the fact that more than 150 million people "engage with Facebook on external websites every month"; and "two-thirds of comScore's U.S. Top 100 websites and half of comScore's Global Top 100 websites have integrated with Facebook."
In the conclusion of this paper I wish to link a student's commitment to learning with the commitment that branding professionals are trying to get consumers to do vis-a-vis the product or service that is being marketed. A student chooses his classes in order to coordinate with his career goals. In order to fulfill a dream or a long-held plan to be involved in a dynamic industry.
When he has taken a sufficient number of courses and read enough specific as well as diverse literature on the topic, and heard from enough instructors and professors, only then does he make a commitment to major in marketing. He makes a commitment to the university, to his family, and to himself. That commitment is based on his belief that his work ethic, his ability to adapt to new surroundings and his native intelligence will mesh well within the field of marketing.
According to Yongjun Sung and W. Keith Campbell, writing in the Journal of Brand Management, marketers design their branding projects with the hope that a similar kind of commitment can be made by consumers to the product being marketed. Indeed social psychologists suggest that commitment is "a central relationship-specific motive," and that feelings of commitment "reliably promote pro-relational cognitions, motivations and behaviors" (Sung, 2009, p. 98).
One way to view commitment from a psychological standpoint, is to accept that, commitment is a state that gives a person a feeling of "attachment to a partner and a desire to maintain the relationship" (Sung, p. 98). For the student that really enjoys the creative possibilities and opportunities that marketing / branding offers, there is that same feeling of attachment to the field, to the marketing major, to the classrooms where learning takes place, to the parking lot where the student's car is parked — and when there are effective instructors, there is also a commitment to truly listen and on occasion challenge those instructors and professors. In that sense the commitment that marketers and branding people are seeking from the consumer is very similar to the commitment the marketing student makes to getting the most out of the interaction and study.
In that same vein commitment is seen as a "critical characteristic in the study of relationship marketing," Sung explains. And while trust and commitment are seen as "key variables" that work in the sense of preserving the relationship, and to reduce the "perception of risk in the environment," brand commitment should be seen as distinct from brand loyalty. Brand commitment is an "emotional or psychological attachment" to a brand within a product class, Sung explains. Brand commitment is defined by the authors of this article as the "long-term behavioral and attitudinal disposition towards a relational brand" (p. 99).
Brand loyalty, meanwhile is a horse of a different color, if one buys into the theories of Sung and Campbell. Brand loyalty implies a behavioral concept "whereas brand commitment suggest an attitudinal concept" (p. 99). So, looking at the concepts of behavior vs. attitude helps understand that those consumers who are committed to Nike sneakers will stick with Nike through thick or thin. But those consumers that are "brand loyal" but tend to repeat purchase without preference "are likely to switch to another brand."
And the student that is committed to studying and learning and practicing marketing strategies and campaigns is likely to stick with it; but the student that is merely loyal to the idea of learning marketing and branding just might switch to a business major, or political science, or even pre-law, according to Sung's theory.
I have learned so much through this class and in this field, and along with the learning there has come reflection on what brands mean to people in 2010, and what they used to mean to people back in an earlier day in America. For example, I recall some of the brands I used to be loyal to, and the reasons I was loyal, come clearly to my mind's eye. I remember being very loyal to Colgate toothpaste when I was growing up. The TV commercials with Pat Morita were very impressive. Morita, the star of Karate Kid, used into his persona as a wise Asian, a movie guru whose sensible Asian philosophy helped a kid perform miracles. In the Colgate commercial I remember there was Morita standing next to a huge wisdom tooth, saying "Fighting tarter with regular toothpaste is like trying to dig a hole to China with a teaspoon."
The Asian connection got to me. I was thinking that Morita is such an honest and straightforward person / actor, he wouldn't take a commercial for Colgate unless he believed what he was saying about tarter. I even began worrying about tarter, and so I switched from regular Colgate to Colgate Tarter Control. My mom said it wouldn't make a difference, that it was a matter of how often I brushed not what toothpaste I used. But was my mom as smart as Pat Morita? I debated that. Morita asserted in that commercial that Colgate has proven to be "forty-four percent more effective in fighting tarter buildup." So, he ended, "to fight tarter, use Colgate. To get to China, take a jet." A voice came over the TV speaker after Morita's face and the wisdom tooth has disappeared. "Colgate tarter control — the wise choice."
Even though I was smart enough to know that some writer somewhere, maybe in New York City, wrote that commercial, it still made an impression. The wisdom tooth, the wise Asian karate teacher, and the voice saying what a wise choice it is — it stuck with me. Until, that is, I showed that I was not a committed consumer to the Colgate brand, I was merely loyal. I was in a drug store and they had "two for one" sale of Crest toothpaste. I bought two for the price of one, and since it tasted pretty good, I went with Crest for a few years. Now, all these years later, having the opportunity to look critically at how and why products are branded, I fully understand my consumer patterns back in the day. What I need to learn more about now is why branding is losing its relevance and what will come along — or perhaps is already here — to take its place.
Bibliography
Abimbola, Temi, 2009, 'Brand new territory: leadership, practice and research agenda', Journal of Brand Management, Vol. 17, No. 2, 163-165.
Ashworth, Gregory, and Kavaratzis, Mihalis, 2009, 'Beyond the logo: brand management for cities', Journal of Brand Management, Vol. 16, No. 8, 520-532.
Baskin, Jonathan Salem, 2008. Branding Only Works on Cattle: The New Way to Get Known (and Drive Your Competitors Crazy. Boston, MA: Hachette Digital, Inc.
Cayla, Julien, and Arnould, Eric J., 2008, 'A Cultural Approach to Branding in the Global Marketplace', Journal of International Marketing, Vol. 16, No. 4, 86-112.
Facebook, 2010, 'Statistics', Retrieved Dec. 6, 2010, from http://www.facebook.com.
Flynn, Dennis C. 2005. Brand Clout: Maintaining Relevance and Profitability Amidst Constant Change. Cameo Publications: Hilton Head Island, SC.
Healey, Matthew, 2008, What is Branding? Rockport Publishers: Minneapolis, MN.
Herrmann, Andreas, Henneberg, Stephan C., and Landwhr, Jan 2010, 'Squaring customer demands, brand strength, and production requirements: A case example of an integrated product and branding strategy', Total Quality Management, Vol. 21, No. 10, 1017-1031.
Jensen, Morten Bach, and Beckmann, Suzanne C., 'Determinants of innovation and creativity in corporate branding: findings from Denmark', Journal of Brand Management, Vol. 16, No. 7, 468-480.
Khaled, Moslehuddin, 2010, 'Increasing Brand Communication through Brand Visibility in Retail Outlets in Small Cities and Rural Areas of Bangladesh', International Management Review, Vol. 6, No. 2, 83-89.
Malbon, Ben, and Anderson, Greg, 2009, 'How Marketers Might Change to Deliver 'Adaptive Branding',' Advertising Age, Retrieved Dec. 6, 2010, from http://adage.com.
Schultz, Don E., 2004, 'Managing the Changes in Corporate Branding and Communication: Closing and Re-opening the Corporate Umbrella', Corporate Reputation Review, Vol. 6, No. 4, 347-366.
Shapiro, Judy. 2010, 'Corporate Branding Goes Rogue: Why Social Media Is Radically Changing the Game', Advertising Age, Retrieved Dec. 5, 2010, from http://adage.com.
Skinner, Heather, 2008, 'The emergence and development of place marketing's confused identity', Journal of Marketing Management, Vol. 25, No. 9-10, 915-928.
Sung, Yongjun, and Campbell, Keith W., 2009, 'Brand commitment is consumer-brand relationship: an investment model approach', Journal of Brand Management, Vol. 17, No. 2, 97-114.
Van Gelder, Sicco, 2005, Global Brand Strategy: Unlocking Brand Potential across Countries, Cultures & Markets. Kogan Page Publishers, London, UK.
---
Are you busy and do not have time to handle your assignment? Are you scared that your paper will not make the grade? Do you have responsibilities that may hinder you from turning in your assignment on time? Are you tired and can barely handle your assignment? Are your grades inconsistent?
Whichever your reason is, it is valid! You can get professional academic help from our service at affordable rates. We have a team of professional academic writers who can handle all your assignments.
Plagiarism free papers
Timely delivery
Any deadline
Skilled, Experienced Native English Writers
Subject-relevant academic writer
Adherence to paper instructions
Ability to tackle bulk assignments
Reasonable prices
24/7 Customer Support
Get superb grades consistently
Online Academic Help With Different Subjects
Literature
Students barely have time to read. We got you! Have your literature essay or book review written without having the hassle of reading the book. You can get your literature paper custom-written for you by our literature specialists.
Finance
Do you struggle with finance? No need to torture yourself if finance is not your cup of tea. You can order your finance paper from our academic writing service and get 100% original work from competent finance experts.
Computer science
Computer science is a tough subject. Fortunately, our computer science experts are up to the match. No need to stress and have sleepless nights. Our academic writers will tackle all your computer science assignments and deliver them on time. Let us handle all your python, java, ruby, JavaScript, php , C+ assignments!
Psychology
While psychology may be an interesting subject, you may lack sufficient time to handle your assignments. Don't despair; by using our academic writing service, you can be assured of perfect grades. Moreover, your grades will be consistent.
Engineering
Engineering is quite a demanding subject. Students face a lot of pressure and barely have enough time to do what they love to do. Our academic writing service got you covered! Our engineering specialists follow the paper instructions and ensure timely delivery of the paper.
Nursing
In the nursing course, you may have difficulties with literature reviews, annotated bibliographies, critical essays, and other assignments. Our nursing assignment writers will offer you professional nursing paper help at low prices.
Sociology
Truth be told, sociology papers can be quite exhausting. Our academic writing service relieves you of fatigue, pressure, and stress. You can relax and have peace of mind as our academic writers handle your sociology assignment.
Business
We take pride in having some of the best business writers in the industry. Our business writers have a lot of experience in the field. They are reliable, and you can be assured of a high-grade paper. They are able to handle business papers of any subject, length, deadline, and difficulty!
Statistics
We boast of having some of the most experienced statistics experts in the industry. Our statistics experts have diverse skills, expertise, and knowledge to handle any kind of assignment. They have access to all kinds of software to get your assignment done.
Law
Writing a law essay may prove to be an insurmountable obstacle, especially when you need to know the peculiarities of the legislative framework. Take advantage of our top-notch law specialists and get superb grades and 100% satisfaction.
What discipline/subjects do you deal in?
We have highlighted some of the most popular subjects we handle above. Those are just a tip of the iceberg. We deal in all academic disciplines since our writers are as diverse. They have been drawn from across all disciplines, and orders are assigned to those writers believed to be the best in the field. In a nutshell, there is no task we cannot handle; all you need to do is place your order with us. As long as your instructions are clear, just trust we shall deliver irrespective of the discipline.
Are your writers competent enough to handle my paper?
Our essay writers are graduates with bachelor's, masters, Ph.D., and doctorate degrees in various subjects. The minimum requirement to be an essay writer with our essay writing service is to have a college degree. All our academic writers have a minimum of two years of academic writing. We have a stringent recruitment process to ensure that we get only the most competent essay writers in the industry. We also ensure that the writers are handsomely compensated for their value. The majority of our writers are native English speakers. As such, the fluency of language and grammar is impeccable.
What if I don't like the paper?
There is a very low likelihood that you won't like the paper.
Reasons being:
When assigning your order, we match the paper's discipline with the writer's field/specialization. Since all our writers are graduates, we match the paper's subject with the field the writer studied. For instance, if it's a nursing paper, only a nursing graduate and writer will handle it. Furthermore, all our writers have academic writing experience and top-notch research skills.
We have a quality assurance that reviews the paper before it gets to you. As such, we ensure that you get a paper that meets the required standard and will most definitely make the grade.
In the event that you don't like your paper:
The writer will revise the paper up to your pleasing. You have unlimited revisions. You simply need to highlight what specifically you don't like about the paper, and the writer will make the amendments. The paper will be revised until you are satisfied. Revisions are free of charge
We will have a different writer write the paper from scratch.
Last resort, if the above does not work, we will refund your money.
Will the professor find out I didn't write the paper myself?
Not at all. All papers are written from scratch. There is no way your tutor or instructor will realize that you did not write the paper yourself. In fact, we recommend using our assignment help services for consistent results.
What if the paper is plagiarized?
We check all papers for plagiarism before we submit them. We use powerful plagiarism checking software such as SafeAssign, LopesWrite, and Turnitin. We also upload the plagiarism report so that you can review it. We understand that plagiarism is academic suicide. We would not take the risk of submitting plagiarized work and jeopardize your academic journey. Furthermore, we do not sell or use prewritten papers, and each paper is written from scratch.
When will I get my paper?
You determine when you get the paper by setting the deadline when placing the order. All papers are delivered within the deadline. We are well aware that we operate in a time-sensitive industry. As such, we have laid out strategies to ensure that the client receives the paper on time and they never miss the deadline. We understand that papers that are submitted late have some points deducted. We do not want you to miss any points due to late submission. We work on beating deadlines by huge margins in order to ensure that you have ample time to review the paper before you submit it.
Will anyone find out that I used your services?
We have a privacy and confidentiality policy that guides our work. We NEVER share any customer information with third parties. Noone will ever know that you used our assignment help services. It's only between you and us. We are bound by our policies to protect the customer's identity and information. All your information, such as your names, phone number, email, order information, and so on, are protected. We have robust security systems that ensure that your data is protected. Hacking our systems is close to impossible, and it has never happened.
How our Assignment  Help Service Works
You fill all the paper instructions in the order form. Make sure you include all the helpful materials so that our academic writers can deliver the perfect paper. It will also help to eliminate unnecessary revisions.
2.      Pay for the order
Proceed to pay for the paper so that it can be assigned to one of our expert academic writers. The paper subject is matched with the writer's area of specialization.
3.      Track the progress
You communicate with the writer and know about the progress of the paper. The client can ask the writer for drafts of the paper. The client can upload extra material and include additional instructions from the lecturer. Receive a paper.
4.      Download the paper
The paper is sent to your email and uploaded to your personal account. You also get a plagiarism report attached to your paper.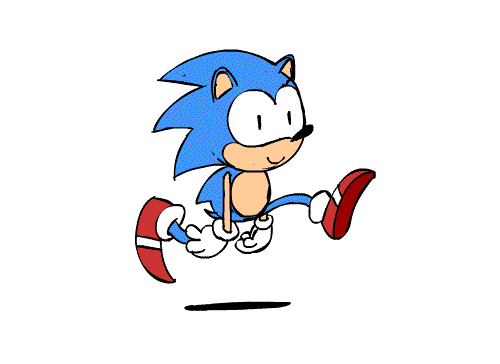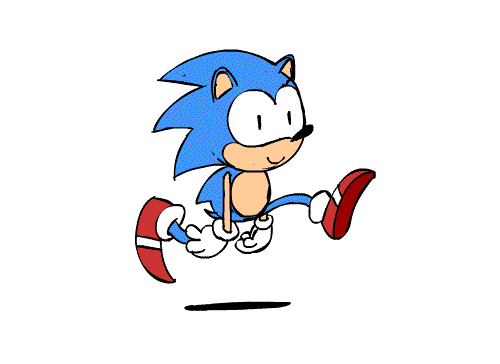 PLACE THIS ORDER OR A SIMILAR ORDER WITH US TODAY AND GET A PERFECT SCORE!!!
---