Staying with an Indian Family for 2 Days
Introduction
Don't use plagiarized sources. Get Your Custom Essay on
Staying with an Indian Family for 2 Days
Just from $9/Page
As Geert Hofstede notes, there are several cultural dimensions for each nation that influence how people of that nation think, what their values and beliefs are, and what their worldview is. These dimensions include power distance, masculine vs. feminine work ethic, long term orientation, individuality vs. collectivism, and so on (Hofstede Insights). However, some nations are actually quite diverse and are made up of many different smaller states where there are different subcultures within the main culture. India is one such nation in the world. India was really not a united country until the British colonized it and began to unite and gain control over the different states throughout the land in the 19th century (Panikkar). The dominant religion in India is the Hindu religion; however, there are Catholic pockets throughout the land, particularly in the South where there are communities of Thomas Christians—i.e., Catholic communities whose existence dates back to the time when the Apostle Thomas came to India to convert the people in the first century AD (Bayly). The Indian family I stayed with was from one such community in India, though they were not Thomas Christians (the story of how his family converted from Hinduism to Catholicism is told in the section entitled "Religion" further on in this paper). The mother and father were born and raised in Chennai, Tamil Nadu, the southernmost state of India, and the city where it is said that Thomas was martyred 2000 years ago. I know the Amalraj family from my brother who works with Pio, the head of the family in an IT company. I selected them because their culture is completely different from mine, as they are both Indian and Catholic. The family was happy to allow me to stay with them for 2 days and was very accepting and gracious the entire time. I felt they were as interested in getting to know more about me and my culture as I was in getting to know more about them.
Logistics
It was arranged for me to stay the weekend with the Almaraj family. I would arrive there Friday evening, spend all day Saturday with them and then attend Sunday Mass with them Sunday morning. The Almaraj family is a family of five, consisting of Pio, his wife and their three children. I was given a guest room on the first floor. Because Pio is in the IT industry and has worked in it for 20 years in the US, he has worked his way up to earning a good salary and they have a very nice house. They made me feel right at home—but right away I picked up on a significant cultural difference: they made me remove my shoes when I entered the home. This is not a typical custom for most Americans, but for Indians it is quite common. It is because in India it is a practice to keep dusty shoes out of the living quarters so as to keep the home clean. The Almaraj's have brought that custom with them to the US.
I took part in the meal preparation Saturday, and sat in the pew with the family on Sunday. The Mass was in Latin and was called the Tridentine Mass, which has been the Mass said in the Church for hundreds of years. Pio explained to me how the Second Vatican Council in the 1960s had ushered in changes that many Catholics were not comfortable with and a new Mass said in the vernacular of every country was introduced. Pio said he grew up going to this new vernacular Mass but in the past five years he discovered the Latin Mass being said in our city and he has been taking his family there ever since: "The hymns are so beautiful and the service is so much more reverent," he said. Pio did not mind opening up to me about his religion or his own life back in India. We had excellent rapport as we enjoyed one another's company and found that we shared a very similar sense of humor, so there was a lot of laughing going on. I think it helped that politically we were of the same opinion and so politics became an easy launching pad for us, and once Pio found that we shared the same political opinions he saw me as a sympathetic person and he really seemed to enjoy letting me into his world.
The Religion
The Catholic religion is the oldest of the Christian religions and Pio represents something of a miracle himself. He told me the story of how his family converted to Catholicism. The story of how Pio's family converted to Catholicism is one that goes back many centuries. It is partly a legend but this is how it was told to Pio: many centuries ago in Chennai before the modern era of human history, Pio's great great great ancestor (he does not know how many generations back so it is multiple "greats"). This ancestor was the head of a village and a practicing Hindu like most other Indians. He was an old man with many wives and he had only one boy who was to be his heir. However, one day the boy became sick and would not rise from bed and his condition worsened so that he was on the point of death. The old man sought the care and advice of doctors and the Hindu priests and the local counselors but no one could help to heal the boy. Then one day there came word that there were two foreigners dressed in black robes who were walking through the country. The old man sent for them and asked if they could heal the boy. The men dressed in black robes were Catholic missionaries from Europe. When they arrived at the old man's village they prayed over the boy and the boy got up and asked for something to eat.
The old man was overjoyed and told the priests that they could have whatever they wanted: he told them to pick one of his wives and they could have them as their own. The priests said they did not want that, all they wanted was the old man's soul. The old man agreed. The priests then told the old man that he could have one wife, not several, and the old man said that was fine and so the old man became a Catholic—and because he was the leader of his village all of the people in his village converted to Catholicism as well. The other Indians in the area surrounding the village were angry and they told the old man they would not marry their daughters to any of the children in that old man's village so long as they remained Catholic but the old man said that was all right with him. The village remained Catholic and so too did all the generations that followed. In India there are many pockets of Catholicism like this throughout the country. And so Pio was descended from that old man and his village. He considers his religion and his family to be the fruit of a miracle, since he is the descendent of that old man whose child was saved by the Catholic priests in the story.
Religion in the Almaraj house is everywhere. They have shrine to Jesus and Mary in their living room, which is quite large and contains a fireplace and a big flat screen TV mounted on the wall. There is a video game console that the kids play, but the shrine is what catches my attention the most. The pictures of Jesus and Mary are unlike those that are commonly found in America. They are very colorful and the colors are bright and bold, like what one might find in a child's book. They are almost cartoonish-looking, but the shrine itself indicates that faith and religion are very important to the family. Pio tells me that this is where they pray their rosary every night. I was given a rosary to hold that night while he and his family prayed five decades of the rosary. They prayed it again Saturday night and again Sunday morning in the church before Mass began.
The history of the rosary comes from St. Dominic in the 13th century. The story goes that Dominic had a vision of the Blessed Virgin Mary and she gave him the rosary as a devotion to spread among Catholics. Though it is unclear what the precise origin of the devotion is, that is the standard, accepted story among Catholics (Thurston). The rosary consists of a set of beads with a cross at the end. There are more than 50 beads on the rosary and one rosary consists of five "decades"—that is, 10 Hail Mary's, one Our Father, and one Glory Be. Each decade has its own "mystery" that the person saying the rosary is supposed to meditate upon while praying the Hail Mary's, etc. Prior to just recently in the Church's history, the rosary had three mysteries—the Joyful Mysteries, the Sorrowful Mysteries and the Glorious Mysteries. In the past few years, a fourth set of mysteries was added in the Church and they are called the Luminous Mysteries—but Pio said that he does not pray the Luminous Mysteries because he does not follow what the Church has been doing since the Second Vatican Council. He calls it all "innovation" and meant to undermine the wonderful, beautiful traditions of the Church. "Plus," he says, "there should only be three mysteries because this reflects the mystery of the Triune God—the Holy Trinity, which is Three Divine Persons in One God." When I asked what this means, he said that God is One Being with Three Distinct Persons—the Father, the Son and the Holy Ghost. In my attempt to understand, I said, "That sounds like Hinduism with its different gods and goddesses who are all the same, no?" He said, "No. Hinduism has many gods and goddesses but they are not true. They are all devils. Jesus Christ is the One True God and True Man, the Savior of the world." "So he is also the Father and the Holy Ghost?" "Yes, He is all three but also He is Himself. It is a mystery, you cannot understand how it is so but that is what you must believe as a Catholic because that is what has been revealed to us," he answered.
Pio's faith was very deep and he was very educated about his Catholicism and could quote many saints from centuries back and he understood theological arguments very well, many of which went over my head. He talked a great deal about the proofs of God's existence and he urged me to look into the matter as I expressed little knowledge on any of it. He also said that he would pray for me that God would show me the way to Him, which I thought was very kind of him to do and I told him that I deeply appreciated the sentiment. He laughed and said it is nothing because that is what he is supposed to do as a Christian.
Dinner
Even though the Amalraj's are Indian, they are also very American and enjoy American meals and customs. Two of the children were born in America. One was born in India during a stint of work that took the family back to India for a few years. All in all the children seem like typical American children in dress and in most manners. They like TV and are interested in movies and video games. They go to public school and dress like kids their own age. When it comes to dinner, they like pizza and hamburgers. Pio often grills hamburgers on his deck, he says. Because I am staying with them the weekend, however, they have a traditional Indian meal that one would find in Tamil Nadu.
The meal consists of spicy basmati rice with chicken thighs in a big bowl. A plate of naan, which is an Indian flat bread is provided as well. Pio tells me that the custom in India is not to use utensils to eat the rice but to scoop it up with your fingers. He tells me that I may use a fork and knife but I volunteer to follow his example and eat the meal as he would. He dives in with his right hand, scooping up a mound of rice with his fingers. I try and the rice falls from my hands in big clomps and Pio laughs. He gives me more instructions on how to eat and I try my best to follow. It is quite messy for me to eat in this way and his wife begins to scold him for laughing at me and soon I am given a knife and fork to assist me. I am not really embarrassed by any of this because it is fun to see Pio laugh so much.
The dinner is not that spicy, even though Pio is worried it might be. He tells the story of what happened when he and his wife were married. In 2001, Pio had been working in New York for a few years in the IT department of Deutsche Bank, where he had been recruited from Chennai by a couple of headhunters. That year he was called by his father and told that he had to come home to Chennai. His father had found a wife for Pio and Pio was to be married. Pio said okay to his father and returned home for his wedding. The first time he ever saw his wife was on his wedding day. I understood that this was a custom in India and that most marriages were arranged by parents. "Are you surprised?" Pio asked. I told him that I was not since I had heard about his custom. He said, "For us it makes perfect sense. You Americans all think that love is romantic and you must fall in love and then you go out and break everyone's hearts and are miserable because your fairy tale romance did not come true. For us we are quite happy to marry who our parents pick out for us. They know, they are old, they are not blind by love and feelings. They see who would be a good match and then they arrange the marriage for their children. It is a good custom and everyone accepts it in India," he says. I ask him if he will arrange the marriages of his children and he laughs, "How could I? We are in America, not in India. They will only tell me, 'No way!' My children are all American. It is horrible! What can I do?" he says laughing. He goes on with his story and tells how he was set up with his new bride and they were married. Part of the wedding present that Pio and his new wife received were a bunch of spices that his wife's family had spent weeks putting together. However, 9/11 occurred while Pio and his wife were waiting to board their flight back home to New York after the wedding. Everything shut down and security went into overdrive. When Pio and his wife were finally able to board a flight to New York, all of the spices that his wife's family had packed to go with them were tossed into the trash can by the security teams who would not allow them onto the plane under the new rules of travel in the wake of the tragedy of 9/11. Pio calls it the tragedy of the spices and still seemed to be lamenting the loss even as he was telling the story to me over dinner. And then he said, "Tomorrow we will have hamburgers so that you are not too unhappy with us while you are here. We must keep the American happy and full!" he said, laughing some more.
Conclusion
Pio and his family were very gracious hosts and very welcoming and I feel that I could probably write an entire book about them if given the chance to spend more time with the family. There is a great deal that I could not even include in this paper. The fact is that Pio and his family have very strong Indian characteristics and Catholic characteristics, and there is a blend of Indian and Catholicism that one would not even find in most American Catholic families, I suspect. Overall, however, the family is also very American, particularly when it comes to politics, which is why we developed such good rapport instantly, I believe.
Works Cited
Bayly, Susan. Saints, Goddesses and Kings: Muslims and Christians in South Indian Society. Cambridge University Press, 2004.
Hofstede, Geert. Cultures consequences: Comparing values, behaviors, institutions, and organizations across nations (2nd ed.). Thousand Oaks, CA: Sage Publications, 2001.
Hofstede Insights. https://www.hofstede-insights.com/product/compare-countries/
Panikkar, K. Asia and Western dominance. London: G. Allen, 1953.
Thurston, Herbert, and Andrew Shipman. \The Rosary.\" The Catholic Encyclopedia. Vol. 13. New York: Robert Appleton Company
---
Are you busy and do not have time to handle your assignment? Are you scared that your paper will not make the grade? Do you have responsibilities that may hinder you from turning in your assignment on time? Are you tired and can barely handle your assignment? Are your grades inconsistent?
Whichever your reason is, it is valid! You can get professional academic help from our service at affordable rates. We have a team of professional academic writers who can handle all your assignments.
Plagiarism free papers
Timely delivery
Any deadline
Skilled, Experienced Native English Writers
Subject-relevant academic writer
Adherence to paper instructions
Ability to tackle bulk assignments
Reasonable prices
24/7 Customer Support
Get superb grades consistently
Online Academic Help With Different Subjects
Literature
Students barely have time to read. We got you! Have your literature essay or book review written without having the hassle of reading the book. You can get your literature paper custom-written for you by our literature specialists.
Finance
Do you struggle with finance? No need to torture yourself if finance is not your cup of tea. You can order your finance paper from our academic writing service and get 100% original work from competent finance experts.
Computer science
Computer science is a tough subject. Fortunately, our computer science experts are up to the match. No need to stress and have sleepless nights. Our academic writers will tackle all your computer science assignments and deliver them on time. Let us handle all your python, java, ruby, JavaScript, php , C+ assignments!
Psychology
While psychology may be an interesting subject, you may lack sufficient time to handle your assignments. Don't despair; by using our academic writing service, you can be assured of perfect grades. Moreover, your grades will be consistent.
Engineering
Engineering is quite a demanding subject. Students face a lot of pressure and barely have enough time to do what they love to do. Our academic writing service got you covered! Our engineering specialists follow the paper instructions and ensure timely delivery of the paper.
Nursing
In the nursing course, you may have difficulties with literature reviews, annotated bibliographies, critical essays, and other assignments. Our nursing assignment writers will offer you professional nursing paper help at low prices.
Sociology
Truth be told, sociology papers can be quite exhausting. Our academic writing service relieves you of fatigue, pressure, and stress. You can relax and have peace of mind as our academic writers handle your sociology assignment.
Business
We take pride in having some of the best business writers in the industry. Our business writers have a lot of experience in the field. They are reliable, and you can be assured of a high-grade paper. They are able to handle business papers of any subject, length, deadline, and difficulty!
Statistics
We boast of having some of the most experienced statistics experts in the industry. Our statistics experts have diverse skills, expertise, and knowledge to handle any kind of assignment. They have access to all kinds of software to get your assignment done.
Law
Writing a law essay may prove to be an insurmountable obstacle, especially when you need to know the peculiarities of the legislative framework. Take advantage of our top-notch law specialists and get superb grades and 100% satisfaction.
What discipline/subjects do you deal in?
We have highlighted some of the most popular subjects we handle above. Those are just a tip of the iceberg. We deal in all academic disciplines since our writers are as diverse. They have been drawn from across all disciplines, and orders are assigned to those writers believed to be the best in the field. In a nutshell, there is no task we cannot handle; all you need to do is place your order with us. As long as your instructions are clear, just trust we shall deliver irrespective of the discipline.
Are your writers competent enough to handle my paper?
Our essay writers are graduates with bachelor's, masters, Ph.D., and doctorate degrees in various subjects. The minimum requirement to be an essay writer with our essay writing service is to have a college degree. All our academic writers have a minimum of two years of academic writing. We have a stringent recruitment process to ensure that we get only the most competent essay writers in the industry. We also ensure that the writers are handsomely compensated for their value. The majority of our writers are native English speakers. As such, the fluency of language and grammar is impeccable.
What if I don't like the paper?
There is a very low likelihood that you won't like the paper.
Reasons being:
When assigning your order, we match the paper's discipline with the writer's field/specialization. Since all our writers are graduates, we match the paper's subject with the field the writer studied. For instance, if it's a nursing paper, only a nursing graduate and writer will handle it. Furthermore, all our writers have academic writing experience and top-notch research skills.
We have a quality assurance that reviews the paper before it gets to you. As such, we ensure that you get a paper that meets the required standard and will most definitely make the grade.
In the event that you don't like your paper:
The writer will revise the paper up to your pleasing. You have unlimited revisions. You simply need to highlight what specifically you don't like about the paper, and the writer will make the amendments. The paper will be revised until you are satisfied. Revisions are free of charge
We will have a different writer write the paper from scratch.
Last resort, if the above does not work, we will refund your money.
Will the professor find out I didn't write the paper myself?
Not at all. All papers are written from scratch. There is no way your tutor or instructor will realize that you did not write the paper yourself. In fact, we recommend using our assignment help services for consistent results.
What if the paper is plagiarized?
We check all papers for plagiarism before we submit them. We use powerful plagiarism checking software such as SafeAssign, LopesWrite, and Turnitin. We also upload the plagiarism report so that you can review it. We understand that plagiarism is academic suicide. We would not take the risk of submitting plagiarized work and jeopardize your academic journey. Furthermore, we do not sell or use prewritten papers, and each paper is written from scratch.
When will I get my paper?
You determine when you get the paper by setting the deadline when placing the order. All papers are delivered within the deadline. We are well aware that we operate in a time-sensitive industry. As such, we have laid out strategies to ensure that the client receives the paper on time and they never miss the deadline. We understand that papers that are submitted late have some points deducted. We do not want you to miss any points due to late submission. We work on beating deadlines by huge margins in order to ensure that you have ample time to review the paper before you submit it.
Will anyone find out that I used your services?
We have a privacy and confidentiality policy that guides our work. We NEVER share any customer information with third parties. Noone will ever know that you used our assignment help services. It's only between you and us. We are bound by our policies to protect the customer's identity and information. All your information, such as your names, phone number, email, order information, and so on, are protected. We have robust security systems that ensure that your data is protected. Hacking our systems is close to impossible, and it has never happened.
How our Assignment  Help Service Works
You fill all the paper instructions in the order form. Make sure you include all the helpful materials so that our academic writers can deliver the perfect paper. It will also help to eliminate unnecessary revisions.
2.      Pay for the order
Proceed to pay for the paper so that it can be assigned to one of our expert academic writers. The paper subject is matched with the writer's area of specialization.
3.      Track the progress
You communicate with the writer and know about the progress of the paper. The client can ask the writer for drafts of the paper. The client can upload extra material and include additional instructions from the lecturer. Receive a paper.
4.      Download the paper
The paper is sent to your email and uploaded to your personal account. You also get a plagiarism report attached to your paper.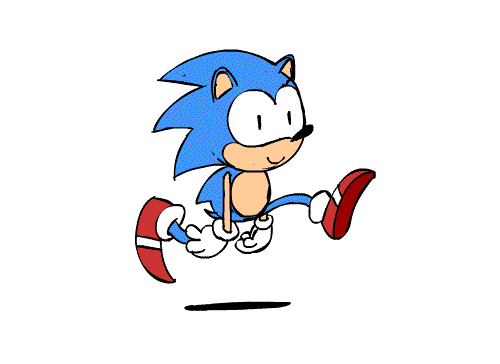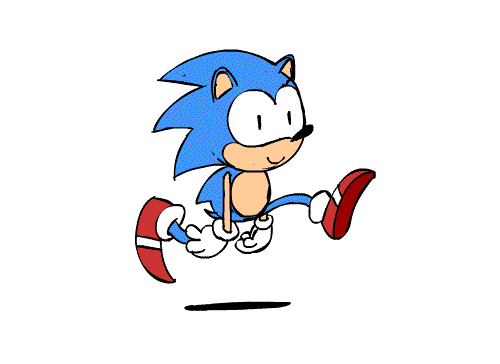 PLACE THIS ORDER OR A SIMILAR ORDER WITH US TODAY AND GET A PERFECT SCORE!!!
---