Business – Case Studies — Exxon
Strategic Analysis of Exxon Mobil Corporation
Don't use plagiarized sources. Get Your Custom Essay on
Strategic Analysis of Exxon Mobil Corporation
Just from $9/Page
Everyone seems to talk about it, but few companies actually engage in strategic planning sufficiently well enough to brag about it. One major company that enjoys some serious bragging rights in this regard is Exxon Mobil Corporation, one of the major leaders in the global oil and gas industry today. While the experts continue to debate the fine points, it is reasonable to suggest that any type of strategy requires a careful assessment of the environment in which a company competes, as well as informed forecasts about what can be expected to occur in the marketplace in the future. Beyond these commonalties, though, a wide range of alternatives are available to help corporate leaders in their strategy formulation process, including (a) strategy as rational thought, strategic planning and decision making; (b) strategy as revolution (i.e., "disruptive innovation"); – strategy as resource allocation and accumulation in the firm (i.e., the "resource-based view"); and, (d) strategy as technology leadership (viewed as a unique competitive advantage). These four strategic approaches are discussed further below as they apply to Exxon Mobil Corporation, one of the world's leading producers of oil and gas today. A review of the organizational and peer-reviewed literature to this end is followed by a summary of the research and important findings in the conclusion.
Review and Discussion
Background.
Today, Exxon Mobil Corporation (hereinafter "Exxon" or alternatively, "the company") engages in the exploration, production, transportation, and sale of crude oil and natural gas; the company also engages in the manufacture, transportation, and sale of petroleum products and petrochemicals, as well as participates in electric power generation (Exxon, 2007). Originally named "Exxon Corporation," Exxon Mobil Corporation was incorporated in the State of New Jersey in 1882; Mobil Corporation became a wholly-owned subsidiary of Exxon Corporation on November 30, 1999 and changed its name to Exxon Mobil Corporation (Exxon Form 10-K, 2006). The various business divisions and affiliated companies of ExxonMobil operate or market products in the U.S. As well as most of the other countries of the world; the company's primary business is energy (including exploration and production of crude oil and natural gas, manufacture of petroleum products and transportation and sale of crude oil, natural gas and petroleum products) (Exxon Form 10-K, 2006). The company is also a major manufacturer and marketer of commodity petrochemicals (including olefins, aromatics, polyethylene and polypropylene plastics) as well as a wide range of specialty products (Exxon Form 10-K, 2006). In addition, the company maintains interests in electric power generation facilities and affiliates of ExxonMobil conduct extensive research programs in support of these businesses (Exxon Form 10-K, 2006). Besides these interests, the company also holds license to explore gas in the Gorgon liquefied natural gas project for domestic supply. Today, Exxon operates in the United States, Canada, Europe, Africa, Asia-Pacific, the Middle East, Russia/Caspian region, and South America (Exxon, 2007). Today, the company is headquartered in Irving, Texas (Exxon, 2007) and the company notes that it has numerous business divisions and hundreds of affiliates, many of which also feature names that include ExxonMobil, Exxon, Esso or Mobil (Exxon Form 10-K, 2006).
A comparison of Exxon's stock performance with that of two of its top competitors, British Petroleum and Chevron, is shown in Figure 1 below.
Figure 1. Stock Performance of Exxon vs. BP & Chevron – Past 5 Years to Date.
Key:
XOM = Exxon
BP = British Petroleum
CVX = Chevron
Source: Yahoo! Finance, 2007.
Strategy as Rational Thought, Strategic Planning and Decision-Making.
Strategic planning, like any type of planning, involves establishes goals and identifying quantifiable objectives that can help an organization reach them. What perhaps best differentiates strategic planning from "seat-of-the-pants" or intuitive planning initiatives concerns how informed the decision-makers are concerning the environment in which the company competes. In some cases, strategic alliances with others may represent the best course of action for various reasons, while acquiring competitors also represents a viable alternative in many cases. Because every organization is unique, there cannot of course be a one-size-fits-all strategic approach that can be applied across the board to achieve successful outcomes to such planning processes, but there are some general guidelines that can be used to help companies recognize when one alternative is superior to another. For example — and generally speaking –, the reasons for mergers and acquisitions include:
Achieving competitive advantages through market power,
Overcoming barriers to entry;
Increasing the speed of market entry;
The significant costs involved in developing new products;
Avoiding the risk of new product development;
Achieving diversification, and,
Avoiding competition (Culpan, 2002).
While small and medium-size firms that already enjoy product and market niches continue to compete in their respective domestic and global markets, these smaller enterprises will likely experience some difficult periods when competing with enormous concerns such as Exxon. In this regard, Culpan emphasizes, "Under the pressure of global competition, the next decade will more likely see the continuation of mergers and acquisitions across nations in a variety of industries" (Culpan, 2002, p. 45). The impact of more and more consolidations in the marketplace does not, of course, mean that there will not be any opportunities for growth for SMEs; however, it does suggest that giant companies such as Exxon will make it exceedingly difficult for smaller companies to compete in the global marketplace unless those companies already enjoy product and market niches or have strategic alliances with those that do (Culpan, 2002). According to this author, "This situation has been true for years; however, there would be more pressure on medium and small-size companies even threatening their existence. The incredible expansion of giant retailer Wal-Mart and the mergers of Exxon and Mobile, British Petroleum and Amoco, and Mercedes-Benz and DaimlerChrysler are examples of the results of such rational decision-making processes in action" (Culpan, 2002, p. 45). While the company may excel in some ways through its use of strategy in action, it remains weaker in others and these issues are discussed further below.
Strategy as Revolution (Disruptive Innovation)
The unforeseeable and unexpected always challenge corporate leaders, but the unfortunate reality of doing business in the 21st century is that disruptive innovations will continue to influence how, why and when companies take action or fail to act. The importance of the Internet and innovations in transportation are well documented and are part and parcel of this process as well, but it means that things are changing faster and larger companies such as Exxon may not be well situated to adapt as well as their smaller counterparts. For example, in his essay, "The Innovator's Dilemma," Lewis (2001) asks, "Why do leading companies fail when confronted with disruptive technologies?" (p. 61). Citing Christensen's book of the same name, Lewis explains that traditionally sound management techniques such as listening to the customer, investing in new technologies, studying market trends, and allocating resources to the most promising innovations are all are strategies that are only situationally successful: "The ability of a company to successfully innovate depends, to a great extent, on the organization's understanding of the type of innovation it is creating. While certain management techniques are still useful for sustaining technologies, these same management techniques are disastrous if applied to the marketing of more disruptive technologies" (Lewis, 2001, p. 61). This author suggests that the key to understanding the principles involved in successfully applying these techniques in a dynamic business environment is to distinguish between sustaining and disruptive technologies as described further in Table 1 below.
Table 1.
Five principles of disruptive innovation.
Principle
Description
Customers and Investors
The first principle, that companies depend on customers and investors for resources, seems very obvious, especially to those who are familiar with the wide range of reengineering books and writings on customer-focused organizations. Christensen emphasizes this point, however, to remind managers that they have less control over organizational resources than they think. While a customer-focused organization is usually a positive one, Christensen shows that major customers can inhibit a company's ability to deploy a useful, disruptive technology. The company management may see the benefit of a disruptive innovation, but if the customers and investors do not see its added value, then the chances of that technology being successfully introduced into the marketplace are vastly diminished.
Small Markets and Large Companies
The second principle, that small markets don't solve the growth needs of large companies, is actually about three things: (a) disruptive technologies thrive in new, small markets before they thrive in new, large markets; (b) larger, more successful companies find it very difficult to invest in small, emerging markets because the return on investment does not help large companies maintain their growth rate; and – most successful companies focus on selling to large markets. These observations led Christensen to research those few large companies that had succeeded at marketing a disruptive innovation. He found that large companies were best able to promote disruptive innovations by giving responsibility for the development and "commercialization" of those innovations to spin-off organizations with highly talented employees, adequate resources, and whose size matched the size of the target market.
Market Analysis
The third principle, that markets that don't exist can't be analyzed, reminds managers that assessing the effects of disruptive technologies is often counter-intuitive to good management practice. Many companies require the development of a business case and a business plan for new products. This approach is generally very successful when applied to sustaining technological innovations, because the market is well-known; however, when companies apply this strategy to new, emerging markets resulting from disruptive technologies, they become paralyzed. They are seeking data on markets that do not yet exist. Christensen concludes that businesses can counteract this principle by planning for failure and taking a discovery-based planning approach to disruptive technologies. Managers should not plan on being right all the time and should view their initial strategy as a learning opportunity. As they gather data, managers must be prepared to make revisions to their business plans.
Capabilities and Disabilities
The fourth principle, that an organization's capabilities define its disabilities, is perhaps the most obvious statement of the difference of the disruptive technology environment. An organization's capabilities lie in its processes and its values, neither of which are as flexible, for example, as the skill sets of an organization. These organizational processes and values develop over time because they help make the company successful in a certain environment. Because these processes and values become ingrained and inflexible, they can impede success in the disruptive technology environment.
Technology Supply and Market Demand
The fifth principle, that technology supply may not equal market demand, illustrates that disruptive technologies do not meet the needs of mainstream markets at the outset (although they do eventually become competitive). Since the pace of technological change is so rapid, and because companies are always focused on developing a more superior product, companies quickly exceed their customer's product requirements. While aiming at the competitors in higher-performance, higher-margin markets, these companies create a vacuum at lower price points in the market into which companies with disruptive technology can enter.
Source: Lewis, 2001, p. 61.
This is an interesting approach to looking at how Exxon is doing business today and how it tends to respond to new forces in its market and potential market – which is to say the entire world. In this regard, Exxon's operations in some parts of the world have been "paralyzed" by terrorism (Dale, 2005) and coping with corruption in developing nations (Naresh, Spieler & Strassfeld, 2006), and remains "paralyzed" on the issue of global warming today (Livesey, 2002). In this aspect at least, Exxon has clearly been also been adversely affected by the capabilities and disabilities component of the disruptive innovation spectrum as it applies to its exploration throughout Asia (Hunter, 2004). For example, in response to increasingly vocal criticisms from many environmentalists, ExxonMobil has been backed into a desperate corporate corner on the issue of global warming, much like its experiences following the Exxon Valdez spill (Boyles, 2005). In that fiasco, Exxon "refused to take the critics seriously, and it suffered long-term for its mishandling of the Alaska oil spill in 1989…. Jurors said one reason for the high penalties was that the Alaska situation showed them that Exxon was a company that could not be trusted and deserved to be punished" (Smith, 2005, p. 22). Likewise, as a result of the environmental issues facing the company today, Exxon has been forced to adamantly maintain that there is no provable link between its exploration and production activities and ecological harms, either "presently manifested or anticipated" (Livesey, 2002, p. 1).
According to this author, "This [approach] uses a strategy by now made familiar in other cases where corporate products or production processes have been alleged to cause toxic effects (e.g., asbestos and tobacco). From the commercial perspective, therefore, any proposed change in business practices, which would impose costs, is unwarranted and said to threaten to 'harm' the 'health' of the economy (Livesey, 2002, p. 2). Because the company's entire existence relates to the very activities which are being cited as the cause of global warming, the company does not have any room to equivocate in its response but must continue to pursue its existing corporate strategy in the face of such criticisms: "ExxonMobil's argument here produces the conclusion that the problem is not global warming, but the wrong-headed, if not arrogant, views of climate scientists (and the misguided government representatives and public who trust them), 'who believe they can predict changes in climate decades from now'" (emphasis added) (Livesey, 2002, p. 117). The company has a number of influential scientists and politicians lined up on its side on this issue as well, but the final principle of disruptive innovation, "Technology Supply and Market Demand," suggests that it is likely that many SMEs can reap the benefits of Exxon's firmly entrenched position on global warming by identifying and marketing technologies that can help offset or eliminate the potential causes and adverse effects of global warming in the meantime.
Resource-Based View (RBV) of ExxonMobil.
The resource-based view of the firm has been cited as being particularly conducive to understanding strategic initiatives taken by companies in recent years (Silverman, 2002). According to this author, "The development of the resource-based view of the firm has led numerous scholars to prescribe that firms should focus on developing 'core competences' from which business- and product-level competitive advantage will naturally flow" (Silverman, 2002, p. 2). The nature of these core competences, though, as well as the methods by which organizations are able to exploit them remain unclear, and core competencies do not become readily discernible except through historic analyses; therefore, an improved understanding of how important attributes of technological resources fuel a company's decision to diversify (or to pursue an alternative mechanism of exploitation) would provide some valuable insights into the nature of resource-based rents and their differences across firms and industries (Silverman, 2002). According to Intagliata, Smallwood and Ulrich (2000), core competencies represent a critical aspect of leadership within any type of organization for at least five reasons, including the following:
They guide direction;
They are measurable;
Competencies can be learned;
They can distinguish and differentiate the organization; and,
They can help integrate management practices.
This aspect of Exxon can be viewed in terms of how it has helped the company use its resources to their maximum advantage, a process that as noted above is not as straightforward or concrete as many observers might think. In sum, Intagliata and his colleagues emphasize that like the vision provided by corporate leaders, this feature of strategy is reciprocal and requires constant fine-tuning to avoid complacency and missed opportunities for growth: "Competencies provide organizations with a way to define in behavioral terms what their leaders need to do to produce the results the organization desires and do so in a way that is consistent with and builds its culture. They should provide the 'North Star' by which leaders at all levels navigate in order to create synergy and produce more significant and consistent results" (2000, p. 12). Because core competencies must be quantifiable by definition, then, applying this analysis to Exxon suggests that the company's core competencies should be linked to positive outcomes that can be measured. For this purpose, Intagliata and his colleagues provide some useful metrics as show in Table 2 below.
Table 2.
Relationship between core competencies and key result areas.
Key Result Area
Result Metrics
Outcome
Employee
Changes in employees' knowledge and skill levels;
The extent to which the company's vision is shared among all employees;
Retention/turnover rates (voluntary and involuntary; low vs. high performers);
Employee satisfaction or commitment index;
Employee productivity
Supporting Competencies
Upgrades talent
Coaches and develops
Vision communication
Empowers others
Customer
Performance with target customers and market niches;
Customer retention and loyalty;
Differentiated value propositions and disciplined execution of market share vs. profitability trade-offs; and,
Strategically customizes the value proposition.
Marketplace understanding
Builds customer commitment and intimacy;
Strategically customizes the value proposition;
Capital invested across business processes consistent with value proposition
Organization Capability
Extent to which innovative management practices in one unit are shared across boundaries;
Time to introduce new products/service or take them global;
Integration of customers, suppliers, and vendors into business;
Performance management/compensation systems in line with delivery expectations
Builds a learning organization;
Builds speed and agility;
Supports collaboration and teamwork.
Investor
Measurement of growth overall and by product, geography, channel, customer, or leverage;
Distinction between work that creates advantage and transactional work that can be outsourced; and,
Analyst's understanding of company and its vision.
Holds self and others accountable;
Focuses on growth;
Resource management;
Financial understanding; and,
Stakeholder relationship building
Source: Intagliata et al., 2000, p. 12.
The effectiveness – and profitability — of the company's existing strategies in applying its core competencies can be readily seen in one quantifiable aspect of their performance as reflected by its P/E ratio (this is the stock's market capitalization divided by its after-tax earnings over a 12-month period) as shown in Table 3 and Figure 2 below.
Table 3.
A six oil and gas companies based on P/E.
Company
P/E
Exxon Mobil Corp.
Total SA
PetroChina Co. Ltd.
BP plc
Chevron Corp.
ConocoPhillips
Source: Yahoo! Finance, 2007.
Figure 2. Top six oil and gas companies based on P/E.
Source: Based on tabular data in Yahoo! Finance, 2007 (sorted using Excel).
As shown in Figure ____ above, Exxon enjoys a healthy position in its industry, leading all but PetroChina Co. And Total SA in terms of their P/E ratios.
Strategy as Technology Leadership Viewed as a Unique Competitive Advantage.
This approach to understanding a major corporation's ability to successfully compete in a global market is perhaps the most appropriate for Exxon's analysis. The company has been engaged, and continues to be engaged, in aggressive explorations that increasingly rely on previously unexplored regions or untried technologies. According to Kline (2005), "Massive trucks and drilling rigs deployed by an Exxon Mobil Corp.-led consortium rumble through the sand and bush of Kome, Chad, rushing to complete one of largest private-sector investments – $3.5 billion – in sub-Saharan Africa" (p. 74). Likewise, in his recent essay, "Can You Dig it, Exxon?," Smith (2007) aksi reports on the extreme lengths that ExxonMobil has taken to find new deposits of oil and gas. For example, Smith points out that in April, 2007, the company announced that a subsidiary had completed the drilling of its Z-11 well, which is currently the deepest measured extended-reach drilling well in history: "At 37,016 feet, the well is more than seven miles deep — a typical cruising altitude for today's commercial airliners. The well was drilled on Russia's Sakhalin Island from the Yastreb rig, the world's largest onshore rig. it's part of the multiphase Sahkalin-1 project that includes the Chayvo field, which is located five to seven miles offshore" (Smith, 2007, p. 2).
According to Smith, extended-reach drilling (ERD) is a type of horizontal drilling that has been in use for around 20 years, and allows for the deviation from the vertical in drilling; by using this technique, offshore wells can be drilled from onshore locations; this techniques has been developed and improved by such oilfield service companies as Schlumberger and Baker Hughes (Smith, 2007). The company reports that since the first Sakhalin-1 well was drilled in 2003, the time required for the drilling of these technologically sophisticated wells has been slashed in half: "The Z-11 well was drilled in 61 days, more than 15 days ahead of schedule. This report emphasizes the extreme efforts that the leading energy companies must constantly undertake to locate new supplies of oil and gas and the technical sophistication of the companies involved" (emphasis added) (Smith, 2007, p. 3).
Conclusion
The research showed that a company's performance and operations can be viewed from a number of perspectives, with four useful ones being (a) strategy as rational thought, strategic planning and decision making; (b) strategy as revolution (i.e., "disruptive innovation"); – strategy as resource allocation and accumulation in the firm (i.e., the "resource-based view"); and, (d) strategy as technology leadership (viewed as a unique competitive advantage). The research also showed that when these four perspectives are applied to large concerns such as Exxon Mobil Corporation, they can help identify the rationale for some of the company's actions in recent years, and can help predict what courses of action they will likely take in the future as well. These analyses were also shown to be useful for smaller companies competing in these industries because they can serve to highlight weaknesses or areas in which a larger company remains deficient or unresponsive such as Exxon's reluctance to engage in meaningful dialogue concerning the effects of its operation on global warming. In the final analysis, the more ways that an investor and researcher has available to analyze an enormous company such as Exxon the better, and these four were shown to be useful for this purpose.
References
Boyles, D.R. (2005). Schools or markets? Commercialism, privatization and school-business partnerships. Mahwah, NJ: Lawrence Erlbaum Associates.
Culpan, R. (2002). Global business alliances: Theory and practice. Westport, CT: Quorum Books.
Dale, J.G. (2005). In dire straits: Why big oil needs transnational regulation. Journal of International Affairs, 59(1), 288.
Exxon. (2007). Yahoo! Finance: Market Guide. [Online]. Available: http://finance.yahoo.com/q/sec?s=XOM.
Form 10-K, Exxon annual report. (2006). FreeEDGAR. [Online]. Available: http://yahoo.brand.edgar-online.com/fetchFilingFrameset.aspx?dcn=0001193125-07-042435&Type= HTML.
Hunter, S. (2004). Strategic developments in Eurasia after 11 September. Portland, or: Frank Cass.
Intagliata, J., Smallwood, N., & Ulrich, D. (2000). Leveraging leadership competencies to produce leadership brand: Creating distinctiveness by focusing on strategy and results. Human Resource Planning, 23(3), 12.
Kline, J.M. (2005). Ethics for international business: Decision making in a global political economy. London: Routledge.
Lewis, a. (2001). The innovator's dilemma. The Public Manager 30(3), 61.
Livesey, S.M. (2002). Global warming wars: Rhetorical and discourse analytic approaches to ExxonMobil's corporate public discourse. The Journal of Business Communication, 39(1), 117.
Silverman, B.S. (2002). Technological resources and the logic of corporate diversification. London: Routledge.
Smith, D.L. (2007, April 30). Can you dig it, Exxon? The Motley Fool. [Online]. Available: http://www.fool.com/investing/value/2007/04/30/can-you-dig-it-exxon.aspx.
Smith, R.D. (2005). Strategic planning for public relations. Mahwah, NJ: Lawrence Erlbaum Associates.
Naresh, R., Spieler, W., & Strassfeld, E. (2006). Public corruption. American Criminal Law Review, 43(2), 825.
---
Are you busy and do not have time to handle your assignment? Are you scared that your paper will not make the grade? Do you have responsibilities that may hinder you from turning in your assignment on time? Are you tired and can barely handle your assignment? Are your grades inconsistent?
Whichever your reason is, it is valid! You can get professional academic help from our service at affordable rates. We have a team of professional academic writers who can handle all your assignments.
Plagiarism free papers
Timely delivery
Any deadline
Skilled, Experienced Native English Writers
Subject-relevant academic writer
Adherence to paper instructions
Ability to tackle bulk assignments
Reasonable prices
24/7 Customer Support
Get superb grades consistently
Online Academic Help With Different Subjects
Literature
Students barely have time to read. We got you! Have your literature essay or book review written without having the hassle of reading the book. You can get your literature paper custom-written for you by our literature specialists.
Finance
Do you struggle with finance? No need to torture yourself if finance is not your cup of tea. You can order your finance paper from our academic writing service and get 100% original work from competent finance experts.
Computer science
Computer science is a tough subject. Fortunately, our computer science experts are up to the match. No need to stress and have sleepless nights. Our academic writers will tackle all your computer science assignments and deliver them on time. Let us handle all your python, java, ruby, JavaScript, php , C+ assignments!
Psychology
While psychology may be an interesting subject, you may lack sufficient time to handle your assignments. Don't despair; by using our academic writing service, you can be assured of perfect grades. Moreover, your grades will be consistent.
Engineering
Engineering is quite a demanding subject. Students face a lot of pressure and barely have enough time to do what they love to do. Our academic writing service got you covered! Our engineering specialists follow the paper instructions and ensure timely delivery of the paper.
Nursing
In the nursing course, you may have difficulties with literature reviews, annotated bibliographies, critical essays, and other assignments. Our nursing assignment writers will offer you professional nursing paper help at low prices.
Sociology
Truth be told, sociology papers can be quite exhausting. Our academic writing service relieves you of fatigue, pressure, and stress. You can relax and have peace of mind as our academic writers handle your sociology assignment.
Business
We take pride in having some of the best business writers in the industry. Our business writers have a lot of experience in the field. They are reliable, and you can be assured of a high-grade paper. They are able to handle business papers of any subject, length, deadline, and difficulty!
Statistics
We boast of having some of the most experienced statistics experts in the industry. Our statistics experts have diverse skills, expertise, and knowledge to handle any kind of assignment. They have access to all kinds of software to get your assignment done.
Law
Writing a law essay may prove to be an insurmountable obstacle, especially when you need to know the peculiarities of the legislative framework. Take advantage of our top-notch law specialists and get superb grades and 100% satisfaction.
What discipline/subjects do you deal in?
We have highlighted some of the most popular subjects we handle above. Those are just a tip of the iceberg. We deal in all academic disciplines since our writers are as diverse. They have been drawn from across all disciplines, and orders are assigned to those writers believed to be the best in the field. In a nutshell, there is no task we cannot handle; all you need to do is place your order with us. As long as your instructions are clear, just trust we shall deliver irrespective of the discipline.
Are your writers competent enough to handle my paper?
Our essay writers are graduates with bachelor's, masters, Ph.D., and doctorate degrees in various subjects. The minimum requirement to be an essay writer with our essay writing service is to have a college degree. All our academic writers have a minimum of two years of academic writing. We have a stringent recruitment process to ensure that we get only the most competent essay writers in the industry. We also ensure that the writers are handsomely compensated for their value. The majority of our writers are native English speakers. As such, the fluency of language and grammar is impeccable.
What if I don't like the paper?
There is a very low likelihood that you won't like the paper.
Reasons being:
When assigning your order, we match the paper's discipline with the writer's field/specialization. Since all our writers are graduates, we match the paper's subject with the field the writer studied. For instance, if it's a nursing paper, only a nursing graduate and writer will handle it. Furthermore, all our writers have academic writing experience and top-notch research skills.
We have a quality assurance that reviews the paper before it gets to you. As such, we ensure that you get a paper that meets the required standard and will most definitely make the grade.
In the event that you don't like your paper:
The writer will revise the paper up to your pleasing. You have unlimited revisions. You simply need to highlight what specifically you don't like about the paper, and the writer will make the amendments. The paper will be revised until you are satisfied. Revisions are free of charge
We will have a different writer write the paper from scratch.
Last resort, if the above does not work, we will refund your money.
Will the professor find out I didn't write the paper myself?
Not at all. All papers are written from scratch. There is no way your tutor or instructor will realize that you did not write the paper yourself. In fact, we recommend using our assignment help services for consistent results.
What if the paper is plagiarized?
We check all papers for plagiarism before we submit them. We use powerful plagiarism checking software such as SafeAssign, LopesWrite, and Turnitin. We also upload the plagiarism report so that you can review it. We understand that plagiarism is academic suicide. We would not take the risk of submitting plagiarized work and jeopardize your academic journey. Furthermore, we do not sell or use prewritten papers, and each paper is written from scratch.
When will I get my paper?
You determine when you get the paper by setting the deadline when placing the order. All papers are delivered within the deadline. We are well aware that we operate in a time-sensitive industry. As such, we have laid out strategies to ensure that the client receives the paper on time and they never miss the deadline. We understand that papers that are submitted late have some points deducted. We do not want you to miss any points due to late submission. We work on beating deadlines by huge margins in order to ensure that you have ample time to review the paper before you submit it.
Will anyone find out that I used your services?
We have a privacy and confidentiality policy that guides our work. We NEVER share any customer information with third parties. Noone will ever know that you used our assignment help services. It's only between you and us. We are bound by our policies to protect the customer's identity and information. All your information, such as your names, phone number, email, order information, and so on, are protected. We have robust security systems that ensure that your data is protected. Hacking our systems is close to impossible, and it has never happened.
How our Assignment  Help Service Works
You fill all the paper instructions in the order form. Make sure you include all the helpful materials so that our academic writers can deliver the perfect paper. It will also help to eliminate unnecessary revisions.
2.      Pay for the order
Proceed to pay for the paper so that it can be assigned to one of our expert academic writers. The paper subject is matched with the writer's area of specialization.
3.      Track the progress
You communicate with the writer and know about the progress of the paper. The client can ask the writer for drafts of the paper. The client can upload extra material and include additional instructions from the lecturer. Receive a paper.
4.      Download the paper
The paper is sent to your email and uploaded to your personal account. You also get a plagiarism report attached to your paper.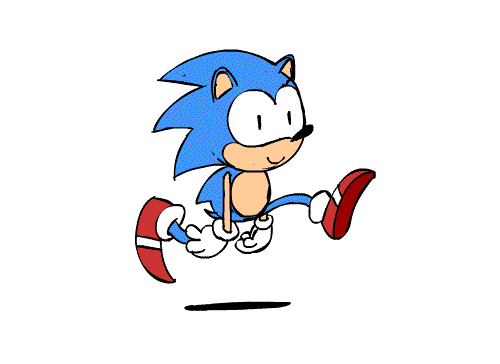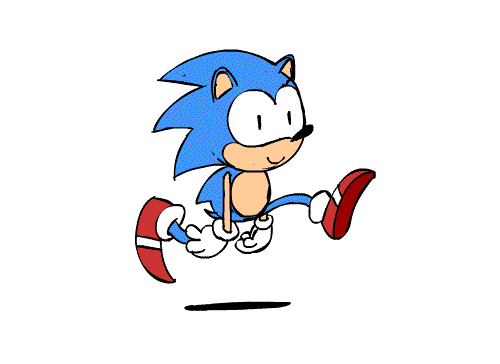 PLACE THIS ORDER OR A SIMILAR ORDER WITH US TODAY AND GET A PERFECT SCORE!!!
---