Strategic Plan for AOL
What is the meaning of progress? In general it means that the group of individuals or organization is being able to keep pace with the changes that keep coming in with time. AOL was a very large and important unit in the Internet services before the broadband access concepts came in. Today, their technology is backdated and they are trying to come in with new technology. At the same time, in a race it is very difficult to make up once you have fallen back. That is the problem, and it is unlikely that they will ever become a leader of Internet any more. Just as they had absorbed a number of other organizations earlier — Netscape, Compuserve, ICQ, Digital City and Moviefone — they will also be absorbed by another organization as they still have a relatively large number of subscribers. They had gone into a very attractive merger with Time Warner, but that has not led AOL to any great success.
Don't use plagiarized sources. Get Your Custom Essay on
Strategic Plan for AOL Term Paper 14 pages
Just from $9/Page
Environment Analysis
Internal Environment
It is clear that the problem of this organization is with technology and it has to evaluate which technology, if developed will yield benefits for the company. Thus the need to streamline the entire operations of the organization on the Internet was probably clear not only in terms of removing inefficient groups, but the organization has also been very conscious about recruiting staff that are likely to give results. One such person recruited is John McKinley, the former Chief Technology Officer for Merrill Lynch and GE Capital. He was appointed as Chief Technology Officer and President AOL Technologies. The role that he has taken up is that of chief technology strategist for the company and is in charge of directing the activities of the company as it moves into different areas of broadband, wireless and premium services. Apart from that he is in charge of managing the teams in charge of product engineering, network infrastructure and data centers, internal business systems and computing. He has experience in this as he had been the Executive Vice President and Head of Global Technology and Services at Merrill Lynch. This was also a large organization with 14,000 employees. He was the individual in charge of planning and launch of online trade offerings from Merrill Lynch and those were considered to be the best in class from other organizations like SmartMoney and Gomez. (AOL Names John McKinley as Chief Technology Officer and President, AOL Technologies)
The change of personnel is now reflecting in terms of acquisition and starting of new services from the organization. On August 4 of the current year, the company has announced that it has taken over Xdrive, Inc., and this company is a leading provider of online storage and back up. The costs of the taking over were not mentioned. The company was a private company earlier, founded in 1999 is headquartered in Santa Monica, California. The company will also operate as an independent unit under the Digital Service business unit of the new owners and continue to be based in the same area. The company manages an online, centralized storage platform which provides the subscribers with access to and protection of all their digital assets, and the protections are irrespective of the location used to access the Internet. Xdrive is the provider of secure storage, storage safety and security, and automatic back up of all assets. These can be in the form of music, pictures or video. (America Online, Inc. Announces Acquisition of Xdrive, Inc.)
As late as a couple of days back, on August 16th, 2005, the company started a new unit called AOLMobile.com. This is a personalized mobile portal that helps individuals to learn about, buy and use mobiles. They are undoubtedly the most prevalent of wireless communications and content services. The attempt is to meet the needs of members of AOL, users of AIM and all mobile users. The facilities in the site make it possible for the user to customize the presentation in a manner that will suit the phone number and service provider that they use. (America Online Inc. Launches AOLMobile.com)
Thus it is clear that AOL is trying to develop technology, and obviously they have to develop technology in areas that will make their services more popular to the users. Let us remember that America Online had started with a small base as Quantum Computer Services in 1985 and developed to having 22 million subscribers to its dialed up online base. Many other companies had merged with AOL and these were Netscape, Compuserve, ICQ, Digital City and Moviefone. None of these companies had much of assets or retained successes in the personal computers field. AOL was doing well in the stock market as it had the highest number of dial up consumers. This is what caused the share price go much beyond reality. The buyers of shares were betting speculatively on the earnings capacity and previous price growths of the share. (Assessing the Millennium Merger)
The Federal communications Commission also attached a number of conditions to the merger and these led to a lot technical experimentation. The new company had to go through an open access trial in Columbus, Ohio while the rivals of AT& T. Broadband had then just completed a trial in Boulder, Colorado and were planning another trial in Massachusetts. These are events that kept happening one year after the merger had taken place between AOL and Time Warner. (More than meets the eye) The merger was based on the idea that the benefits from broadband would be available to both the companies, but the technology itself was not ready. Then the question comes as to what was the hurry for both to agree to the merger? Regarding the question of long-term objectives, there were clearly no accepted objectives at the time the merger took place. Today the objective should be to attain technological development so that the shareholders can get a reasonable return on their investment. The situation that AOL is now makes it clear that it has no future if it continues with its former technological position. The facilities that it is talking about are probably no longer attractive to customers and the company itself is probably not liked by the group of customers who would be interested in dealing with AOL.
2) External Environment
It is important to understand the nature of organization that AOL was — it was fundamentally an organization trying to become a dominant player among the initial users of Internet. There were a lot of organizations that were started, and among the many organizations that existed, only a few are in a good position now — Microsoft is surviving due to their strength in the software field, Yahoo is surviving as an organization for servicing e-mail requirements, Google is servicing search and data collection requirements. All these are servicing the market for the individual user, which is distinct from the group or corporate users. Presently the importance is for the use of broadband services. AOL was a big name among the users of personal computers, but its market is collapsing as the main method for its connection with users was dial up through telephone. (AT& T, AOL Time Warner prepare for platform, services battle)
While this is very good theory and planning on video or paper, the fact remains that AT& T. has been the dominant force in getting cables inside American homes. They have been so strong that even the American government had to cut them up in six pieces to remove their monopoly position. Broadband access also requires getting a cable inside the house, and technically it is possible to carry both broadband signals and telephone lines in one cable. The reach was also true for AOL TV and broadband enhanced PC service. They were trying to get into all cable markets which were held by Time Warner or others. The goal was clearly to service customers no matter what system of access they were using according to the AOL spokeswomen Wendy Goldberg.
This was made impossible by AT& T. As they tied up with quite a few of the cable operators. This compelled AOL to concentrate on DSL and satellite options. The satellite option became available quite early and DSL was available in many markets of Bell Atlantic and SBC Communications markets to previously existing AOL customers. At the same time, AT& T. also got onto the game and said that it will offer local phone and high-speed data services through fixed wireless facilities in areas where it does not have an affiliation with local phone companies. This was also seen in the acquisition of Media One Group, which is a cable company by AT& T. With this new company, AT& T. was in a position to cover about 25% of United States households through its cable. (AT& T, AOL Time Warner prepare for platform, services battle) Thus it is clear that the fight was to get hold of the cable that comes into the house, and it is always difficult to have more than one cable in the house. AT& T. has always had a historical dominance in being able to get the cable in the house.
Let us now look at organizations that were started with the view of servicing customers to reach Internet on dial up lines. One of the biggest of these was NetZero and it had initially promised to provide round the clock service to Internet for all days in the year without a charge. Now it has come to a position where it is providing only ten hours of free service in a month. Any usage above that will result in charges coming up. The organization has planned to merge with its competitor Juno Online Services and this is cutting down plans to provide free Internet services to everybody. Another such organization, Bluelight.com will also cut down its free Internet services by 29th August and make it a service for which a person will have to pay $8.95 per month. All these organizations were based on the concept of providing the service free and making money through Internet advertising. (NetZero Scales Back Free Internet Service)
This seemed sensible in the initial days of Internet, but now one can see clearly that there is no big market for advertising, and there is a lot of software that can cut out advertising. The boom began in December 1999, with Juno being the first to offer such services. This led to the development of a lot of such services. They all tried to survive with low costs, sharing of software among users of services and promotion through only word of mouth. Their only source of money was through provision of ISP services for retailers from their shoppers. Yet they never got any advertising support. The position of these services soon led to failures and even with their best efforts, they have not succeeded. They have never reached profitability. Well AOL is a much bigger name and they have a bigger base with 24 million or so of subscribers compared to five million or so of these services, and they also charge $5 compared to the charge of $8.95 of these services, but none of them can survive on subscriptions, and they have to get advertising. That support is not coming in quantities enough for these organizations to survive. . (NetZero Scales Back Free Internet Service)
Long-term Objectives
We have already talked about some of the other matters that AOL is taking care of, but let us now talk about AOL.com which is expected to be the biggest effort of this company to survive. Well the site is not yet fully ready, but it promises a whole lot of benefits. Among the benefits, the first is the AIM mail in box which can be reached easily and the box has spam and virus protection along with 2 gigabytes of storage. Storages of this order have become quite popular, and probably Google was the first to introduce mailboxes of this size. The mail can be reached through Outlook or other popular e-mail programs. For search they have tied up with Google. The site offers a lot of facilities for shopping, classifieds and resources. The main aim is to bring customers to use Shop in Store with Pinpoint shopping search, or use others like Map quest, Moviefone, Travel, Cityguide, Autos, and Jobs, Real estate, Personals, Yellow Pages and reference search. (Welcome to AOL.com Beta)
The main aim behind having such a wide range is to get the job done. There is also a wide search facility for video and video hub. The system enables searching of the web's largest collection of videos for all categories and for individuals with all types of interest. The system also permits individuals to get feeds into the computer directly for items that are of interest to the individual subscriber. This is not the end of it as the promoters have promised to provide additional features like this in the weeks to come. Please remember that none of these services are new, and they existed earlier, but are now being clubbed together so that AOL can survive as a big entity in the Internet business in times to come.
The site will provide all types of content to all users of the Internet services and these include items like news, sports, personal finance, small business, games, movies, music, television, celebrity news, health, diet and fitness, African-American culture and other subjects. There will be a number of articles on different features, advice, videos, and even other items from organizations like PEOPLE, HBO, CNN, NFL, ABC News, New York Times, Real simple, In Style, XM Satellite Radio, the World Book, and others. The site will be made more interesting with Original programming with interactive features that will be developed specifically for the Web. This will be in the form of special music channels like LIVE8, AOL Music Live, and AOL Sessions, TVs Top five, Coaches, free Fantasy football and many other similar items which will be of topical interest. There will also be launches of such programs in the months ahead. Coupled with al this will be AOL Radio which will have more than 200 channels and XM which is now the most popular satellite radio feature in the world. (Welcome to AOL.com Beta)
The system will provide facilities for persons to store their digital photos online and then send them to other individuals, and see them when they like. The methods of sending can be e-mail, instant messages and photo journals. The journals within AOL will permit individuals to create their own personal Weblog. The new system will also permit persons to see features that may not be seen in other sites on the Web, whether in blogs or otherwise. The newly planned site will also provide reliable Internet access whether through the access is made from a dial up connection or through a high speed Broadband Internet connection. The connection may also be through wireless and provide seven AOL screen names and e-mail addresses.
But there will be price plans for availing of these services and probably the minimum is around $5 a month. The site also guarantees comprehensive and automatic protection for the online identity of individuals, computers and also provides spyware protection, comprehensive virus protection, parental controls and spam filtering. These are services that most experts will be already having on their computers if they are using the services that are mentioned above. Many of those services are also available free on the Internet. They will also provide full service all the time, around the clock. (Welcome to AOL.com Beta)
It is clear that they are worried about their dropping customer base and would like to protect it. Even at the level of around 21 million customers that they have now, this would provide them around $240 million through the subscription charges mentioned above, and they are certainly expecting advertising revenues, which have not come to any of their competitors. Will it come to them? Remember that as a company they have managed to get the better in their last merger. On analysis, it becomes clear that the reason for the last merger was mainly financial. The first point to be noted is that it was the largest such merger that ever took place. When one looks at the prices of stocks that existed a day before the merger was announced, the payment through stocks of $165 billion to Time Warner by AOL created a company which was worth $335 billion. (Assessing the Millennium Merger)
The position in terms of real assets of Time Warner seemed to be much higher, yet they accepted a shareholding of only 45% in the new company. The probable reason is that they anticipated a quick rise in the valuation of their shares and this seemed to happen as the valuation of their shares jumped to a valuation nearly equal to the then price of AOL shares. The share price for Time Warner jumped to $90 1/16 from the earlier valuation of $25 5/16 the day the deal was announced. The valuation was probably based on the evaluation of future possibilities of Internet with which AOL was clearly connected. In a world ruled by financed, the position of real assets does not seem to matter. The deal was called a 'strategic merger of equals' but the equality did not reflect in shareholding as AOL had 55% of holding in the new organization. (Assessing the Millennium Merger)
The new company created is clearly a strategy for survival by AOL as the present contributions to the company come from the partner and even the management has now been taken over by the other company. This is more likely to be a strategy for survival.
Strategic Analysis and Choice
The efforts at survival by AOL sometimes make one laugh. One such effort is their attack against spam, and that is an activity that has been going on for a long time and users of the Net have learnt to take it in their stride. It is something like advertising in television, and one used to take the time off to go to the toilet. The company is now very proud that it is now stopping 1.4 billion pieces of spam a day whereas the highest amount of spam that it had blocked was 2.4 billion on a single day in 2003. Well what the user do with spam? He knows what is spam and what is matter from his friends and acquaintances, and he just knocks out the spam. All e-mail services now have facilities for this service. Regarding incoming spam from sites that one visits on the Internet, there is different software to knock them out. Some still manage to get through, but people do not really bother too much about them, but AOL does. According to AOL member referrals tell them that spam is down by 85% on their service. (America Online Strikes Gold in Spam Settlement & Announces Spam Down More Than 85%)
A lot of regular Internet users do not even bother about spam as they are not sitting tightly in one service provider's address but are moving around to go where they will get the information they require. Yet, AOL is very proud in announcing that it has recovered nearly $100,000 worth of gold bars and cash as well as a fully loaded 2003 Hummer H2 from one major spammer that AOL caught with the help of its members. The entire efforts of seizure were through a lawsuit that was filed by AOL under the federal CAN-SPAM Act of 2003. The members have also helped AOL in this exercise by pressing the "Report spam" button on the set when the spam was coming in. (America Online Strikes Gold in Spam Settlement & Announces Spam down More Than 85%)
It sounds very silly and somewhat like being good boys in class and telling the teacher about naughty students and thus being rewarded for it. The large users of Internet are aware of the dangers of Internet and often suffer through other problems like getting their entire computer system spiked. As mentioned earlier, more than 80% of the users use some Microsoft software and they keep sending out updates, at least once in a month. Just as Microsoft develops software, the other groups on Internet also develop and it is a sort of a peculiar competition between them — between the legal group and the illegal group. Most of the computer users are quite accustomed to having their systems crash. But, AOL operates according to its own rules and keeps trying to retain its schoolboys in line. Will such efforts ever succeed?
The efforts of AOL has always been to take over other organizations could not last out, and one such effort was to take over Netscape, and that was a useful tool to access the Net sometime back. The problem is that it could not last out in the competition and today more than 80% of the users use Internet Explorer in some form or the other. (Stats) Even Google is promoting Mozilla Firefox to ensure that users come to its site rather than any other site for starting their Internet operations. This helps as some users have a lot of difficulties when they have to go to the Microsoft site first, apart from the time it takes. Thus, for AOL to stick on to some ancient theories about consumer behavior is not correct. Whatever it may do, it cannot stop changes in the behavior of the individuals who are coming on to the Internet.
The entire software industry is changing very fast, and one can see that through the speed of different equipment that are coming up, the storage capacities and even software in use. Even AOL has started using Java for its new site, and what was the reason for that? Java permits the entire process to become much faster. The only thing that can be said about starting AOL.com is that it is an effort much like the boy who stood on the burning deck. Shots were bursting to the right of him and canon balls were going to the left of him, but he had been told to stand on the burning deck by the captain, and he would not move. Very patriotic, yet his group did not win the war. The same situation is true for AOL.com and it cannot win the ongoing war in the Internet world, and it may last for sometime, but it will sink.
The suggestions that AOL could be sold has been doing the rounds for quite some time. In 2003, the rumor was that the operations will be sold to the German ISP T-online, and it went around in the whole market, but it did not happen. In March 2004, the rumors were from New York Post Online that Goldman Sachs was on a project to sell of AOL, or find some other project to make it viable. There have been suggestions that the business could be sold off as the owners are not interested in running the business, or it may be floated into a new company or changed in a major manner, and this is what seems to be happening with the new proposal. The suggestions have been repeatedly discussed by its board members repeatedly. Even the company has been saying repeatedly that it is suffering a significant loss of subscribers due to the stiff competition from broadband and cheaper dial up Internet services. (AOL future uncertain-Report)
The cheaper services are not in a better position, but the broadband services are. They permit faster operations on the Net. The other complaint was the size of the e-mail storage capacity, and this aspect seems to be corrected with the new AOL.com. Yet, this is a facility that is being offered by most services now, and it is only keeping up with Joneses. Even Microsoft has now started offering a 300MB mail box on free Hotmail. So, it is a service which will probably keep it in line and not give it any particular advantage. As an organization, AOL has to file reports with United States Securities and Exchange Commission or SEC. This showed that AOL subscribers in United States fell from 26.5 million at the end of 2002 to 24.3 million at the end of 2003. The cause for the loss of subscribers from the service was blamed on the loss of interest at the customer level, and ineffective marketing campaigns. (AOL future uncertain-Report)
One has to understand that there is a lot of change of technology that is taking place and the concept of Internet services are changing in the minds of consumers. The new style of AOL.com does not seem to be significantly different from the previous service and it does not give any specific reasons as to why customers should stick with it. The concepts of brand loyalty are in old time marketing and in today's world; it seems that customers are increasingly looking to their own benefits. Thus old style marketing changes do not seem to be of any great use in helping a dying brand.
Plan goals and Implementation
The goals of the organization are clearly to retain the subscribers that it has. Even in the later parts of 2004, as many as 830,000 paying subscribers left their services in a quarter. That was the fifth quarter in a row that AOL lost customers or members. The company has been trying to retain subscribers by offering the service free to some customers in customer retention programs, and thus even from the loss of 830,000 paying subscribers, as many as 431,000 subscribers were retained as free members in retention programs. The entire process has been leading to losses for the organization and in the last quarter of 2004, the revenue dropped to $2.16 billion which is a loss of 7%. This is certainly hurting the mother company as the total earnings of the company was $638 million in that quarter as profits. This should be viewed in terms of losses of $33.5 billion of the company in the previous year due to goodwill of America Online and its losses of $10.5 billion of goodwill in its other cable business. (Expiring subscribers take a piece of AOL profits)
It is thus clear that AOL has to retain its own subscriber base as the entire operations of the company are based on that. Whether the company can ever earn the supposed goodwill of $33.5 billion as profits is a different point as it is only incurring losses now. With further drops in its subscriber base, the losses will only increase and certainly the company will not become profitable. The plan of implementation that it has taken up can at best be called 'me too'. There is nothing new in the services that the company is offering and individuals who are interested in such services will prefer to look up their won favorites. It is also clear that all services offer some general services, and let us take the example of search service. Yet, despite all efforts, nobody has been able to match Google in that area. This makes the Internet visitors who are interested in search service use Google instead of using any other service. Even in terms of music, there are many sites to go too and all of them specialize in some area or the other. The user knows what site is the best for the type of music he is seeking, and goes there. How does the subscriber know? It is like the old jungle drum beat. There are groups and the individuals keep in touch with each other through email or messages.
Thus the goals are clear, but whether implementation is possible is now doubtful. Considering the history of the company, this may just be an attempt to improve its image, with some sort of "goodwill" being developed and then the company sold off.
Financial projections and analysis
The financial projections for an organization can at best be done liberally. It has been seen that the organization was earning about $2 billion a quarter and that makes about $8 billion in a year. The trend was seen to dropping at 7% a year, and there is no reason to feel that the situation will improve. So, in 2006, the revenue may be expected to be around $7.5 billion, in 2007 around $7 billion and so on. Thus the organization clearly cannot survive on its own. Some organization in the Internet world will have to buy them over. One possibility is Microsoft and that company is already facing a number of anti-trust lawsuits from United States and other national governments regarding the monopoly that Microsoft enjoys in the computer software and operating market that it has. Microsoft has been fined many times on that score and most recently in European Union. The cases have always been solved by out of court settlements by Microsoft through payment of large sums of money.
The problem here is with the assets that AOL has and quite a few of them are direct competitors to Microsoft or similar services to Microsoft like Netscape, Mapquest.com, Winamp.com, MovieFone.com, CompuServe and DMOZ.org. All these products would only result Microsoft difficulties in handling them, while at the same time, Microsoft is interested in their subscribers. Thus the only viable purchase would be through an alliance between Microsoft and Google. It would be easy for Google to collect the properties that may have an interest in like AIM, ICQ, Mapquest and Winamp. On the other side, Microsoft could collect the portal and its customers. (Why MSN won't buy AOL) This would be in the interest of both companies and would also be in the interest of AOL. Some likelihood of this is being seen in the position that Google is itself trying to talk about AOL.com and its changes. Obviously they have some interest in the matter.
Critical Success Factors
The question of critical success factors is for the new company, and in most cases, it is unlikely that new AOL.com will retain its name after it has been sold. The problems of AOL come from the image that it has developed. Let us look at some examples. In one of them, the company had a very difficult attitude towards freedom of expression on the Internet. In one case, a gay subscriber to AOL had been asked to remove the details of his sexual proclivities from the member profile that he had given. This is a direct interference in the individual affairs of one person. At the same time, there have been a lot of protests from anti-racism groups saying that the policies of the organization regarding free speech are not being policed or checked. This is again not liked. AOL also uses a number of individuals as community leaders and these persons are those who volunteer to welcome new entrants to the service and police contents that are being sent through the service in return for getting free access to the service. This has put the free speech activists against the service and the use of volunteers are against labor laws according to some. AOL also provided free net access trials when individuals gave their credit card details. The problem came up when the persons decided not to use the service, and all their contacts with the service for disconnection became very difficult. Even when they have sent cancellations by mail or fax, the cancellations were not carried out. (Why geeks hate AOL)
The result is that there are a large number of persons, more than 4,000 who have clearly stated that they do not like AOL. Thus, it is clear that AOL will have to be maintained as a separate service and not mixed up with the other service. The other problem of braking up the service into different components has already been discussed and that will also help the success of the new organization. The problem that one is talking about is the divergent nature of the service — the emotional reactions.
Controls and Evaluations
The rumors that AOL is being sold is coming out very strongly. (AOL sale rumours resurface) Thus the controls and evaluations will have to be maintained by the new owners. Even if the present form of AOL.com stays with all the revised formats, it would still be very difficult to decide how the new company should be controlled. It is certainly true that AOL is profitable due to the high amount of advertising it gets, but that may have nothing much to do with the control of the company. It is better to think of the advertising revenue being in part for the goodwill that the company has and taken directly to a different account. That may help the evaluation of the company better.
REFERENCES
"America Online, Inc. Announces Acquisition of Xdrive, Inc." (4 August, 2005) Retrieved from http://www.timewarner.com/corp/newsroom/pr/0,20812,1090142,00.html
Accessed 24 August, 2005
"America Online Inc. Launches AOLMobile.com" (16 August, 2005) Retrieved from http://www.timewarner.com/corp/newsroom/pr/0,20812,1094856,00.html
Accessed 24 August, 2005
"America Online Strikes Gold in Spam Settlement & Announces Spam Down More Than 85%"
(10 August, 2005) Business Wire. Retrieved from http://home.businesswire.com/portal/site/google/index.jsp?ndmViewId=news_view& newsId=20050810005369& newsLang=en Accessed 24 August, 2005
'AOL future uncertain — report" Retrieved from http://www.theregister.co.uk/2004/03/17/aol_future_uncertain_report/
Accessed 24 August, 2005
"AOL Names John McKinley as Chief Technology Officer and President, AOL Technologies"
(24 July, 2003) Retrieved from http://media.aoltimewarner.com/media/cb_press_view.cfm?release_num=55253286 Accessed 24 August, 2005
"AOL sale rumors resurface" (7 May, 2004) Retrieved from http://www.weboptimiser.com/search_engine_marketing_news/6005102.html
Accessed 24 August, 2005
"Assessing the Millennium Merger" (Jan. 22 – Feb. 04, 2000) Vol: 17; No: 02. Retrieved from http://www.frontlineonnet.com/fl1702/17021070.htm Accessed 24 August, 2005
Dawson, Fred. "AT& T, AOL Time Warner prepare for platform, services battle" Retrieved from http://www.cedmagazine.com/ced/0003/0003c.htm Accessed 24 August, 2005
Echols, Tucker. (28 January, 2004) "Expiring subscribers take a piece of AOL profits" Retrieved
From http://www.bizjournals.com/washington/stories/2004/01/26/daily19.html
Accessed 24 August, 2005
Langowski, Angela. "More than meets the eye" Retrieved from http://www.cedmagazine.com/ced/2001/0501/id4.htm Accessed 24 August, 2005
Palfini, Jeff. (August 06, 2001) "NetZero Scales Back Free Internet Service" Retrieved from http://www.pcworld.com/news/article/0,aid,57124,00.asp Accessed 24 August, 2005
'Stats" (20 August, 2005) Browser News. Retrieved from http://www.upsdell.com/BrowserNews/stat.htm Accessed 24 August, 2005
'Welcome to AOL.com Beta" Retrieved from http://channelevents.aol.com/whattoexpect/aolcom_beta.html Accessed 24 August, 2005
"Why geeks hate AOL" (12 January, 2000) The Guardian. Retrieved from http://www.guardian.co.uk/efinance/article/0,2763,195777,00.html
Accessed 24 August, 2005
'Why MSN won't buy AOL" Retrieved from http://www.searchengineposition.com/info/Articles/WhyMSNWontBuyAOL.asp Accessed 24 August, 2005
---
Are you busy and do not have time to handle your assignment? Are you scared that your paper will not make the grade? Do you have responsibilities that may hinder you from turning in your assignment on time? Are you tired and can barely handle your assignment? Are your grades inconsistent?
Whichever your reason is, it is valid! You can get professional academic help from our service at affordable rates. We have a team of professional academic writers who can handle all your assignments.
Plagiarism free papers
Timely delivery
Any deadline
Skilled, Experienced Native English Writers
Subject-relevant academic writer
Adherence to paper instructions
Ability to tackle bulk assignments
Reasonable prices
24/7 Customer Support
Get superb grades consistently
Online Academic Help With Different Subjects
Literature
Students barely have time to read. We got you! Have your literature essay or book review written without having the hassle of reading the book. You can get your literature paper custom-written for you by our literature specialists.
Finance
Do you struggle with finance? No need to torture yourself if finance is not your cup of tea. You can order your finance paper from our academic writing service and get 100% original work from competent finance experts.
Computer science
Computer science is a tough subject. Fortunately, our computer science experts are up to the match. No need to stress and have sleepless nights. Our academic writers will tackle all your computer science assignments and deliver them on time. Let us handle all your python, java, ruby, JavaScript, php , C+ assignments!
Psychology
While psychology may be an interesting subject, you may lack sufficient time to handle your assignments. Don't despair; by using our academic writing service, you can be assured of perfect grades. Moreover, your grades will be consistent.
Engineering
Engineering is quite a demanding subject. Students face a lot of pressure and barely have enough time to do what they love to do. Our academic writing service got you covered! Our engineering specialists follow the paper instructions and ensure timely delivery of the paper.
Nursing
In the nursing course, you may have difficulties with literature reviews, annotated bibliographies, critical essays, and other assignments. Our nursing assignment writers will offer you professional nursing paper help at low prices.
Sociology
Truth be told, sociology papers can be quite exhausting. Our academic writing service relieves you of fatigue, pressure, and stress. You can relax and have peace of mind as our academic writers handle your sociology assignment.
Business
We take pride in having some of the best business writers in the industry. Our business writers have a lot of experience in the field. They are reliable, and you can be assured of a high-grade paper. They are able to handle business papers of any subject, length, deadline, and difficulty!
Statistics
We boast of having some of the most experienced statistics experts in the industry. Our statistics experts have diverse skills, expertise, and knowledge to handle any kind of assignment. They have access to all kinds of software to get your assignment done.
Law
Writing a law essay may prove to be an insurmountable obstacle, especially when you need to know the peculiarities of the legislative framework. Take advantage of our top-notch law specialists and get superb grades and 100% satisfaction.
What discipline/subjects do you deal in?
We have highlighted some of the most popular subjects we handle above. Those are just a tip of the iceberg. We deal in all academic disciplines since our writers are as diverse. They have been drawn from across all disciplines, and orders are assigned to those writers believed to be the best in the field. In a nutshell, there is no task we cannot handle; all you need to do is place your order with us. As long as your instructions are clear, just trust we shall deliver irrespective of the discipline.
Are your writers competent enough to handle my paper?
Our essay writers are graduates with bachelor's, masters, Ph.D., and doctorate degrees in various subjects. The minimum requirement to be an essay writer with our essay writing service is to have a college degree. All our academic writers have a minimum of two years of academic writing. We have a stringent recruitment process to ensure that we get only the most competent essay writers in the industry. We also ensure that the writers are handsomely compensated for their value. The majority of our writers are native English speakers. As such, the fluency of language and grammar is impeccable.
What if I don't like the paper?
There is a very low likelihood that you won't like the paper.
Reasons being:
When assigning your order, we match the paper's discipline with the writer's field/specialization. Since all our writers are graduates, we match the paper's subject with the field the writer studied. For instance, if it's a nursing paper, only a nursing graduate and writer will handle it. Furthermore, all our writers have academic writing experience and top-notch research skills.
We have a quality assurance that reviews the paper before it gets to you. As such, we ensure that you get a paper that meets the required standard and will most definitely make the grade.
In the event that you don't like your paper:
The writer will revise the paper up to your pleasing. You have unlimited revisions. You simply need to highlight what specifically you don't like about the paper, and the writer will make the amendments. The paper will be revised until you are satisfied. Revisions are free of charge
We will have a different writer write the paper from scratch.
Last resort, if the above does not work, we will refund your money.
Will the professor find out I didn't write the paper myself?
Not at all. All papers are written from scratch. There is no way your tutor or instructor will realize that you did not write the paper yourself. In fact, we recommend using our assignment help services for consistent results.
What if the paper is plagiarized?
We check all papers for plagiarism before we submit them. We use powerful plagiarism checking software such as SafeAssign, LopesWrite, and Turnitin. We also upload the plagiarism report so that you can review it. We understand that plagiarism is academic suicide. We would not take the risk of submitting plagiarized work and jeopardize your academic journey. Furthermore, we do not sell or use prewritten papers, and each paper is written from scratch.
When will I get my paper?
You determine when you get the paper by setting the deadline when placing the order. All papers are delivered within the deadline. We are well aware that we operate in a time-sensitive industry. As such, we have laid out strategies to ensure that the client receives the paper on time and they never miss the deadline. We understand that papers that are submitted late have some points deducted. We do not want you to miss any points due to late submission. We work on beating deadlines by huge margins in order to ensure that you have ample time to review the paper before you submit it.
Will anyone find out that I used your services?
We have a privacy and confidentiality policy that guides our work. We NEVER share any customer information with third parties. Noone will ever know that you used our assignment help services. It's only between you and us. We are bound by our policies to protect the customer's identity and information. All your information, such as your names, phone number, email, order information, and so on, are protected. We have robust security systems that ensure that your data is protected. Hacking our systems is close to impossible, and it has never happened.
How our Assignment  Help Service Works
You fill all the paper instructions in the order form. Make sure you include all the helpful materials so that our academic writers can deliver the perfect paper. It will also help to eliminate unnecessary revisions.
2.      Pay for the order
Proceed to pay for the paper so that it can be assigned to one of our expert academic writers. The paper subject is matched with the writer's area of specialization.
3.      Track the progress
You communicate with the writer and know about the progress of the paper. The client can ask the writer for drafts of the paper. The client can upload extra material and include additional instructions from the lecturer. Receive a paper.
4.      Download the paper
The paper is sent to your email and uploaded to your personal account. You also get a plagiarism report attached to your paper.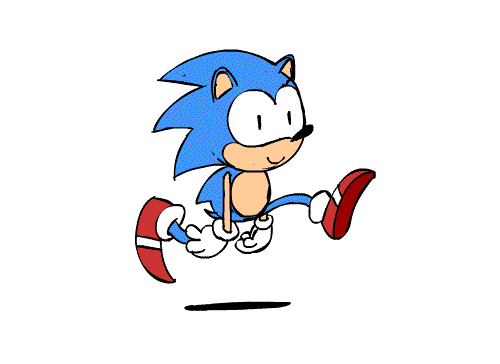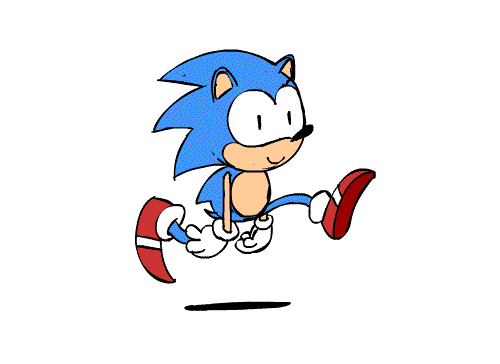 PLACE THIS ORDER OR A SIMILAR ORDER WITH US TODAY AND GET A PERFECT SCORE!!!
---