Postpartum depression is a serious problem among women. Once thought of as a relatively minor phase within the postpartum cycle, it is now known that it can seriously impair the individual woman's ability to function under the stress of new parenthood and can seriously erode the family, at a point of foundational transition. Over the last twenty years doctors and the general public have demonstrated greater knowledge of the problem of postpartum depression through awareness and of coarse research.
According to the British Columbia Reproductive Mental Health Program the prevalence of postpartum depression is relatively high but has risk factors associated with age, social support level and prior history of either previous postpartum depression or other forms of clinical depression.
Don't use plagiarized sources. Get Your Custom Essay on
Support and clinical counseling treatments
Just from $9/Page
The most vulnerable time for a woman to develop onset of mood disorders is during the postpartum period. Approximately 12- 16% of women experience depression during the postpartum period. Adolescent mothers will experience depression more frequently. A diagnosis of depression may be missed in the postpartum period because of the demands of caring for a new infant. Changes in sleep, appetite, fatigue and energy are common in both the normal postpartum period and postpartum depression. Approximately 30% of women with a history of depression prior to conceiving will develop postpartum depression. Approximately 50% of women with a history of postpartum depression will develop postpartum depression in a subsequent pregnancy. Emotional disorders during the postpartum period can occur; during labour and delivery, within a few days or weeks of delivery most frequently starting within 6 weeks of delivery or at any time up to one year following the birth. (BC Reproductive Mental Health Program, (2000) http://www.bcrmh.com/disorders/postpartum.htm)
Within such research are clues to the epidemiology, outward symptoms and possible interventions for the problem. This work will analyze those three factors as they relate to the individual and the family and as they apply to the professional. Social support has been found, in much research to be a major contributing factor to maladaptive parenting behavior and many difficulties faced by new parents, especially new mothers. "Endocrine changes, fatigue, and the responsibilities of motherhood are the probable causes of postpartum depression. The mother, unconsciously, resents the baby. Consciously, she is depressed." (Miletich, 1995, p. 50) It has been made clear over the last twenty years of research that postpartum depression does have a clinical cause, clinical solutions such as medication are limited by the pregnancy and nursing phases
Pharmacotherapy during pregnancy has potential teratogenetic risk ( American Academy of Pediatrics, 1994), as most antidepressant medications cross the placenta; the few studies examining their fetal effects have been inconclusive ( Chambers et al., 1996; Pastuszak et al., 1993; Koren, 1994; Nulman et al., 1997). Moreover, medication may carry the risk of behavioral morbidity for the fetus. The fetus develops behavioral responses quite early in gestation. It responds to external sounds from at least twenty weeks, and can produce its own hormonal and other stress responses from mid-gestation ( Glover, 1997). (Weissman, Markowitz & Klerman, 2000, p. 300)
For this reason social support and clinical counseling treatments are often the solution to early intervention and treatment for post partum depression, in its mildest and most severe cases.
Social support is associated with the adaptation to parenthood and positive mother-infant interactions. For example, research has shown that if a woman lacks adequate social support during pregnancy, negative outcomes, such as postpartum depression and insensitive parenting behavior, may follow ( Cutrona, 1984; Crockenberg, 1981). Women who receive support during pregnancy experience more positive mental and physical health outcomes during the labor, delivery, and postpartum periods than women who do not receive support ( Collins, Dunkel- Schetter, Lobel, & Scrimshaw, 1993; Cutrona, 1984). (Goldstein, Diener & Mangelsdorf, 1996, p. 60)
Though pharmacological solutions have been available for the general treatment of depression, for some time the use of such interventions during the time of pregnancy and nursing is, as it should be followed by much skepticism and used only with great care and seriousness. Most modern medications, due to inability to test have unknown effects on the development of the fetus and the young infant. It is for this reason that most individuals and doctors are determined to remove the possibility of complications by simply eliminating the use of medications during pregnancy and immediately following. That time immediately following delivery, from day one postpartum to around two years shows to be the time the individual is at greatest risk for the development of the complications associated with post partum depression, with risk and severity declining over time.
The most vulnerable time for a woman to develop a mood disorder is within the first 12 months following the birth of her baby, particularly if she has a mental illness prior to her pregnancy.5 15-20% of women in the general population will experience postpartum depression.6-30% of women with a history of depression will develop postpartum depression, and 50% with a history of postpartum depression will develop it again in a subsequent pregnancy.7 (Canadian Mental Health Association (2004) "Women's Mental Health" http://www.ontario.cmha.ca/content/about_mental_illness/women.asp?cID=3974)
The combined reasons above give cause for the interventions for postpartum depression to be largely drug free, counseling and social support type solutions. Furthermore, it has been shown that simply counseling the individual is not the most effective solution in most cases and that these counseling solutions must be family based interventions for the greatest effect to be seen. It is often very difficult for individuals in the life of a new mother to comprehend a reason for symptoms of depression in what would often outwardly be described as one of the happiest of times in a woman's life. Families and especially immediate family must be made aware through as many means possible of the warning signs and triggers of postpartum depression so they may assist the individual in their quest to feel better and exhibit more positive responses to conflict and complications associated with life changes.
One empirical study based on the level of family functioning as it is associated with maternal mental illness found that the degree to which a family makes successful transitions such as the birth of a new child is highly dependant upon the mental health or illness of the maternal figure in the family. Though other factors are clearly at play in the system maternal mental illness is a good indicator of how well the family succeeds in general and how well children adapt to their environment and form appropriate attachments to parents, siblings and the world around them.
Most recent work on the intergenerational transmission of psychopathology has focused on depressed mothers' interactions with their children. Depressed mothers differ from non-ill mothers in that the former are more negative, less positive, less contingently responsive, and more disengaged in interactions with their young children ( Bettes, 1988; Campbell, Cohn, & Meyers, 1995; Field, Healy, Goldstein, & Guthertz, 1990; Field et al., 1988; Teti, Gelfand, Messinger, & Isabella, 1995). Alternatively, work by Cohn, Campbell, Matias, and Hopkins ( 1990 ) confirmed the pattern of higher rates of negative behavior for depressed mothers overall … (Dickstein et al., 1998, p. 24)
This literature review demonstrates, at best the need for relatively focused intervention tactics and at least a call for further research on the long-term and short-term effects of postpartum depression on children and families.
Intervention-based treatment sources, such as obstetric and pediatric physicians and nurses as well as community support networks must be foundationally aware of the types of outward signs and symptoms individual women might exhibit when experiencing postpartum depression, as the onset can be outside the scope of treatment for delivery and can begin as late as six months to a year after delivery. It is possible that he signs and symptoms of postpartum depression might be missed as the medical interventions during these late times are often associated more with child well checks rather than maternally focused medical care, lending even greater credence to the need for family based interventions and treatment plans. (Canadian Mental Health Association (2004) "Women's Mental Health" http://www.ontario.cmha.ca/content/about_mental_illness/women.asp?cID=3974) Community awareness must be at the center of any serious focused intervention tactics for a community at large.
Community support networks, including family, friends and coworkers must be made fundamentally aware of the signs and symptoms of postpartum depression as the onset of such symptoms could appear at a time when women frequently attempt to transition back into other stressful situations, on top of those experienced within the transition of a new child in the home, such as a return to previous work and/or education. Often times such transitions mask symptoms as individuals and their support networks may consider a certain amount of depressed symptoms as normal to the stress of transition, yet clearly postpartum depression can not be ruled out as a logical answer to a woman's difficulty in transition postpartum. Resistance of individuals and families to attempt interventions may be at the hear t a fear of confrontation or accusatory statements, women are often very sensitive to the suggestion that their feelings might be rooted in a problem, yet the promise of successful treatment must outweigh the fear of intervention confrontation. Yet the keys are often in the language and actions of the depressed person, and as has been said often the woman most certainly will not look as bad as they feel.
Certain actions are characteristic of the depressed person. The depressed person will draw a negative conclusion without the aid of supporting data. The depressed person will focus on a particular detail and will often overlook more important information. This type of person will also overgeneralize. A fourth characteristic of the depressed person is dichotomous thinking. He or she will view someone or something in black-and-white, all-good or all-bad terms. He or she will, furthermore, frequently relate negative events to themselves, even though there is no real justification to do so. (Miletich1995, p. 50)
These symptoms and feelings may only be obvious to the individual and close family as the tendency of most individuals is to demonstrate general overall health to those who have less daily interaction with them, putting on a pretty face for the public.
Although conventional wisdom deems pregnancy a time of calm expectation and happiness, about 10% of pregnant women develop a major or minor depressive episode ( Spinelli, 1997a). Predisposing factors include a personal or family history of depression; marital problems; single parenthood; a large number of children; young age; and low education. (Weissman, Markowitz & Klerman, 2000, p. 299)
According to one source there has been promising results for the use of Interpersonal Psychotherapy during postpartum depressive situations.
O'Hara and Stuart at the University of Iowa have adapted IPT for postpartum depression. They report that depressed postpartum women often attribute mood changes and symptoms such as anhedonia and low motivation to "normal" changes after childbirth, or to "difficult" children. As a consequence, many postpartum women with significant symptoms of depression underreport their difficulties. As in pregnancy, depressive symptoms such as insomnia and lack of energy resemble changes that women normally experience postpartum. The clinician must also assess the patient's expectations about motherhood and her feelings regarding her child and their relationship. History obtained should also include the planning and course of the pregnancy and the labor and delivery process. O'Hara and Stuart have found it useful to conceptualize most cases of postpartum depression as role transitions. This problem area provides a rationale for postpartum patients to understand their problems and makes intuitive sense to most patients. In addition, it implies that the depression will be time-limited. Role transitions in the postpartum period typically involve the need to develop new parenting skills and manage new responsibilities while attempting to maintain old relationships. A patient may find herself having to juggle several different roles, each with increasing demands. Decreased self-esteem often results, as well as confusion over which relationships and responsibilities deserve priority. Although the patient rarely loses her familiar social supports entirely, they often must be greatly modified. (Weissman, Markowitz & Klerman, 2000, p. 303)
These role changes may be unexpected and the change in social support may also be a transition that family and friends may not entirely expect. Especially in the case of the young mother, as single friends tend to remove themselves from your life as your life responsibilities change and opportunity to interact individually may be limited.
O'Hara and Stuart compared IPT to a waiting-list control in 120 women with postpartum depression. The acute treatment trial lasted twelve weeks, with an eighteen-month follow-up. They assessed both the mothers' symptom states and their interactions with their infants ( Stuart and O'Hara, 1995). Preliminary results indicate the superiority of IPT: 44% of the IPT group, but only 14% of the waiting-list group, showed remission on the Beck Depression Inventory (BDI) ( Stuart, O'Hara, and Blehar, 1998; Stuart, personal communication, 1998). Sixty percent of IPT patients, versus 16% of controls, showed a greater than 50% reduction on the BDI. Women receiving IPT also showed significant improvement in measures of social adjustment relative to the control group. (Weissman, Markowitz & Klerman, 2000, p. 305)
The challenges to those who experience postpartum depression are intense but can be addressed through treatment. Educating the public is the first intervention needed in society in general but non-pharmacological treatments are available to individual women who are experiencing problems outward of normal transitional issues.
References
(1995). Depression A Multimedia Sourcebook. Westport, CT: Greenwood Press.
Dickstein, S., Seifer, R., Hayden, L.C., Schiller, M., Keitner, G., Miller, I., Matzko, M., Sameroff, A.J., Rasmussen, S., & Magee, K.D. (1998). Levels of Family Assessment: II. Impact of Maternal Psychopathology on Family Functioning. Journal of Family Psychology, 12(1), 23-40.
Goldstein, L.H., Diener, M.L., & Mangelsdorf, S.C. (1996). Maternal Characteristics and Social Support Across the Transition to Motherhood: Associations with Maternal Behavior. Journal of Family Psychology, 10(1), 60-71.
Howell, E. & Bayes, M. (Eds.). (1981). Women and Mental Health. New York: Basic Books.
Family Research Consortium Summer Institute. (1991). Family Transitions (P. A. Cowan & M. Hetherington, Ed.). Hillsdale, NJ: Lawrence Erlbaum Associates.
Weissman, M.M., Markowitz, J.C., & Klerman, G.L. (2000). Comprehensive Guide to Interpersonal Psychotherapy. New York: Basic Books.
---
Are you busy and do not have time to handle your assignment? Are you scared that your paper will not make the grade? Do you have responsibilities that may hinder you from turning in your assignment on time? Are you tired and can barely handle your assignment? Are your grades inconsistent?
Whichever your reason is, it is valid! You can get professional academic help from our service at affordable rates. We have a team of professional academic writers who can handle all your assignments.
Plagiarism free papers
Timely delivery
Any deadline
Skilled, Experienced Native English Writers
Subject-relevant academic writer
Adherence to paper instructions
Ability to tackle bulk assignments
Reasonable prices
24/7 Customer Support
Get superb grades consistently
Online Academic Help With Different Subjects
Literature
Students barely have time to read. We got you! Have your literature essay or book review written without having the hassle of reading the book. You can get your literature paper custom-written for you by our literature specialists.
Finance
Do you struggle with finance? No need to torture yourself if finance is not your cup of tea. You can order your finance paper from our academic writing service and get 100% original work from competent finance experts.
Computer science
Computer science is a tough subject. Fortunately, our computer science experts are up to the match. No need to stress and have sleepless nights. Our academic writers will tackle all your computer science assignments and deliver them on time. Let us handle all your python, java, ruby, JavaScript, php , C+ assignments!
Psychology
While psychology may be an interesting subject, you may lack sufficient time to handle your assignments. Don't despair; by using our academic writing service, you can be assured of perfect grades. Moreover, your grades will be consistent.
Engineering
Engineering is quite a demanding subject. Students face a lot of pressure and barely have enough time to do what they love to do. Our academic writing service got you covered! Our engineering specialists follow the paper instructions and ensure timely delivery of the paper.
Nursing
In the nursing course, you may have difficulties with literature reviews, annotated bibliographies, critical essays, and other assignments. Our nursing assignment writers will offer you professional nursing paper help at low prices.
Sociology
Truth be told, sociology papers can be quite exhausting. Our academic writing service relieves you of fatigue, pressure, and stress. You can relax and have peace of mind as our academic writers handle your sociology assignment.
Business
We take pride in having some of the best business writers in the industry. Our business writers have a lot of experience in the field. They are reliable, and you can be assured of a high-grade paper. They are able to handle business papers of any subject, length, deadline, and difficulty!
Statistics
We boast of having some of the most experienced statistics experts in the industry. Our statistics experts have diverse skills, expertise, and knowledge to handle any kind of assignment. They have access to all kinds of software to get your assignment done.
Law
Writing a law essay may prove to be an insurmountable obstacle, especially when you need to know the peculiarities of the legislative framework. Take advantage of our top-notch law specialists and get superb grades and 100% satisfaction.
What discipline/subjects do you deal in?
We have highlighted some of the most popular subjects we handle above. Those are just a tip of the iceberg. We deal in all academic disciplines since our writers are as diverse. They have been drawn from across all disciplines, and orders are assigned to those writers believed to be the best in the field. In a nutshell, there is no task we cannot handle; all you need to do is place your order with us. As long as your instructions are clear, just trust we shall deliver irrespective of the discipline.
Are your writers competent enough to handle my paper?
Our essay writers are graduates with bachelor's, masters, Ph.D., and doctorate degrees in various subjects. The minimum requirement to be an essay writer with our essay writing service is to have a college degree. All our academic writers have a minimum of two years of academic writing. We have a stringent recruitment process to ensure that we get only the most competent essay writers in the industry. We also ensure that the writers are handsomely compensated for their value. The majority of our writers are native English speakers. As such, the fluency of language and grammar is impeccable.
What if I don't like the paper?
There is a very low likelihood that you won't like the paper.
Reasons being:
When assigning your order, we match the paper's discipline with the writer's field/specialization. Since all our writers are graduates, we match the paper's subject with the field the writer studied. For instance, if it's a nursing paper, only a nursing graduate and writer will handle it. Furthermore, all our writers have academic writing experience and top-notch research skills.
We have a quality assurance that reviews the paper before it gets to you. As such, we ensure that you get a paper that meets the required standard and will most definitely make the grade.
In the event that you don't like your paper:
The writer will revise the paper up to your pleasing. You have unlimited revisions. You simply need to highlight what specifically you don't like about the paper, and the writer will make the amendments. The paper will be revised until you are satisfied. Revisions are free of charge
We will have a different writer write the paper from scratch.
Last resort, if the above does not work, we will refund your money.
Will the professor find out I didn't write the paper myself?
Not at all. All papers are written from scratch. There is no way your tutor or instructor will realize that you did not write the paper yourself. In fact, we recommend using our assignment help services for consistent results.
What if the paper is plagiarized?
We check all papers for plagiarism before we submit them. We use powerful plagiarism checking software such as SafeAssign, LopesWrite, and Turnitin. We also upload the plagiarism report so that you can review it. We understand that plagiarism is academic suicide. We would not take the risk of submitting plagiarized work and jeopardize your academic journey. Furthermore, we do not sell or use prewritten papers, and each paper is written from scratch.
When will I get my paper?
You determine when you get the paper by setting the deadline when placing the order. All papers are delivered within the deadline. We are well aware that we operate in a time-sensitive industry. As such, we have laid out strategies to ensure that the client receives the paper on time and they never miss the deadline. We understand that papers that are submitted late have some points deducted. We do not want you to miss any points due to late submission. We work on beating deadlines by huge margins in order to ensure that you have ample time to review the paper before you submit it.
Will anyone find out that I used your services?
We have a privacy and confidentiality policy that guides our work. We NEVER share any customer information with third parties. Noone will ever know that you used our assignment help services. It's only between you and us. We are bound by our policies to protect the customer's identity and information. All your information, such as your names, phone number, email, order information, and so on, are protected. We have robust security systems that ensure that your data is protected. Hacking our systems is close to impossible, and it has never happened.
How our Assignment  Help Service Works
You fill all the paper instructions in the order form. Make sure you include all the helpful materials so that our academic writers can deliver the perfect paper. It will also help to eliminate unnecessary revisions.
2.      Pay for the order
Proceed to pay for the paper so that it can be assigned to one of our expert academic writers. The paper subject is matched with the writer's area of specialization.
3.      Track the progress
You communicate with the writer and know about the progress of the paper. The client can ask the writer for drafts of the paper. The client can upload extra material and include additional instructions from the lecturer. Receive a paper.
4.      Download the paper
The paper is sent to your email and uploaded to your personal account. You also get a plagiarism report attached to your paper.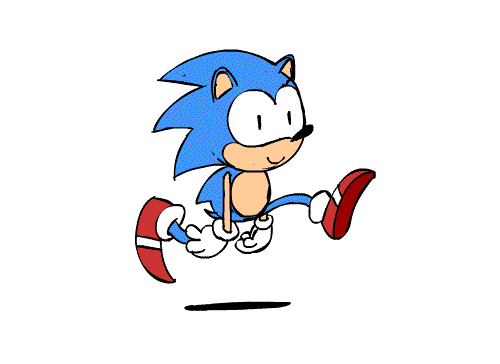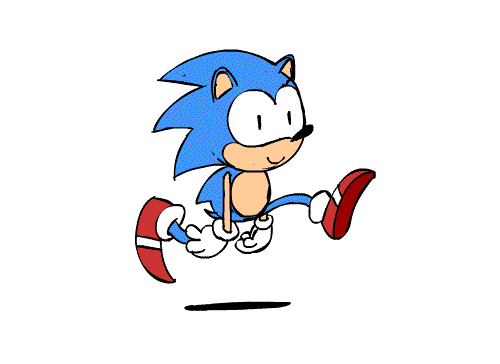 PLACE THIS ORDER OR A SIMILAR ORDER WITH US TODAY AND GET A PERFECT SCORE!!!
---