Workplace Learning and Performance
Over the years, studies have demonstrated an inextricable relationship between workplace learning and employee performance time and again, but many companies may not be achieving the full benefit of this aspect of employee development because they are either unaware of the benefits or fail to allocate sufficient resources to the enterprise. Indeed, in an increasingly globalized and competitive marketplace, organizations that fail to take advantage of workplace learning do so at their peril. In order to identify opportunities for improving the administration of workplace learning and how it can be used to improve employee performance, this paper provides a review of the relevant peer-reviewed and scholarly literature, followed by a summary of the research and salient findings in the conclusion.
Don't use plagiarized sources. Get Your Custom Essay on
Workplace Learning and Performance 10 pages
Just from $9/Page
Review and Discussion
The current global economic downturn has driven home the need for identifying better ways of improving employee performance and many organizational and governmental leaders are turning to workplace learning as the solution. In this regard, Rainbird, Fuller and Munro (2004) emphasize that, "Policy-makers preoccupied with finding ways of strengthening the relationship between education systems and the economy are increasingly focusing on workplace learning as a way of improving organizational performance and, at the aggregate level, national economic success" (p. 1). The need for "leaner and meaner" organizations extends to both the public and private sectors as well. For example, Gunasekara (2003) reports that, "Organizations in public and private sectors are increasingly aware of the need to adapt faster than their competitors in order to cope successfully with the rapidly changing and highly competitive environment of the global economy" (p. 37).
From a purely pragmatic perspective, helping people become more effective in the workplace just makes good business sense. For instance, Rainbird and her associates add that, "From a human capital perspective, the skills and qualifications of the workforce are believed to be central to productivity. Investing in their (or one's own development) is assumed to result in economic dividends. The idea of investing in human beings as a form of capital has fueled a very powerful discourse of workplace learning" (p. 1). A useful definition of workplace learning provided by Gunasekara indicates that it "involves the process of reasoned learning towards desirable outcomes for the individual and the organization. These outcomes should foster the sustained development of both the individual and the organization, within the present and future context of organizational goals and individual career development" (2003, p. 37). This definition is congruent with the observation made by Beckett and Hager (2001) that, "Learning is bound up with what it is to be a whole person, because experience, knowledge and skills already possessed range over all of a person's life, not just that part of it in paid employment. Yet people bring to work their entire experiential selves, and it would be odd to shape workplace learning only around the formal, or propositional, knowledge that the workplace required" (p. 6).
Although the Age of Information has witnessed the introduction of distance learning programs for adult education, the workplace remains one of the most important venues for learning today. In this regard, Evans, Hodkinson and Unwin (2002) emphasize that, "For most people the workplace is the site of tertiary socialization, after the family and the education system. It is here that workers learn to modify their performance and to understand their roles, including their gender roles, in the structures and interactions of the organization" (p. 7). In spite of its importance to the individual employee and the organization alike, workplace learning remains understudied and poorly understood by many organizational leaders and this lack of understanding has contributed to inefficiencies across the entire spectrum of operations (Evans et al., 2002).
Although all organizations are unique, two general types of workplace learning that are typically encountered in the workplace today are described by Gerber and Lankshear (2000) in Table 1 below.
Table 1
General types of workplace learning
Type of Learning
Single Loop Learning
Double Loop Learning
Triple Loop Learning
Passive/correcting
Adaptation to environment
Problem-solving
Active/generative
Generative idiosyncratic adaptation — new routines
Generative adaptation to the environment — new norms
Generative problem solving — new values
Source: Gerber & Lankshear, 2000, p. 77
In order to become more effective at the provision of workplace learning, organizations may need to reformulate their corporate culture to encourage employees to become more knowledgeable about their jobs and to help identify opportunities for training that can facilitate their accomplishment. The types of workplace learning described in Table 1 above suggest that in order for organizations to become "problem-solvers" and assume a proactive approach to doing business rather than remaining reactive to problems as they become serious, an active/generative approach to workplace learning is required. In this regard, Gerber and Lankshear identify three levels of responsiveness that these two types of workplace learning can achieve as follows:
1. Idiosyncratic adaptation or the correction of action in relation to fixed plans, standards, norms, values and instructions. Here, negative feedback allows for incremental steps in learning that lead to minor changes. It leads to a mechanical and self-correcting system that searches for increased efficiency.
2. Adaptation to environment represents the results of confrontation between existing ideas, rules and plans for actions and observations in the environment. Here, 'old' knowledge is abandoned and 'new' knowledge is accepted to perform new patterns of action and behavior. The aim is for increased effectiveness as a reaction to a given work environment.
3. Learning through problem-solving which focuses on the process of learning how to adapt, i.e. improving effectiveness and efficiency under new circumstances (Gerber & Lankshear, 2000, p. 77).
Taken together, the foregoing listing suggests that each of these approaches has something to offer organizations in search of better ways of providing their employees with workplace learning opportunities. In fact, according to Gerber and Lankshear (2000), "These three forms of learning can be transformed into generative forms when the learning shapes the work environment and affects it, i.e., it focuses on generating new knowledge as an active process, thus developing new routines, norms or values depending on which form of learning is being considered" (p. 77).
These three forms of workplace learning are typically manifested in ways that are better known as mentoring and coaching programs, project-based management and competency structures. For instance, Beckett and Hager (2001) identify the common examples of workplace learning below:
1. Mentoring and coaching programs, which are most effective when they deal in the sociocultural experiences of the participants: there is a personal investment in 'fitting in' fast; this is integrative and growth-conducive.
2. Project-based management, which focuses learning in outcome-driven ways, where there is an urgent requirement to achieve those outcomes before the sunset of the project; this drives the reliance on 'hot action' simultaneously with an integrative purpose.
3. Competency structures for professionals, which are most effective when breadth of judgment is recognized as a vital component of the performance indicators. Such judgment is best understood as an integrative experience, because in the midst of hot action companies bring to bear upon their decisions a wide range of relevant considerations, focused however on the appropriate response.
An integration of project-based and competency structures therefore provides a useful starting point for companies searching for a viable workplace learning approach. A study by Turner and Crawford (1998) determined that specific capabilities tend to contribute to a reformulation or shift in operational effectiveness of all types of organizations today. These researchers maintain that three fundamental operational capabilities, business technology, market responsiveness, and performance management, are the foundation of effective organizational performance (Turner & Crawford, 1998). Besides performance management, two additional core capabilities, engagement of the workforce and employee development, represent key factors for helping companies become more efficient in their operations. These discrete capabilities consist of several competencies and the development of these capabilities represents the goal of workplace learning (Turner & Crawford, 1998). As an extension of this line of reasoning, Gunasekara (2003) suggests that a capability approach to workplace learning provides a useful framework in which to provide employees with the workplace learning they need to become more productive and to help the organization achieve its strategic goals. According to Gunasekara, "While the capability approach potentially offers a way to link strategic and operational imperatives in a learning frame, the means of doing so is not well developed. The capability approach requires the development and implementation of new techniques, systems, and processes" (2003, p. 38).
The capability approach which Gunasekara terms "project-based workplace learning" is geared toward specific learning objectives rather than as a pie-in-the-sky approach that may or may not provide the results needed. In many workplace training instances, learning is frequently restricted to the solution of well-defined problems. For example, Cooper (1997) advises, "Training is generally based on the underlying assumption that problems in an organization are caused by deficits in knowledge or skills that can be remedied through an orchestrated program of learning" (p. 75). This solution-based approach is also consistent with the guidance provided by Fischer (2000) who notes, "Learning includes training approaches and also transcends them by supporting learning in the context of realistic, open-ended, ill-defined problems. Learners explore information spaces relevant to a task at hand" (p. 265).
Workplace learning in response to an organizational need also just makes good business sense. As Gunasekara emphasizes, empirical observations and real-world experience suggest this is a viable approach to workplace learning today: "This approach has usually been applied in ad hoc problem solving, team development, leadership development, and professional or career development. This approach integrates work and learning and theory and practice in real projects, in real time" (2003, p. 38).
The key to successful project-based workplace learning initiatives is to integrate learning within organizational systems and processes where this is possible instead of regarding workplace learning as something that is done to an organization. In this regard, Gunasekara identifies five separate axes of integration as follows:
1. Work and learning-designing work organizations to allow for production and learning outcomes.
2. Organizational change and learning processes-building learning processes and outcomes into capital expenditure statements.
3. Projects and learning-establishing learning as a critical outcome of project management, beyond traditional time, cost, quality, and scope criteria.
4. Joint ventures/alliances/partnerships and learning-recognizing that shared learning processes help establish new relationships.
5. Value chains/value net connections and learning-leveraging shared learning with suppliers and outsourcers; that is, outsourcing for knowledge and skills that are not internally available (Gunasekara, 2003, p. 38).
The project-based workplace learning technique described above can be used by organizations of all types to develop workplace learning that is specifically tied to strategic goals, while still remaining relevant to individual employee development. This approach, though, requires collaboration between work teams, managers, and corporate specialists to achieve the best results and refine competencies in an iterative fashion to ensure that they remain relevant and timely (Gunasekara, 2003). According to Rothwell and Wellins, there are several ways that organizations of all types can use the competency-based model for workplace learning to improve employee performance to their advantage, including the following described in Table 2 below.
Table 2
Approaches to applying the competency-based workplace learning model
Approach
Description
Plan for future talent requirements
Start by using the competency model for workplace learning to determine which roles, areas of expertise, and competencies are likely to be the most critical for the organization three to five years out. By comparing the collective capabilities of current workplace learning and performance team against the competencies in the model, an organization can pinpoint the overall strengths and gaps. It is then possible to plan to fill the gaps through professional development or future hiring or promotion decisions as needed; in addition, it helps organizations become well positioned to leverage existing strengths.
Identify (or clarify) work expectations
Both the competencies and areas of expertise can be used as the basis for job descriptions and setting behavioral expectations as part of a sound performance management process. The most effective performance management process uses both quantitative goals (addresses "what" and "how many") and behavioral competencies (addresses "how").
Shared language
Provide a common language for discussing individual performance and providing feedback on that performance. The model can be useful for coaching workplace learning and performance professionals on a day-to-day basis and assessing their performance as part of a formal mid-year and year-end appraisal process. Behavioral data around each of the competencies can, and should, be collected on an ongoing basis to enhance the specificity and effectiveness of feedback.
Source: Rothwell & Wellins, 2004, p. 95
Such a competency-based approach to workplace learning can also benefit from the incorporation of learning in institutions of higher education or technical schools where specialized knowledge can be acquired. In this regard, Fischer (2000) points out that the integration of formal education with workplace learning remains underutilized by many organizations today but can provide an enormous return on the investments involved both in terms of improved employee performance as well as for general employee development purposes.
Workplace learning, though, is not a static affair that can be applied one time and then forgotten. Indeed, effective workplace learning initiatives represent a commitment by an organization's leadership to help their employees become more productive and effective by providing them with the tools and training they need to get the job done. As Fischer (2000) emphasizes, applying knowledge and skills in the workplace should be founded on both descriptive and prescriptive goals including the following:
1. Learning should take place in the context of authentic, complex problems (because learners will refuse to quietly listen to someone else's answers to someone else's questions).
2. Learning should be embedded in the pursuit of intrinsically rewarding activities.
3. Learning on demand needs to be supported because change is inevitable, complete coverage is impossible, and obsolescence is unavoidable.
4. Organizational and collaborative learning must be supported because the individual human mind is limited.
5. Skills and processes that support learning as a lifetime habit must be developed (Fischer, 2000, p. 265).
The above delineation of descriptive and prescriptive goals also points to the need for workplace learning to be linked with specific desired outcomes in order to be most effective rather than providing employees with training opportunities just for the sake of giving them additional training.
Conclusion
The research showed that workplace learning is an extension of the lifelong learning that is an essential element in becoming a more productive and informed employee. The research also showed that it is important to tie workplace learning initiatives with specific organizational goals in order to obtain the most "bang for the training buck." In this regard, the a competency based approach to the provision of workplace learning was shown to be an effective approach for organizations of all types. Finally, while the argument can be made that more education will result in more efficient and effective workers, resources are by definition scarce and organizations must target their prominent needs at a given point in time in order to remain competitive. Some managers, though, may fear that by providing their workers with more and more workplace learning, they will eventually become more valuable and will seek better employment opportunities elsewhere. This is why it is important to ensure that workplace learning is tied to performance management initiatives that reward employees for their learning and that recognize when someone needs to be provided additional responsibilities that are commensurate with their newfound abilities.
References
Beckett, D. & Hager, P. (2001). Life, work, and learning: Practice and postmodernity. London:
Routledge.
Cooper, L.O. (1997). Listening competency in the workplace: A model for training. Business Communication Quarterly, 60(4), 75-76.
Evans, K., Hodkinson, P. & Unwin, L. (2002). Working to learn: Transforming learning in the workplace. London: Kogan Page.
Fischer, G. (2000). Lifelong learning – more than training. Journal of Interactive Learning
Research, 265.
Gerber, R. & Lankshear, C. (2000). Training for a smart workforce. London: Routledge.
Gunasekara, C. (2003). Project-based workplace learning: A case study. SAM Advanced
Management Journal, 68(1), 37-38.
Rainbird, H., Fuller, a. & Munro, a. (2004). Workplace learning in context. New York:
Routledge.
Rothwell, W. & Wellins, R. (2004, May). Mapping your future: Putting new competencies to work for you. T&D, 58(5), 94-95.
---
Are you busy and do not have time to handle your assignment? Are you scared that your paper will not make the grade? Do you have responsibilities that may hinder you from turning in your assignment on time? Are you tired and can barely handle your assignment? Are your grades inconsistent?
Whichever your reason is, it is valid! You can get professional academic help from our service at affordable rates. We have a team of professional academic writers who can handle all your assignments.
Plagiarism free papers
Timely delivery
Any deadline
Skilled, Experienced Native English Writers
Subject-relevant academic writer
Adherence to paper instructions
Ability to tackle bulk assignments
Reasonable prices
24/7 Customer Support
Get superb grades consistently
Online Academic Help With Different Subjects
Literature
Students barely have time to read. We got you! Have your literature essay or book review written without having the hassle of reading the book. You can get your literature paper custom-written for you by our literature specialists.
Finance
Do you struggle with finance? No need to torture yourself if finance is not your cup of tea. You can order your finance paper from our academic writing service and get 100% original work from competent finance experts.
Computer science
Computer science is a tough subject. Fortunately, our computer science experts are up to the match. No need to stress and have sleepless nights. Our academic writers will tackle all your computer science assignments and deliver them on time. Let us handle all your python, java, ruby, JavaScript, php , C+ assignments!
Psychology
While psychology may be an interesting subject, you may lack sufficient time to handle your assignments. Don't despair; by using our academic writing service, you can be assured of perfect grades. Moreover, your grades will be consistent.
Engineering
Engineering is quite a demanding subject. Students face a lot of pressure and barely have enough time to do what they love to do. Our academic writing service got you covered! Our engineering specialists follow the paper instructions and ensure timely delivery of the paper.
Nursing
In the nursing course, you may have difficulties with literature reviews, annotated bibliographies, critical essays, and other assignments. Our nursing assignment writers will offer you professional nursing paper help at low prices.
Sociology
Truth be told, sociology papers can be quite exhausting. Our academic writing service relieves you of fatigue, pressure, and stress. You can relax and have peace of mind as our academic writers handle your sociology assignment.
Business
We take pride in having some of the best business writers in the industry. Our business writers have a lot of experience in the field. They are reliable, and you can be assured of a high-grade paper. They are able to handle business papers of any subject, length, deadline, and difficulty!
Statistics
We boast of having some of the most experienced statistics experts in the industry. Our statistics experts have diverse skills, expertise, and knowledge to handle any kind of assignment. They have access to all kinds of software to get your assignment done.
Law
Writing a law essay may prove to be an insurmountable obstacle, especially when you need to know the peculiarities of the legislative framework. Take advantage of our top-notch law specialists and get superb grades and 100% satisfaction.
What discipline/subjects do you deal in?
We have highlighted some of the most popular subjects we handle above. Those are just a tip of the iceberg. We deal in all academic disciplines since our writers are as diverse. They have been drawn from across all disciplines, and orders are assigned to those writers believed to be the best in the field. In a nutshell, there is no task we cannot handle; all you need to do is place your order with us. As long as your instructions are clear, just trust we shall deliver irrespective of the discipline.
Are your writers competent enough to handle my paper?
Our essay writers are graduates with bachelor's, masters, Ph.D., and doctorate degrees in various subjects. The minimum requirement to be an essay writer with our essay writing service is to have a college degree. All our academic writers have a minimum of two years of academic writing. We have a stringent recruitment process to ensure that we get only the most competent essay writers in the industry. We also ensure that the writers are handsomely compensated for their value. The majority of our writers are native English speakers. As such, the fluency of language and grammar is impeccable.
What if I don't like the paper?
There is a very low likelihood that you won't like the paper.
Reasons being:
When assigning your order, we match the paper's discipline with the writer's field/specialization. Since all our writers are graduates, we match the paper's subject with the field the writer studied. For instance, if it's a nursing paper, only a nursing graduate and writer will handle it. Furthermore, all our writers have academic writing experience and top-notch research skills.
We have a quality assurance that reviews the paper before it gets to you. As such, we ensure that you get a paper that meets the required standard and will most definitely make the grade.
In the event that you don't like your paper:
The writer will revise the paper up to your pleasing. You have unlimited revisions. You simply need to highlight what specifically you don't like about the paper, and the writer will make the amendments. The paper will be revised until you are satisfied. Revisions are free of charge
We will have a different writer write the paper from scratch.
Last resort, if the above does not work, we will refund your money.
Will the professor find out I didn't write the paper myself?
Not at all. All papers are written from scratch. There is no way your tutor or instructor will realize that you did not write the paper yourself. In fact, we recommend using our assignment help services for consistent results.
What if the paper is plagiarized?
We check all papers for plagiarism before we submit them. We use powerful plagiarism checking software such as SafeAssign, LopesWrite, and Turnitin. We also upload the plagiarism report so that you can review it. We understand that plagiarism is academic suicide. We would not take the risk of submitting plagiarized work and jeopardize your academic journey. Furthermore, we do not sell or use prewritten papers, and each paper is written from scratch.
When will I get my paper?
You determine when you get the paper by setting the deadline when placing the order. All papers are delivered within the deadline. We are well aware that we operate in a time-sensitive industry. As such, we have laid out strategies to ensure that the client receives the paper on time and they never miss the deadline. We understand that papers that are submitted late have some points deducted. We do not want you to miss any points due to late submission. We work on beating deadlines by huge margins in order to ensure that you have ample time to review the paper before you submit it.
Will anyone find out that I used your services?
We have a privacy and confidentiality policy that guides our work. We NEVER share any customer information with third parties. Noone will ever know that you used our assignment help services. It's only between you and us. We are bound by our policies to protect the customer's identity and information. All your information, such as your names, phone number, email, order information, and so on, are protected. We have robust security systems that ensure that your data is protected. Hacking our systems is close to impossible, and it has never happened.
How our Assignment  Help Service Works
You fill all the paper instructions in the order form. Make sure you include all the helpful materials so that our academic writers can deliver the perfect paper. It will also help to eliminate unnecessary revisions.
2.      Pay for the order
Proceed to pay for the paper so that it can be assigned to one of our expert academic writers. The paper subject is matched with the writer's area of specialization.
3.      Track the progress
You communicate with the writer and know about the progress of the paper. The client can ask the writer for drafts of the paper. The client can upload extra material and include additional instructions from the lecturer. Receive a paper.
4.      Download the paper
The paper is sent to your email and uploaded to your personal account. You also get a plagiarism report attached to your paper.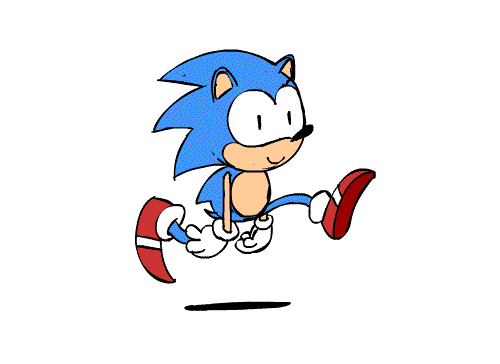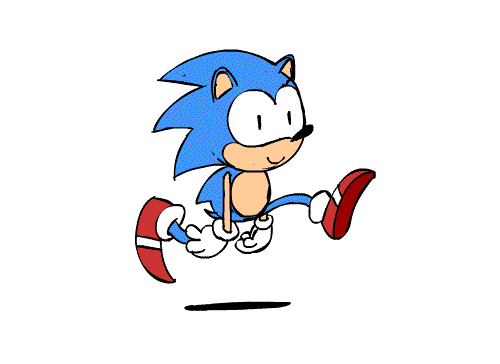 PLACE THIS ORDER OR A SIMILAR ORDER WITH US TODAY AND GET A PERFECT SCORE!!!
---